Whirlpool to Buy Majority Stake in Chinese Rival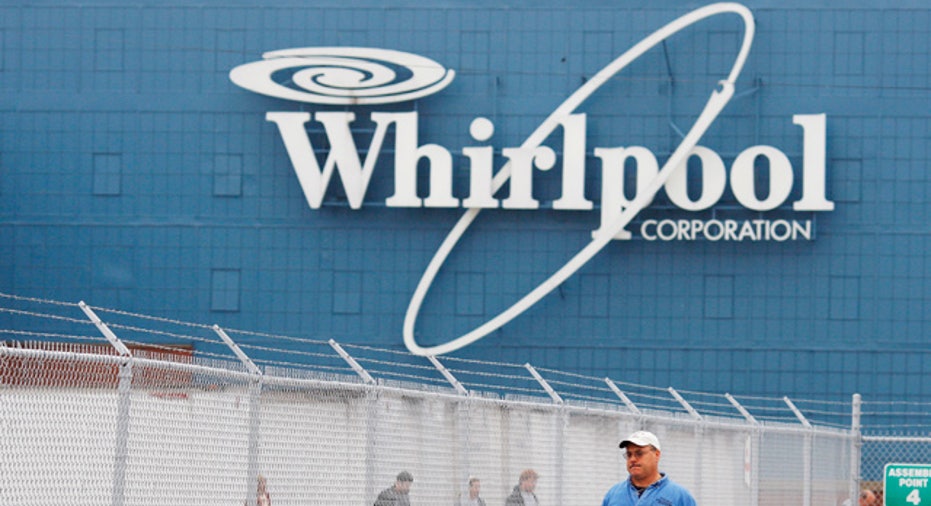 Whirlpool (NYSE:WHR) agreed to purchase a majority stake in Chinese home-appliance maker Hefei Rongshida Sanyo Electric for $555.4 million, as the U.S. appliance maker eyes an expansion in China.
Whirlpool said it will buy all Hefei Sanyo share currently held by Sanyo Electric and Sanyo Electric (China), a Panasonic unit. The deal would give Whirlpool a 51% stake.
Hefei Sanyo is a joint venture formed in 1994 between former Hefei Rongshida Group, Sanyo Electric and Panasonic's Sanyo unit. The company, which has 10,000 employees and annual revenue of $636 million in 2012, primarily makes washers, refrigerators and microwave ovens.
Whirlpool, the second-largest seller of large appliances in the world, expects the deal to close by the end of 2014. The company also anticipates seeing a positive impact on earnings in the first full year of integration.
Last month, Whirlpool reported a 75% increase in its second-quarter profit on strong sales across all regions.
Shares closed Monday at $135.06, up 88% over the last year.