Whirlpool Tackles Laundry Epidemic Hitting Families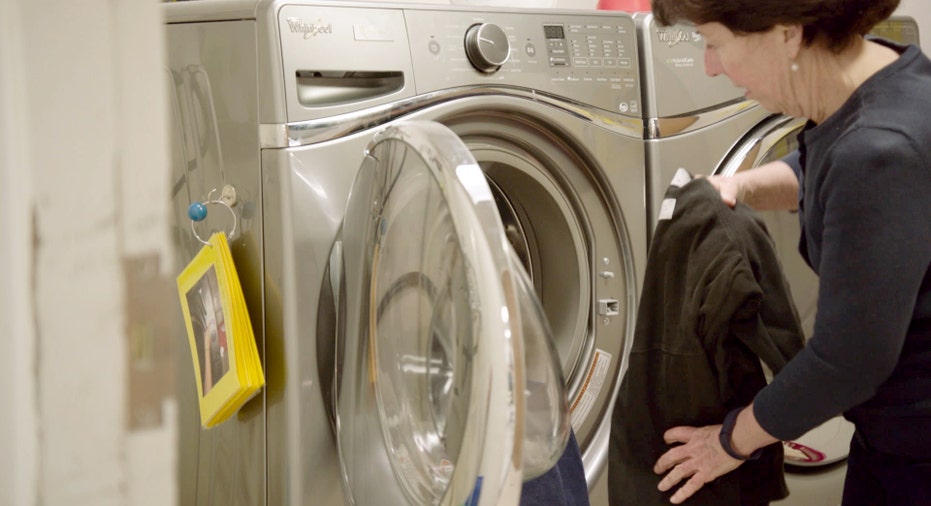 For most people, having access to clean clothes is something that they don't think twice about. But for many youngsters across America, wearing clean clothes is a luxury and not having them can be an impediment to attending school.
Some students may feel insecure about going to school wearing dirty clothes and as a result, they'll skip class. So that's why Dr. Melody Gunn, the former principal of Gibson Elementary School in St. Louis decided that something had to be done to fix her students' attendance problem.
"We don't want a student not coming to school because their clothes aren't clean" Dr. Gunn tells FOXBusiness.com.
During home visits with students, Gunn learned that many parents had to visit laundromats or do their laundry at a friend's or neighbor's house. If scheduling was an issue, or if laundry resources like soap were scarce that week, then clothes wouldn't get washed.
After conducting this informal research, Gunn approached appliance company Whirlpool (NYSE:WHR) and asked for washers and dryers to be donated to the school. What Whirlpool found after a survey of 600 teachers nationwide was that one in five students struggle with access to clean clothes in the U.S.
Whirlpool then donated 17 pairs of washers and dryers to districts in St. Louis and Fairfield, CA and created the Care Counts program.
"We don't normally think of cleaning and washing as acts of love" Chelsey Lindstrom, brand manager for Whirlpool tells FOXBusiness.com.
After installing the washers and dryers, Whirlpool found that over 90% of students had increased attendance, and in particular at risk youth reported fewer absences, almost two additional weeks in school. The school averaged approximately 50 loads per student and 95% of students had more motivation in class, according to results from Whirlpool.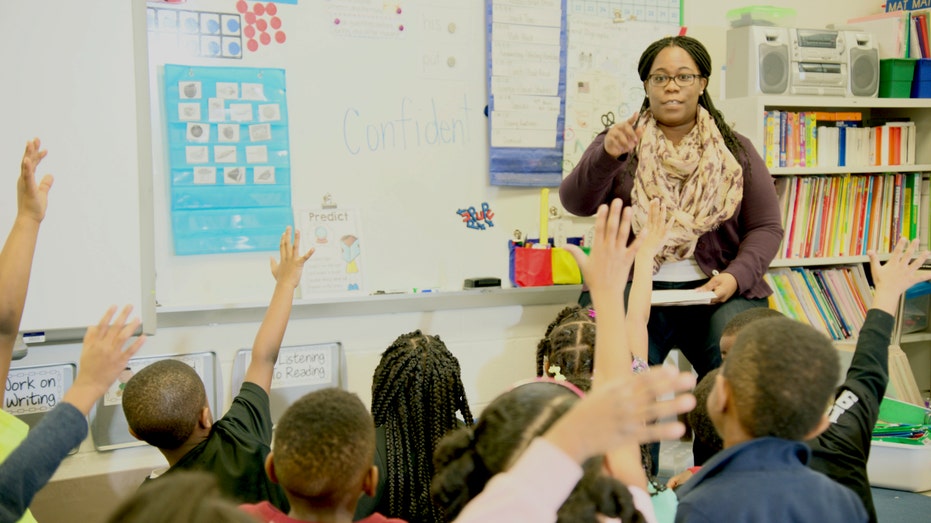 Gunn shared a story of a student who used to talk about bringing a backpack full of homework in every day. One day though, he was so excited about having his clothes washed that he gleefully shared how he had a backpack full of laundry to be washed.
Whirlpool leaves it up to each district to decide how to manage the laundry programs. Gunn says that at Gibson Elementary parent volunteers managed and maintained the laundry program.
For the 2016-2017 school year, Whirlpool will expand the program to five new school districts across the country.
"For us as a brand, our mission is to help families thrive and we know the role that appliances play in people's lives. A simple load of laundry can have a huge impact on families and communities" says Lindstrom.
Gunn says that this isn't the only way that public-private partnerships can help school districts and that access to fresh food is a goal of hers. "There's got to be a way of connecting fresh fruit from farmers to schools. They [students] get a lot of processed food and they need fresh food" says Gunn. For her, an ideal public-private partnership would be centered on getting students fresh food and teaching them how to cook healthy meals.
"I'm thankful for Whirlpool and business partnerships and for our public school system that are opening their doors and using all of their resources for partnerships. Without both, we'd be less helpful in developing our children into productive citizens" says Gunn.