When Natural Disasters Strike, Touch Base Regularly With Employees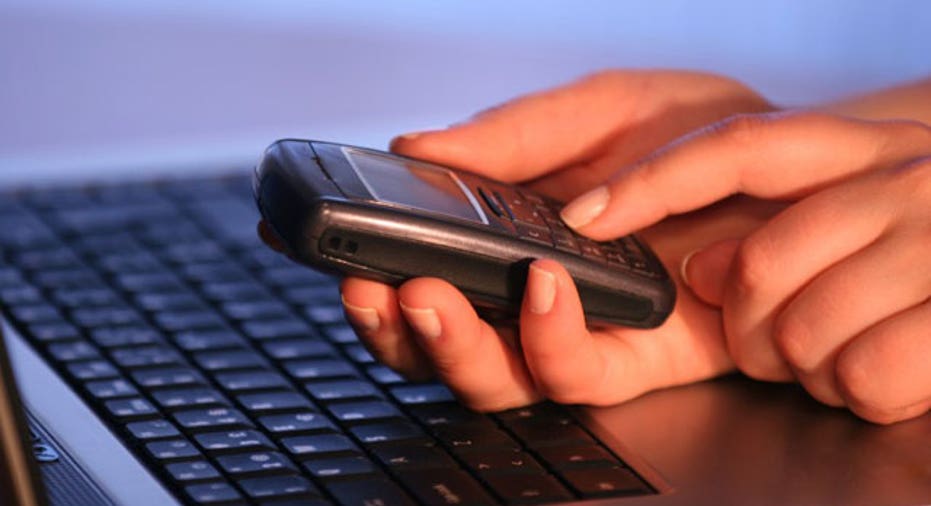 Hurricane Irene and Tuesday's East Coast earthquake are critical reminders of the importance of timely communication among managers and their employees.
It's imperative to regularly connect with those in the workplace and especially remote employees,  who are traveling, home based or working at remote sites when natural disasters hit or are looming. The connection should be two-way, enabling outgoing messages to be aired and incoming feedback to be received and responded to.
Here are tips for keeping the lines of communication active and open during a disaster:
No. 1: Take down silos. Natural disasters are times for teamwork – not bickering and tension. Bring work teams together, physically if possible, or through web and teleconferences to hear about preparedness or response plans from senior managers representing several organizations. Just seeing senior leaders act collaboratively sets the paradigm for expected actions by the team.
No. 2: Create an action plan. Any plan – whether in advance of a storm like Hurricane Irene or in response to an unexpected earthquake – should be developed for business operations and communicating special procedures. The most effective plans engage diverse teams, representing multiple business and levels. Plans should include specific back-up responsibilities of work groups and team members, as well as cross training to ensure business continuity. Additionally, a common media platform should be identified for outgoing messages, such as a social networking site if the workforce is 'wired' or even old-school whiteboards will do the trick for groups without electronic media access. There should also be a common channel for questions, ideas and other incoming feedback from associates. Remember, that two-way capability is essential.
No. 3: Rely on face to face whenever possible. As demonstrated by this week's East Coast earthquake, cell networks get overloaded during times of crisis. Whenever possible, activate a face-to-face communication practice that relies on periodic huddles conducted by front-line supervisors. Coordinate a briefing process for supervisors that keep them in the know and arm them with key messages to talk over with employees during huddles. Keep huddles informal by holding them in hallways or break rooms.  In addition, establish a feedback channel for supervisors to phone, text or email the questions and comments they receive during huddles. That feedback will help shape future messages that address the collective concerns of front-line associates.
No. 4: Don't forget remote employees. Regardless of the quake size or hurricane category rating, once a manager is alerted, he or she should personally call team members who may be affected. Don't pass this task off to an administrative assistant. Directly hearing a manager's tone of concern makes an employee feel valued.  Plus, an employee will be sure to tell his or her colleagues about that personal conversation with the boss. That reputation "buzz" around the office is priceless.
No. 5: Regroup, refine and improve. Apply continuous improvement techniques to this practice.  After the storm, bring team members together to debrief in cross-functional huddles, live or virtually through videoconferencing platforms. Get specific feedback to three questions:
-What went well?
-What didn't?
-What and how can we improve?
Engage a diverse action team of front-line employees to collect and analyze the feedback, and then develop an improved practice. Empower the team to brief senior management on the improved practice and make final refinements. Once the updated practice is agreed upon, ask the action team to join senior managers in communicating it broadly. Be sure that communication includes a verbal "thank you" to associates for their improvement ideas. Now you've shown that even during tough times, management is truly listening.
No. 6: Continue supporting managers' communication skills. Don't stop the messaging and huddle process started during the crisis period. Keep it going. Improving workplace communications is a powerful practice for fostering productivity and morale in both good times and bad. Use Web-based platforms to provide coaching tips and practical tools to help managers continue to talk openly about business. Encouraging candid conversations, actively listening and recognizing others for a job well done are also key components. These skills are the basics for forging positive workplace relationships—and for striking up dialogue that is ongoing – not a random event. Communications "preparedness" will help your organization weather the storm or other event when Mother Nature throws us an unexpected curve.
Linda Dulye is internationally recognized for helping many companies go spectator free. A former communications leader for GE and Allied Signal, Linda founded Dulye & Co.  in 1998 with a practical, process-driven approach for improving communications and collaboration through an engaged workforce— a formidable competitive advantage, that she calls a Spectator-Free Workplace™.