When it Comes to Holiday Shopping: Turkey Trumps Deals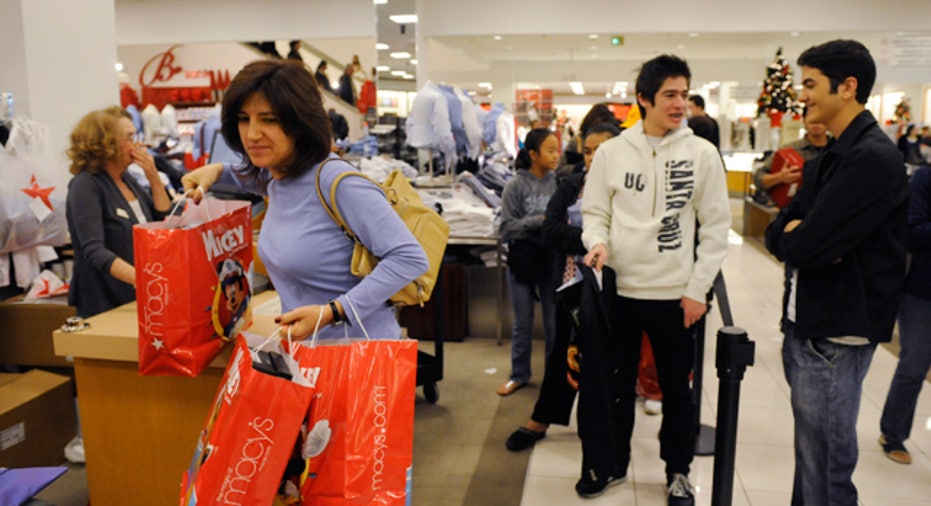 It's no secret that consumers are seeking big bargains this holiday season, but a new survey shows that they aren't willing to give up their traditional holiday family time to score one.
In an effort to get a head start on the much-hyped Black Friday shopping frenzy, a host of retailers including Wal-Mart (NYSWE:WMT), Toys R Us and Gap (NYSE:GPS) have vowed to open their doors on Thanksgiving Day, turning a time-tested tradition of gorging on turkey and relaxing with family into a shopping hunt.
The retailers claim they are simply meeting the demands of consumers, but a recent survey from ConsumerSearch.com shows of the 1,003 polled, a staggering 87% say retailers should remain closed on Thanksgiving Day.
"We may have reached the tipping point," says ConsumerSearch.com Editor-in-Chief Christine Frietchen of the strong reaction to opening store doors a day early. "Thanksgiving should be about family and eating, not going to work and spending money."
A Target (NYSE:TGT) parking lot employee in Omaha, Neb., started a petition protesting the discounter retailer's plan to open its doors at midnight on Thanksgiving Day. An ad from Nordstrom (NYSE:JWN) made last year touting the luxury retailer's decision to remain closed on the holiday has gone viral recently. Sears and JC Penney have also announced they won't be open on Thanksgiving Day.
Target, Best Buy (NYSE:BBY), Macy's (NYSE:M) and Kohl's (NYSE:KSS) plan to open their doors at midnight.
For years, the holiday shopping season started the day after Thanksgiving Day—commonly known as Black Friday. But in recent years, stores have been opening earlier and earlier, trying to entice leery consumers to spend in their stores.
For some families the shopping frenzy has become a tradition in and of itself. For many, the excitement is what drives them to the stores since the deals typically aren't that exclusive, according to Frietchen. "Those Black Friday sales are not a one-time thing. Retailers are offering the same deals the next weekend."
The idea of hitting the sales while their turkey is still digesting has left a bad taste in many consumers' mouths. According to the survey, 61% of respondents think more highly of retailers that give employees the day off, while 26% would prefer spending time with friends or family than shopping. That distaste could have an economic impact if consumers avoid retailers that disturbed the Thanksgiving holiday, says Frietchen.
Whether or not retailers like Wal-Mart and Toys R Us lose out with this strategy, one thing the survey did find was the consumers will be out in droves during the Black Friday weekend. ConsumerSearch.com's survey found that 61% of respondents plan to shop in stores the day after the holiday.
"People still want to shop on Black Friday. People just want there to be a clear separation between family day and spending money on shopping day," says Frietchen.