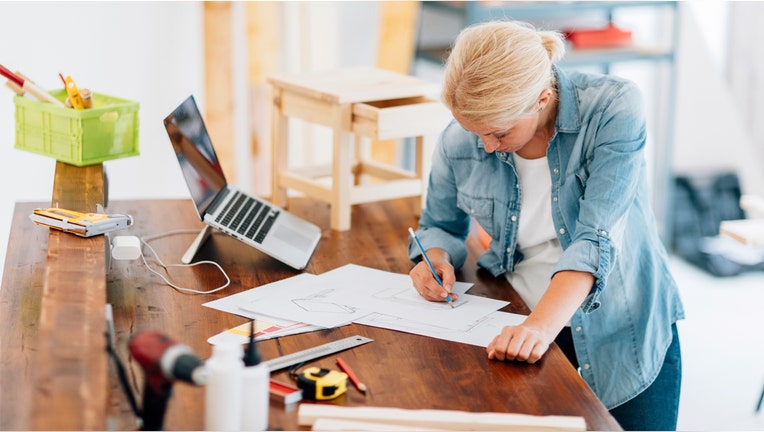 Just this past week JP Morgan Chase announced a new program committing $75 million over three years to help small businesses, particularly ones owned by minorities, women and veterans. Pretty nice, right?
The program includes a $1.9 million grant to the Association for Enterprise Opportunity (AEO) to support its programs to connect small business owners with alternative funding sources when they are unable to qualify for traditional loans. The bank also extended its collaboration with a nonprofit lender called LiftFund with another $4.6 million grant, which builds on the grants and financial support it has been giving in the past to organizations that support local entrepreneurs.
Nice, yes. But the timing raised a few eyebrows. Chase's announcement did come suspiciously soon after the news that the CEO of one its biggest competitors, Wells Fargo, had to step down after revealing that the bank had been creating fake accounts and charging fees to unsuspecting customers for years. Are Chase's charitable actions related? Are they attempting to take advantage of a rival when they're down?
Stop being so cynical! No, this announcement likely had nothing to do with Wells Fargo's problems. Big companies give grants all the time -- and Chase has actually been among the most active. Some examples of others:
- Miller Beer's ongoing Tap the Future campaign has given away $200,000 each year to an entrepreneur that "displays passion" and "becomes who you want to be" in a competition judged by industry and celebrity experts.
-Marketing firm Deluxe Corporation received 10,000 nominations and 180,000 votes before choosing the winner of its Small Business Revolution contest last year that awarded $500,000 in marketing services and support. The company plans to continue the program this year too.
-Fedex recently awarded $25,000 to a grand prize winner, $15,000 to the runner up and a bunch of $7,500 grants to small businesses who participated in its Opportunity Knocks contest, all for "showing a deep passion for their business."
-Comcast Business gave out $20,000 awards to each of six small business owners who demonstrated their great ideas to a panel of judges to win its Innovations 4 Entrepreneurs contest.
-In addition to the philanthropy mentioned above, every year Chase also gives out $100,000 each to twenty small businesses who win its Mission Main Street grant program because they demonstrate  innovation, diversity, and strength.
-Sam's Club's Community Grant Program awards unspecified grants to nonprofits that support small business owners – particularly minority and women owned businesses - that can demonstrate opportunity, sustainability and community with education and youth success also being other areas of focus.
-Besides Sam's Club, Walmart also has a variety of charitable foundations that offer grants to organizations that align with the company's key areas of focus.
-Many other large companies have charitable arms that offer money to non-profits and for-profits that are doing good things in the world.  Here's a list of 20 of the most generous, according to Fortune.com.
At the same time, in my view it would be naïve to say that these companies are doing this all out of pure goodwill. One could make an argument that in addition to wanting to "do good," they do these kinds of things to get good PR and embellish their own brands. The reality is that a few $100,000 grants to a company the size of JP Morgan Chase is petty cash when you look at their overall financial picture.
These programs not only create a lot of goodwill for Corporate America, but they also start a conversation that can be used in their marketing campaigns and promotions. And the small businesses that win these awards give interviews to the media, appear at events and participate in video testimonials so that they can gush about the generous corporate sponsor doing their part to help America's entrepreneurs.
So yes, there are certainly a number of business reasons behind these altruistic grants. But this is not  unlike the small business that sponsors a fund-raising event or donates money to a local charity and then gets its logo published in the town newspaper, right?
In the end, if it's helping a good cause, or providing much needed money to a capital-starved entrepreneur to grow their business and employ more people, isn't that what matters most?
So thank you Chase and all the others – for helping Main Street, and if that helps you, too – good for you.