What Etsy Can Teach Us About Ecommerce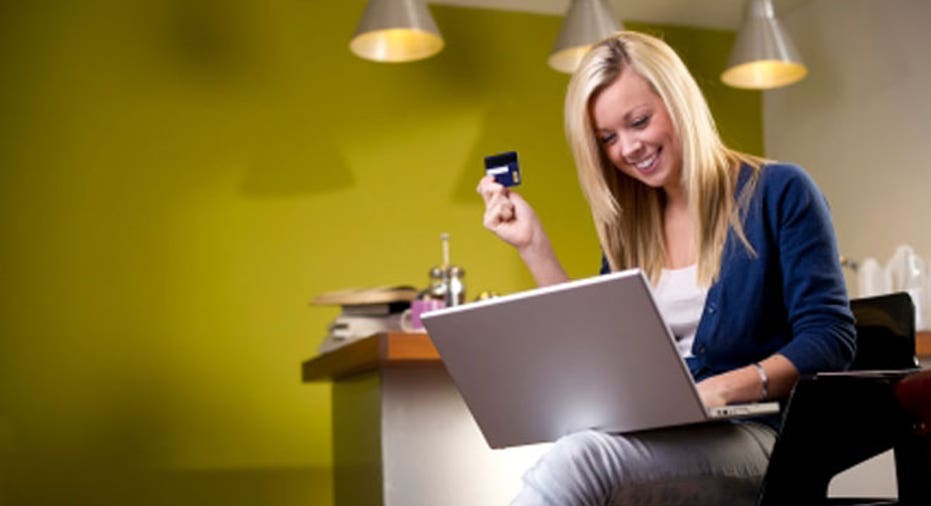 If you're looking for the inspiration to improve your customers' ecommerce experience, then look no further than Etsy, the online marketplace where people from around the world connect to buy and sell handmade, vintage, or craft goods.
Showcasing everything from period jewelry to personalized aprons and operating in 200 countries across the world, Etsy has over 1 million active shops and more than 60 million unique monthly visitors, making it an indisputable example of a successful ecommerce platform.
While Etsy's number of unique visitors is impressive (surpassing those of similar ecommerce sites between January 2010 and January 2012, according to Compete), perhaps more significant is that the site also boasts an impressive average visitor stay time of approximately 8.5 minutes, as well as an average of 16 pages viewed per visit.
People who visit Etsy stay on Etsy. They get sucked in and browse for a significant period of time.
Whether you're David or Goliath-like in your ecommerce enterprise, these figures indicate there's a lot to be learned from this crafting community, so what is it about Etsy that has made it so successful? What exactly are its stores doing right?
Without further ado, here are a few marketing strategies that have been instrumental to the success of Etsy and its stores, as well some helpful suggestions on how you can utilize these strategies in your own ecommerce marketing efforts.
Think Aesthetics
Take a minute to visit Etsy, and you'll immediately be struck by the aesthetics of the site. By using a grid-like layout (reminiscent of Pinterest) to showcase products beautifully, Etsy stores offer customers an enjoyable browsing experience from the beginning. This grid-like layout avoids the necessity for repetitive click through (unlike some ecommerce giants), removing barriers to conversion and offering a visually stimulating interaction with the site.
Takeaway: Be visual, and consider layout carefully (it drives conversions and combines the fun of window shopping with the ease of online purchasing.).
MORE ALLBUSINESS: 
Get Social
Another thing you'll notice is the ability to "favorite" shops or items, essentially curating your own collections of say, wedding inspiration or interior design ideas, for example.
As well as the convenience of easily accessing your favorite items, this bookmarking creates a social shopping experience within the site, whereby you can share your collections with your friends and followers, and discover new products and stores by following friends and other like-minded users.
Takeaway: Embrace social shopping — it's the future of ecommerce. If creating a social shopping experience on your site isn't possible, be sure to make it simple for your customers to like your items or tweet your store as 92 percent of consumers report that social recommendations are the leading influence on their purchase behavior, according toNielsen.
Build Your Brand to Establish and Maintain Credibility
Etsy is big on brand stories, and Etsy stores are expected to write a comprehensive "about" page to help customers differentiate between them.
By building a consistent brand, stores on Etsy are able to meet customer expectations, build trust, and enhance their credibility.
Speaking of which, credibility is something that Etsy stores do well. Each must comply with Etsy's strict guidelines, which focus on authorship, responsibility, and transparency, three things that are key to building credibility — an ecommerce essential.
Takeaway: Discover your brand's story and put it to good use. Let your customers see the people behind your products to help foster a meaningful relationship between them and your brand. Also make sure to minimize customer concerns surrounding the purchase of your product or service by providing contact information and being transparent about how you do business.
Don't Skimp on Customer Service
As mentioned previously, word-of-mouth is one of the strongest forms of advertising. People should be talking about your business in a positive light, and if they're not, it's on you. The personal approach favored by Etsy stores goes a long way towards making happy customers, and it's not hard to achieve.
Takeaway: Remember, fast shipping, good communication, accurate listings and photos, and above all, eat humble pie if it all goes wrong.
For the More Technically Minded . . .
Etsy embraces a particularly resilient user experience, whereby the whole site doesn't need to shut down when a minor problem occurs. The site also favors fast load times over complete page loads, so that customers are able to go about their shopping uninhibited.
Takeaway: Identify the critical path services (to conversion) and separate them from background services.
Embrace Search
Etsy is huge. With over one million active shops, finding just the right product could be akin to finding a needle in a haystack. However, Etsy has overcome this obstacle with their approach to categorization. In addition to standard categories (men, women, etc.), customers can search for items in obscure categories such as "gift ideas – outdoor sportsman" or "vintage – paper ephemera." Etsy also creates seasonal categories and has a "trending items" page that help products to be found.
Takeaway: Use accurate tags and descriptions with keywords to describe your items, and then place them in several categories to ensure they'll be found.
Engage Customers With Personalized Newsletters
Etsy has nine different types of email newsletters to choose from so customers won't be bombarded with "one size fits all" emails that can be irrelevant and irritating.
From Etsy Finds to Etsy Weddings, Etsy Dudes to Etsy Success – each different newsletter has something unique to suit different customers, yet another way of pointing people towards items they may have otherwise missed. This personalized approach to email marketing is smart – personalized emails improve clickthrough rates by 14 percent and conversion rates by 10 percent, according to Aberdeen Group.
Takeaway: Analyze your customers and provide options for personalized (more suitable) emails.
Finally . . .
Whether you look at the platform as a whole, or at each of the unique stores that make up the considerable crafting community, Etsy really has created something special. The site has maximized the ecommerce experience to create a vibrant community of buyers, sellers, and employees, all who appear to have a real stake in each others' success.
Overall, this seems to be achieved through good old-fashioned values, and a transparent approach to how Etsy does business.
The advent of social media has brought with it an absolute necessity to put the customer first, as a bad ecommerce experience will quickly be shouted from the rooftops, often causing significant harm to a brand. Instead of being scared, Etsy embraces this reality and welcomes a real dialogue between vendors and consumers, ensuring a mutually beneficial relationship.
For even more ideas on what Etsy can teach us about ecommerce experience, a lot of elements from "Beginner's Guide to Selling on Etsy" can be adapted to suit any number of ecommerce ventures. And if you only take one thing away from this forage into Etsy's values and strategies, let the site's commitment to total customer satisfaction be it.
Rob Toledo is a Seattle resident who loves coffee, the great outdoors, and climbing mountains. Rob is a marketing consultant with five years experience and a focus mostly based online with a particular love for tech.