What Digital Doors Can Do for Main Street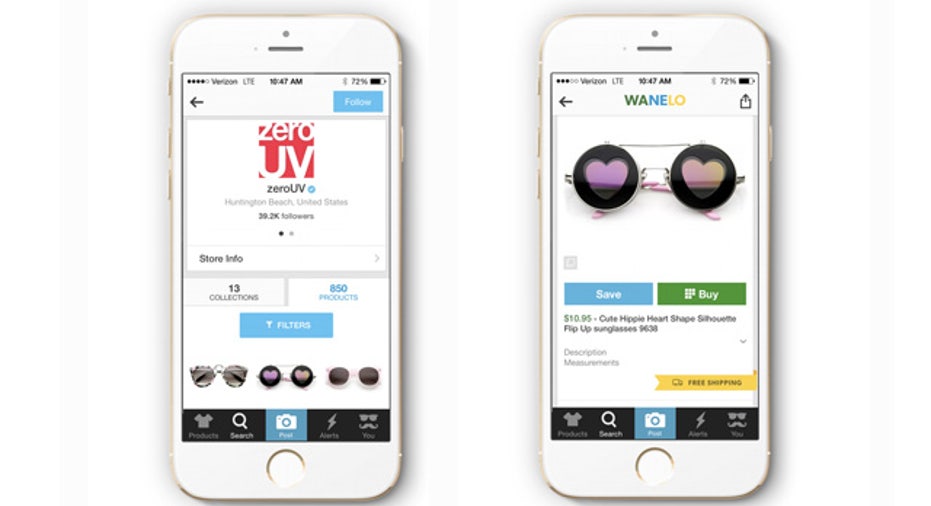 The independent e-commerce market is exploding, and as consumers shift online to shop, they are now able to connect with the 46 million small merchants around the world that have opened digital doors.
And for e-commerce-shy SMBs, the takeaway is that creating a digital presence amplifies your reach – and may lead to more sales. According a recent IDC report, SMBs using cloud computing are 1.7 times more likely to have over 10% revenue growth than those without a digital presence.
While less than 10% of transaction dollars are e-commerce dollars, Bob Bradley, vice president of sales at Netsertive, says most consumers do their research online, so building a digital presence is essential.
"Your digital door is important, you want to make sure the virtual salesperson is driving consumers into your [physical] store," Bradley told FOXBusiness.com. "Your first chance to make a great impression is online."
Netsertive's strategy for helping these small-to-mid-size players move online is a "crawl, walk, run" one, teaching them to leverage their local status and use it to their advantage online.
Netsertive is currently working with Nationwide Marketing Group on a campaign called "Just Say Yes," where they offer SMBs educational and financial support for digital marketing. The program launched late last year, and within the first six months, participating companies saw 17 million local digital ad impressions and generated over 113,000 web visitors, according to Netsertive. Bradley describes it as an "enablement tool" that takes Google's recent 'Let's Put Our Cities On the Map' one step further by pairing national brands and smaller businesses in reaching local clients.
The hurdle of getting discovered is not a novel one, especially among smaller merchants. In fact, this is precisely why Wanelo CEO Deena Varshavskaya launched the customizable online shopping platform three years ago.
"This is an exciting time for independent sellers because the consumer demand for them is strong and there are many e-commerce platforms such as Etsy (NASDAQ:ETSY), Shopify and BigCommerce available to help start their businesses," Varshavskaya told FBN. "However, the challenge for sellers remains reaching customers who want to buy, especially when they want to scale."
Companies like Google (NASDAQ:GOOGL), Shopify and Intuit (NASDAQ:INTU) are also doing their part to give SMBs a leg up.
Shopify is kicking off the Shopify Retail Tour in May -- a makeshift bootcamp for SMBs across the U.S. where they can take workshops on navigating the offline-online divide like 'Ecommerce 101' and 'Ecommerce for Indie Artists.' The platform boasts over 150,000 merchants using Shopify's tools to build their e-commerce stores.
But as shoppers increasingly turn to mobile (mobile now accounts for 60% of all web traffic, according to comScore research), small businesses not only need to worry about websites, but also upping their mobile personas.
Just last month Google implemented a new search algorithm changing the way websites rank on mobile devices: sites deemed mobile-friendly will get better placement in results on smartphones and tablets, while those deemed otherwise will be demoted.
The reaction to 'Mobilegeddon' was mixed, as is the research. According to a National Small Business Administration survey, four out of five business owners say they do not have a mobile page.  But a recent Intuit-Nielsen Consumer Insights survey found that small business owners are hungry for mobile-friendly, integrated solutions. In fact, it found that half of all small businesses already use at least one app to run their businesses.
Avi Golan, vice president and general manager of the Intuit Developer Group, says the company is opening up their developer platform and forming strategic partnerships (Shopify, BigCommerce) to create the mobile tools small businesses need. Intuit's integration with Shopify lets merchants run their accounting invisibly in the background.
"Opening up to developers has given us more strength," Golan said. And it lets smaller merchants "focus on growing their businesses."
Many small businesses today are flourishing as the retail industry moves toward "the long tail of commerce," Wanelo's Varshavskaya says, where consumers are more empowered to find products from online to mobile to in-store. Still, the hurdle of converting discovery to sales remains. As she sees it, the answer lies in digital agility.
On Wanelo, for example, Bikini Luxe has gained almost 30,000 followers on its page since joining in December. Founder Candice Galek says the Miami-based startup's sales have doubled monthly due in large part to the mobile and social strategies – from shout outs on Instagram to featuring on the Wanelo mobile homepage – the social shopping network has helped them implement.
Another small merchant on Wanelo that has seen high conversion of sales is zeroUV. Global Brand Director Brian Fujita says the ten-year-old sunglass retailer began by selling on eBay (NASDAQ:EBAY) before opening their own digital store two years ago. Since partnering with Wanelo, Fujita says they've seen their sales grow at least 30%.
"I didn't expect that type of following or even that kind of traffic, but [Wanelo] knows how to market to [their clientele] so well that they want to buy," Fujita said. Fujita says zeroUV is in the process of a mobile re-launch (planned well before Google's algorithm announcement), but believes it puts them "on the same playing field" as larger brands and will propel them to the next level.
"Our mobile transactions have jumped in the past couple years," Fujita explained. "With the way e-commerce is running, the rules have changed … we needed to make this investment to strengthen our mobile presence."