What Boomers Can Do to Alleviate Higher Drug Costs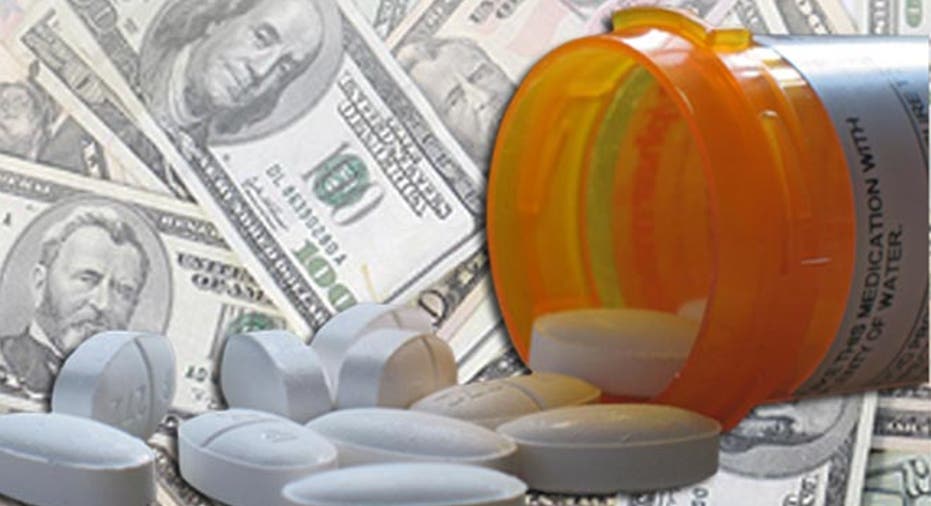 According to The Senior Citizens League (TSCL), the rising cost of prescription drugs are keeping baby boomers and seniors awake at night.  Across the country, boomers filling prescriptions are finding that the cost has doubled, tripled and in some cases increased by 1,000% or more. TSCL has been collecting comments since last fall from older adults on how they are dealing with the rising costs.  "The implications are chilling, particularly for people with chronic health problems," says TSCL chairman Ed Cates.
Jessie Gibbons, Senior Policy Analyst at TSCL discussed with FOXBusiness.com the impact rising costs of prescription drugs are having on baby boomers and what they can do to cope with them.
Boomer:  Why has there been such an increase in prescription drug costs recently?
Gibbons:  The Senior Citizens League and its members believe that pricing in the pharmaceutical industry is fundamentally flawed, and that corporate greed is currently going unchecked, causing extreme price increases for brand-name, specialty, and even generic medications. Spending on prescription drugs grew by 12% nation-wide last year -- a rate that hasn't occurred since 2001. Medicare beneficiaries saw their Part D premiums rise by 13% in January, and their deductibles rose from $320 to $360 in 2016 -- the largest increase since the start of the program.
Our members are questioning why Congress hasn't taken action yet to improve the system. Several common-sense proposals are out there that would increase transparency, prohibit anti-competitive deals, strengthen penalties for companies with fraud convictions, and allow the government to negotiate prices. TSCL supports these sensible solutions.
Boomer:  What can baby boomers do to cut the cost of their prescription drugs short of postponing refills or taking less than the prescribed amount?
Gibbons: They should review their prescriptions at each visit with their physician to make sure they're still medically necessary or to see if more cost-effective options are available. They should also check with their prescription drug plans to see if they can save by using mail-order pharmacies, since some plans offer free generic refills this way. More plans are also using "tiered pharmacies." If consumers need a quick fill then they should double-check with their drug plan to see which pharmacies are in the lower, least costly tiers.
Baby boomers should also compare their Medicare Part D plan options during open enrollment each year (between October 15th and December 7th) and low-income beneficiaries should apply for Medicare's Extra Help program. This can be done any time during the year. State Health Insurance Assistance Programs (SHIPs) are excellent resources and can help baby boomers decide if they might be eligible.
Boomer:  Medicare recently denied coverage on a medication to control a chronic health problem. I have tried other treatments over the years but they have been ineffective or had side effects. Other than paying the full cost for my prescription is there anything I can do?
Gibbons:  It's always a possibility that the company that manufacturers your drug might be willing to help. Some companies do offer rebates or assistance to those in financial hardship. Medicare.gov maintains a database of those pharmaceutical companies. Some states also offer assistance to Medicare Part D enrollees with high drug costs. A database can be found here.
Boomer:  What is TSCL doing to seek out solutions for lowering the prices of prescription drugs and what can baby boomers do to help?
Gibbons:  TSCL is advocating on Capitol Hill for the Prescription Drug Affordability Act (S. 2023, H.R. 3513), which was introduced by Senator Bernie Sanders and Congressman Elijah Cummings last year. It would take several important steps to reduce costs for baby boomers. It would prohibit anti-competitive pay-for-delay deals, require greater price transparency, strengthen penalties for companies with fraud convictions, provide rebates for more beneficiaries, close the "doughnut hole" earlier than current law, and allow individuals to re-import prescription drugs from pharmacies in Canada, where they're often much cheaper. It would also allow the government to negotiate prescription drug prices on behalf of Medicare beneficiaries like it does for Medicaid and the Veterans Health Administration.
Baby boomers can help build support for the bill by calling or writing their Members of Congress, asking about it at upcoming town hall meetings, or writing a letter to the editor of their local newspaper. And as always, they should vote in the upcoming elections for candidates who share their views on important issues like lowering the costs of prescription drugs.
Boomer:  I have recently read about retirement coaches. Can they assist boomers with Medicare prescription coverages or is this just another scheme to siphon money out of people nearing retirement?
Gibbons:  Retirement coaches might be helpful, but the field is still new and unregulated so baby boomers should be diligent about checking references and credentials. Sessions can cost upwards of $300 per hour and they usually focus on the social issues related to retirement, like finding rewarding volunteer work, transitioning into a second career, or finding the best type of housing. TSCL strongly encourages its members and supporters to start with the free or low-cost community resources available to them at senior centers or community colleges before committing to several sessions with a retirement coach.