Ways for Seniors to Adapt to No 2016 Cost of Living Adjustment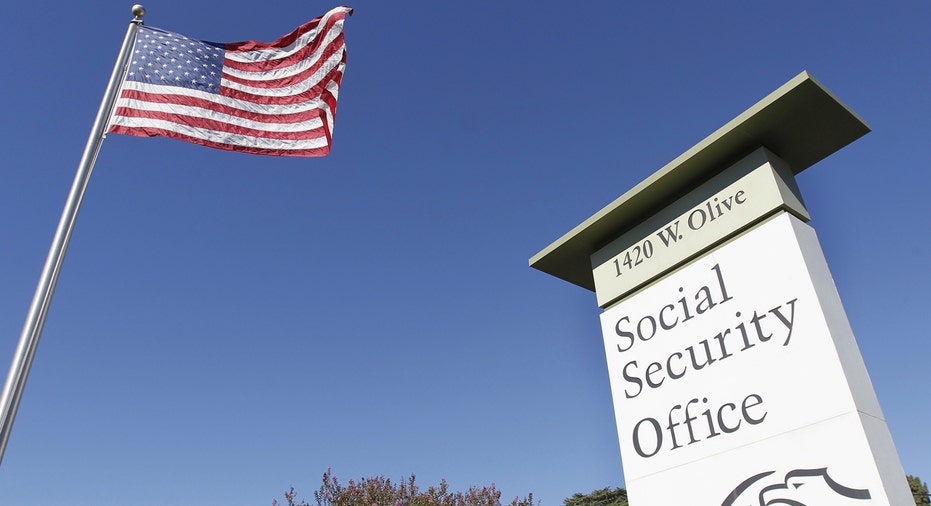 There will be no cost of living adjustment (COLA) for seniors in their Social Security checks in 2016.  Effective since 1975, seniors have received these automatic benefit increases every year with the exception of 2010 and 2011.
According to a recent survey by The Senior Citizens League (TSCL), Social Security benefits are not keeping pace with rising household budgets. To make matters worse, the record low growth in COLAs in recent years is creating long-term budget trouble for an estimated 31 million Americans aged 65 and older, says TSCL.  In addition to the fact that there won't be any Social Security increases next year, many of the nation's biggest drug and health plans are also sharply increasing their costs.
Jessie Gibbons, Senior Policy Analyst with The Senior Citizens League  (www.SeniorsLeague.org) discussed the impact this 0% increase in benefits can have on seniors with FOXBusiness.com.  Here is what you need to know:
Boomer:  How would you define the work done by TSCL?
Gibbons:  TSCL is a nonpartisan seniors group that works to protect and defend the earned Social Security and Medicare benefits of older Americans. Among other things, we advocate on Capitol Hill for legislation that would make COLAs more fair and accurate, strengthen the Social Security and Medicare programs for future generations, and protect seniors from harsh benefit cuts.
Boomer:  Why isn't there a COLA for 2016 when Medicare costs are rising?
Gibbons:  There is no COLA for 2016 because the inflation index that's currently used is based on the way young, urban workers spend their money, using the Consumer Price Index for Workers (CPI-W). That inflation index doesn't fully account for the portion of income that older Americans must spend on health care, and it doesn't include any Medicare costs at all because younger workers are not enrolled in the program. The CPI-W assumes Americans spend 5.6% of their income on medical care, while the CPI-E (the index that tracks the spending inflation of the elderly) assumes older Americans spend 11.3%. TSCL feels there's plenty of evidence to suggest that seniors spend closer to 15% of their incomes on health care -- almost three times the amount that the CPI-W assumes.
The CPI-W fails to capture one the fastest-rising costs for seniors -- Medicare Part B premiums. As a result, the Social Security COLA doesn't reflect the actual spending inflation seniors experience. According to the Bureau of Labor Statistics (BLS), if the COLA were based on the CPI-E, seniors wouldn't be receiving a zero COLA in 2016 -- they'd be receiving a 0.6% COLA. While not much, a 0.6% COLA would be worth an extra $7.20 on average in benefits next year, which would compound over the course of a retirement.
Boomer:  What can seniors do when faced with a year without COLA?
Gibbons:  To save next year, seniors should review their prescriptions with their doctors to make sure they're still needed and to see if there are more cost-effective options they can try. They can also check with their prescription drug plans to see if they can save by using mail-order pharmacies. Some Medicare Advantage plans offer free generic refills when mail-order pharmacies are used. Low-income homeowners with growing property taxes may also qualify for some tax relief programs within their counties. Older Americans should also familiarize themselves with their local area agencies on aging. They offer unbiased help with medical insurance, housing, senior meal programs, and other resources. Benefitscheckup.org is another great resource through the National Council on Aging that can help seniors in tough financial situations.
Boomer:  What is the Save the Benefits Act?
Gibbons:  The SAVE Benefits Act is legislation from Senator Elizabeth Warren (S. 2251, H.R. 4012) that would give Social Security beneficiaries and veterans a 3.9% COLA in 2016, which is the same average percentage raise that the top CEOs received last year. It would amount to around $581 for the average Social Security beneficiary. The bill would cover the cost of the emergency COLA and extend the solvency of the Trust Funds by closing a loophole that allows corporations to deduct bonuses for CEOs from their taxes. TSCL enthusiastically supports the SAVE Benefits Act because we know that our members and supporters cannot afford next year's zero COLA, and we believe a 3.9% increase would give them much-needed relief in 2016.
Boomer:  What type of counseling is available to seniors through the State Health Insurance Assistance Program (SHIP)?
Gibbons:  State Health Insurance Assistance Programs offer essential, free one-on-one counseling on Medicare and Medicaid benefits. They can help seniors choose a new Medicare Advantage plan, switch Part D plans, review their plan options, and answer questions about coverage, among many other things. Medicare and Medicaid are both enormously complicated and these services help beneficiaries get the best coverage for their needs at the lowest possible costs.