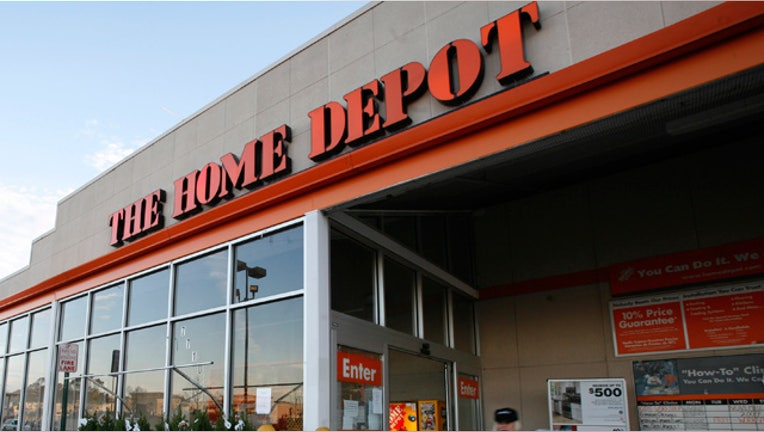 Helped by Mother Nature, Home Depot (NYSE:HD) easily beat the Street on Tuesday with a 32% leap in fourth-quarter profits amid healthy sales of $16 billion.
Inspired by the encouraging results, shares of the world's largest home improvement retailer jumped more than 3% in premarket action Tuesday.
Atlanta-based Home Improvement said it earned $774 million, or 50 cents a share, last quarter, compared with a profit of $587 million, or 36 cents a share, a year earlier. Analysts had been calling for EPS of just 42 cents.
Sales rose 5.9% to $16.01 billion, solidly topping the Street's view of $15.51 billion. Same-store sales grew 5.7% overall and 6.1% in the U.S. Gross margins expanded to 35% from 34.7%.
Home Depot said it generated a 3.6% rise in fourth-quarter customer transactions and the average ticket increased 2.4% to $52.54.
While retailers often blame bad weather for poor results, Home Depot credited unseasonably warm weather throughout parts of the U.S., which likely gave homeowners the opportunity to work on their homes in the winter.
"We had a strong finish to 2011, and with favorable weather, our business delivered results that exceeded our expectations," CEO Frank Blake said in a statement.
Home Depot forecasted a 4% increase in total 2012 sales and same-store sales growth in the low-single digits. The company sees 2012 EPS of $2.72 excluding share buybacks and $2.79 after the repurchases. Analysts had been calling for 2012 EPS of $2.77 and a 3.1% rise in revenue.
Shares of Home Depot rallied 3.32% to $48.26 in the premarkets, putting them on track to extend their 2012 rally of 11%. Rival home-improvement retailer Lowe's (NYSE:LOW) is poised to release quarterly results next week.