Want Free Samples and Coupons? Join the Party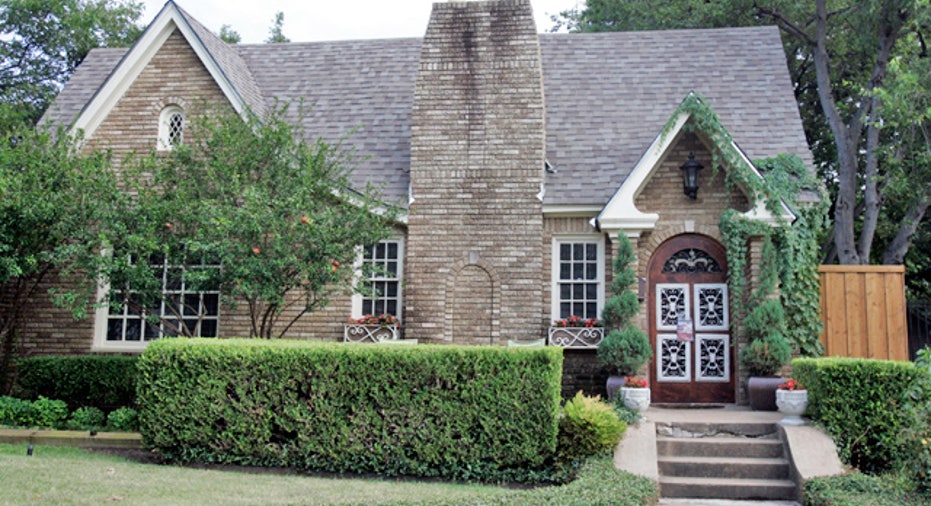 How would you RSVP to an invitation to spend an evening eating, drinking and talking about a new cereal or critiquing a new video game?
If you have friends with wide social networks, there's a good chance such an invitation will land in your inbox. And, chances are you'll answer "yes" if you love to participate in that great American pastime -- consumerism.
This year, more than 2 million consumers will be receiving such invites, according to the Irvington, N.Y., firm House Party, a major organizer of these fests in people's homes for corporations such as Kraft Foods Inc. and Microsoft Corp.
Companies are quickly adopting these get-togethers as a new marketing method. "It gives us a chance to put new products into the hands of consumers and their friends, experience the products in a group setting, and then spread the news about them through their social networks and friendships," says Silvia Harmon, spokeswoman for Kraft in Northfield, Ill.
Here's a closer look at how these consumer fests work and why so many are joining the party.
Who Wants a Party?
About 1.2 million people are registered with House Party, and 900,000 of them actively send in emails hoping to sponsor a party, says CEO Michael Perry.
Being selected to host is as competitive as getting into a big-name college. "We might have 50,000 applicants to host 5,000 parties," Perry says. Those beating the odds earn high marks when House Party analyzes their "social currency" on Internet networking sites.
Another group sponsoring similar product fests is the parenting magazine Kiwi. About 16,000 "mom ambassadors" are registered and approved to host get-togethers. All must complete an application at GreenMomsMeet.com, "so we are sure they are really interested" in the program, says Sarah Smith, editorial director of May Media Group, Kiwi's parent in New York.
What Happens at These Gatherings?
Unlike parties for traditional home-based products, such as Tupperware, nothing is sold. What's expected is talk. Usually, several hundred House Party events are held on the same day around the country. Sponsors spur conversation with suggested activities. For instance, guests will gather to cook frozen pizzas or watch an event such as the Oscars and try a new drink.
The gatherings Kiwi organizes aren't really parties, Smith says. "A lot of these moms are already part of a group that meets regularly, like a play group," she says. Mothers simply tote their coupons and samples, distributing the latter for feedback.
What Are the Freebies?
About a week before the event, hosts receive a party pack with about $30 to $50 worth of goods to distribute to 10 or so guests. Hosts often receive an extra goodie, such as an apron. "The most expensive host gift was from a Margaritaville party where they got to keep a $400 margarita-making machine," Perry says.
Kiwi's "mom ambassadors" may receive full-size boxes of products while guests get sample sizes, Smith says. "Sometimes they get a huge basket of cleaning products while the other moms get just one to sample," she says.
Is the Swag Worth It?
House Party hosts tend to spend $100 to $150 of their own money on food and offerings for their guests -- more than the value of the freebies they receive, Perry says.
For guests and hosts, the chief motivation is to sample products and provide feedback, says Selin Malkoc, assistant professor of marketing at Washington University in St. Louis.
"For instance, moms would like to give feedback on baby products because they are very involved in this category," Malkoc says.
Jessica Kovach of Greensburg, Pa., has hosted five of these events. She says she sends invitations through the House Party website so guests find out the product focus. "I don't push the products," she says. But because she hands out samples and coupons, and some activities revolve around the product, the message is there, Kovach says.
Should Guests Buy It?
House Party surveys each guest via email before and after parties, "for (information regarding) their brand awareness and use of the brand," Perry says. Using the email addresses, the firm also links to preferred shopper cards held by guests to watch purchase activity of the party products. Perry says they do such tracking in the aggregate, not by individual household.
Smith says only the "mom ambassadors" who are hosting events fill out a survey on guests' attitudes toward a product.
Katherine Albrecht, director of Consumers Against Supermarket Privacy Invasion and Numbering, says most Americans have preferred shopper supermarket cards. But most people "don't know about the tracking feature" of these cards, which many marketing companies have long employed.
She maintains that if consumers knew their purchase information was collected, even on an aggregate, not individual basis, they would find it "creepy."