Walmart & Whole Foods Targeted for Produce Waste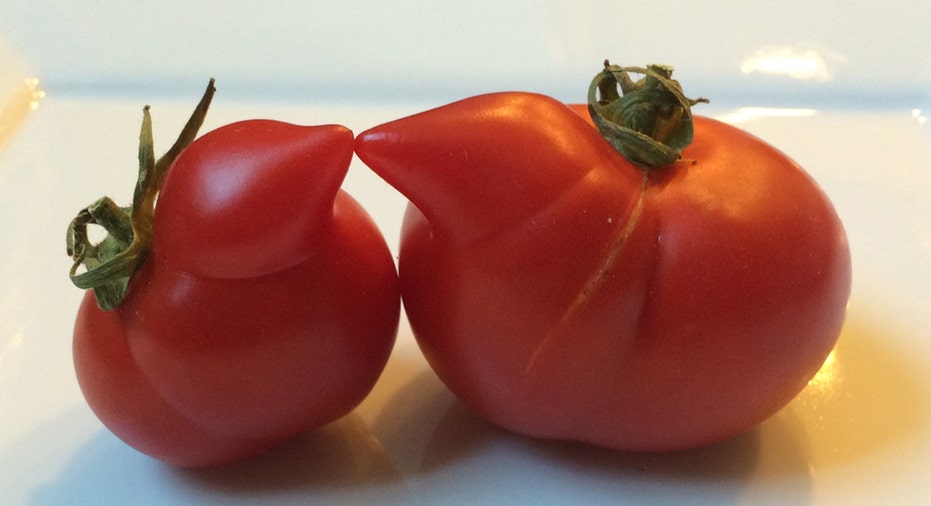 Would you throw away a piece of fruit or a vegetable based on its appearance? It may seem like a silly question, but a Change.org petition claims major food retailers are doing just that.
"What The Fork Are You Doing With Your Produce Walmart & Whole Foods?" was started a few months ago by Culinary Nutritionist Stefanie Sacks and Food Waste Specialist Jordan Figueiredo. The petition calls on Walmart (NYSE:WMT) CEO Doug McMillon and Whole Foods (NASDAQ:WFM) Co-Founder and Co-CEO John Mackey to commit to selling and stop wasting billions of pounds of "ugly" produce.
"They represent both ends of the food industry spectrum," said Sacks. That is to say, Whole Foods is on the high end in terms of pricing while Walmart is on the low end.
According to the petition, nearly 26% of produce gets thrown away before it even reaches the grocery store due to cosmetic standards set by large grocers.
"If produce fails to make the grade for size, shape, or color, retailers deem it 'ugly' and refuse to sell it in their stores," the petition states.
And yet, 1/6 of America is food insecure. Sacks and Figueiredo argue that with such a staggering number of people facing hunger, it is irresponsible to encourage waste of "perfectly edible" food.
Figueiredo initially drew attention to the food waste issue by launching the social media heavy @UglyFruitAndVeg Campaign, which celebrates unusual-looking produce, in 2014. He linked up with Sacks after she gave a TEDx talk in Manhattan called "How Small Changes in Food Choice Can Make BIG Everyday Differences."
Over 100,000 people have become supporters of the online petition, including Chef Mario Batali and other notable figures in the food industry. The campaign has received national media coverage including on The Dr. Oz Show.
And yet, the targets of the petition have remained largely quiet. Walmart declined FOXBusiness.com's request for comment.
A spokesperson from Whole Foods provided the following statement:
"Whole Foods Market is always looking for ways to reduce our collective impact and positively influence the industry. On principle, we never throw out good quality produce based solely on its cosmetic appearance. As a business, our goal is zero waste, and we do everything we can to avoid sending food waste to the landfill. Those efforts include using less cosmetically appealing produce in our freshly prepared foods and juice bars as well as donating to local food rescue organizations. Every store is empowered to cultivate relationships with the nonprofits and food banks that serve their communities to donate food waste—most have daily or weekly pickups. In addition, we also have in-store composting programs and many stores donate food that is not safe for human consumption to local farmers for animal feed or compost, when possible. We welcome new ideas as we continue to look for more ways to move toward zero waste."
Whole Foods gave a similar response to a recent tweet from Sacks calling on them to stop food waste and sell "ugly" produce to customers.
Sacks and Figueiredo say they have a solution to food waste that is "simple, effective, and good for both the retailers' and customers' bottom line."
They want Walmart, Whole Foods and others to market ugly produce through a fun campaign like French supermarket giant Intermarche did in 2014. The company's "Inglorious Fruits and Vegetables Campaign" promoted imperfect produce through a variety of marketing techniques and sold the "uglies" at an average of 30% off to entice customers. Intermarche reports the initiative has increased store traffic and total sales.
"If they [Whole Foods] can sell asparagus water, they can sell ugly produce," Sacks said.
"They have a social responsibility to do the best they can do in terms of eliminating food waste."