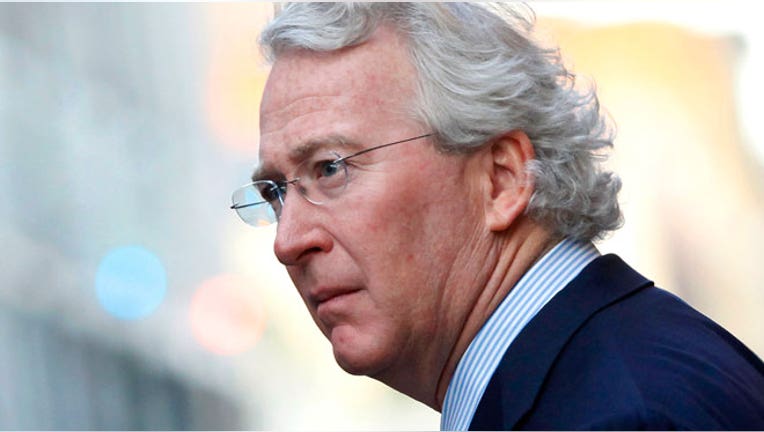 Shares of Chesapeake Energy (NYSE:CHK) soared 7% on Wednesday as Wall Street bets the departure of longtime CEO Aubrey McClendon will allow the natural-gas producer to turn the page on a rocky 2012 and clear the way for asset sales.
Chesapeake announced late Tuesday that McClendon, 53, will retire on April 1 even though an extensive review of alleged conflicts of interest and other matters involving the executive found "no improper conduct."
The No. 2 U.S. natural gas producer and McClendon had been dogged by probes from federal regulators and the board about antitrust issues and the executive's conduct in financing matters.
In a statement, McClendon acknowledged "certain philosophical differences" with the new board but said he will work to ensure a "smooth transition."
Chesapeake, which has been searching for direction amid a heavy debt load, said McClendon will continue to serve as CEO until a successor has been appointed. McClendon has led the company since its founding in 1989.
Chesapeake Chairman Archie Dunham praised McClendon for his "strong leadership" and credited him with creating "one of the most valuable and innovative companies in the energy industry."
"However, as the company moves towards more fully developing the value of its outstanding assets, Chesapeake is at an important transition in its history and Aubrey and the board of directors have agreed that the time has come for the company to select a new leader," said Dunham.
Chesapeake said the decision to find a new CEO is not related to the board's pending review of McClendon's financing arrangements and other matters, which is scheduled to be released on February 21.
"I am extremely proud of what we have built over the last quarter of a century, and I am confident that Chesapeake is in a great position to continue to grow and achieve great success in the future as it realizes the full value of its outstanding assets," said McClendon.
Activist investor Carl Icahn who has helped shake up Chesapeake released a statement late Tuesday saying McClendon has a "right to be proud" of the talent and collection of assets he has built.
"While it is known that some of these assets will be sold by the company in due course, I do not believe that this will in any way effect the ultimate realization of Chesapeake's potential," Icahn said.
Despite the cloud of controversy following McClendon, Chesapeake said the executive will receive his "full" compensation and other benefits. According to Reuters, McClendon is entitled to receive total compensation of about $47 million, including $11.7 million in total cash compensation based on salary and bonus and $33.5 million in restricted stock awards.
The company has hired executive-search firm Heidrick & Struggles to help find a successor to McClendon, who also serves as chairman and president.
Shares of Oklahoma City-based Chesapeake jumped 7.22% to $20.34 Wednesday morning, leaving them up 22% so far this year.