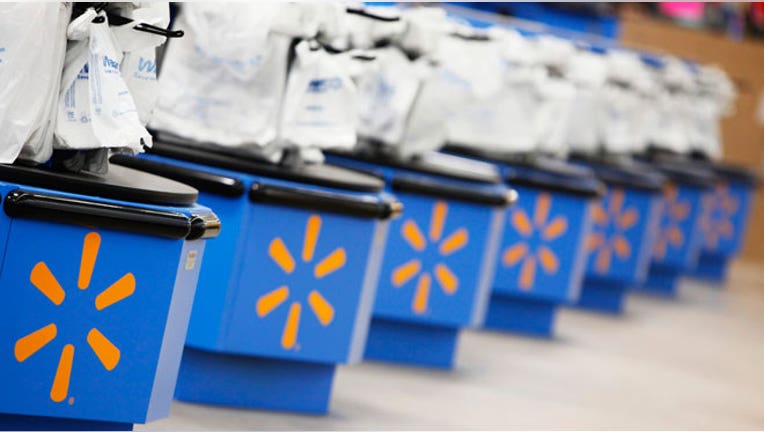 Wal-Mart (NYSE:SMT) has become the latest retailer to express concern over a proposed settlement with Visa (NYSE:V) and MasterCard (NYSE:MA), saying the settlement fails to solve a "broken" system where card operators charge retailers hidden processing fees.
The world's largest retailer on Tuesday said it was "disappointed" in the $7.25 billion credit card interchange fee settlement because it won't "structurally change the broken market or prohibit credit card networks from continually increasing hidden swipe fees."
Wal-Mart, which joins a growing list of retailers opposed to the settlement, including rival Target (NYSE:TGT), said the deal would force merchants to "waive their rights to take action" against the credit card networks for "detrimental conduct or acts." The Bentonville, Ark.-based retailer encouraged "all merchants" to reject the settlement.
The class-action settlement between retailers and Visa and MasterCard settled claims that the nation's two largest credit card operators conspired with major banks to fix swipe fees. The ruling remains subject to court approval.
The largest ever U.S. antitrust settlement calls for Visa, MasterCard and more than a dozen banks who issue those cards to pay $6 billion and reduce $1.2 billion worth of swipe fees for eight months.
It also allows merchants to start charging so-called checkout fees to customers who pay with those cards. Under the current system, the only way retailers can offset swipe fees is to pass some of those costs onto the consumer through price hikes.
The settlement has outraged many retailers, including the National Association of Convenience Stores, whose president, Tom Robinson, said the settlement hurts competition. Wal-Mart too argued that it would constrain "emerging payments innovation."
The American Bankers Association, which is a trade group whose members include some of the lawsuit's defendants, has said big-box retailers will "likely seize this opportunity to ask Congress for even more handouts."
Retailers have made billions of dollars from antitrust lawsuits. Wal-Mart led a similar consortium of retailers in 2004 that led to a favorable $3 billion antitrust settlement with Visa and MasterCard over different antitrust claims.
However, retailers claim they are looking for broader structural changes. They argue that while the recent settlement will temporarily ease swipe fees, it won't stop card operators and banks from increasing those fees down the road.