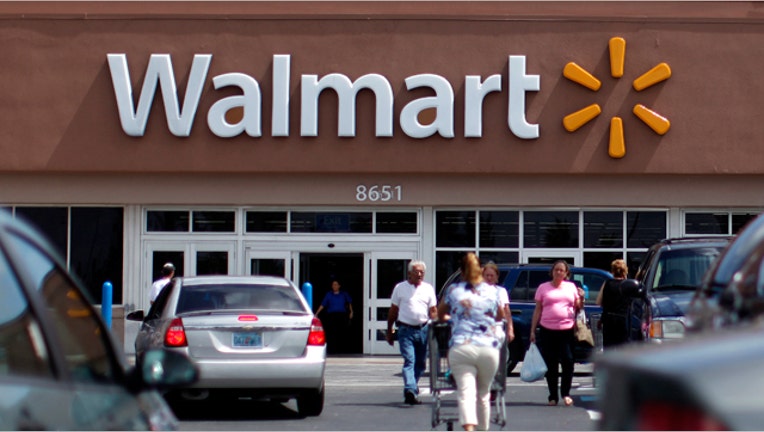 Wal-Mart Stores (NYSE:WMT) announced today it will hire at least 100,000 veterans leaving active duty in the next five years, while the retail giant also expects to buy an additional $50 billion in U.S. products over the next decade.
Starting Memorial Day this year, the company will offer a job to any honorably discharged veteran in his or her first 12 months off active duty.
"Hiring a veteran can be one of the best business decisions you make," president and chief executive Bill Simon said in a statement. "Veterans have a record of performance under pressure. They're quick learners and team players. They are leaders with discipline, training, and a passion for service. There is a seriousness and sense of purpose that the military instills, and we need it today more than ever."
Wal-Mart said it has spoken with the White House about its plans, adding that the Department of Veterans Affairs, Department of Defense and major American employers will convene in the next several weeks to encourage business to train and hire military veterans returning home.
"We have a lot of announcements made at the National Retail Federation's Big Show, but today's announcement by Walmart President and CEO Bill Simon tops them all. It is nothing less than visionary for a great American company to make such a bold pledge to help our American heroes," Matthew Shay, president and CEO of the National Retail Federation, said.
"Walmart is challenging the industry to follow their lead, and I have every reason to believe that retailers – the industry responsible for one out of every four jobs – will respond accordingly."
The company's expansion in domestic products will include categories like sporting goods and apparel, saying it hopes to bolster onshore U.S. production in high potential areas like textiles, furniture and higher-end appliances.
"At the heart of our national political conversation today is one issue: creating jobs to grow the economy," Simon said. "We are meeting with our suppliers on domestic manufacturing and are making a strong commitment to move this forward."
Wal-Mart also said it will offer new initiatives to help part-time employees find full-time opportunities with the company.
Shares of Wal-Mart were up slightly in early morning trading.