Wal-Mart Goes Back to Basics in Holiday Toy Aisles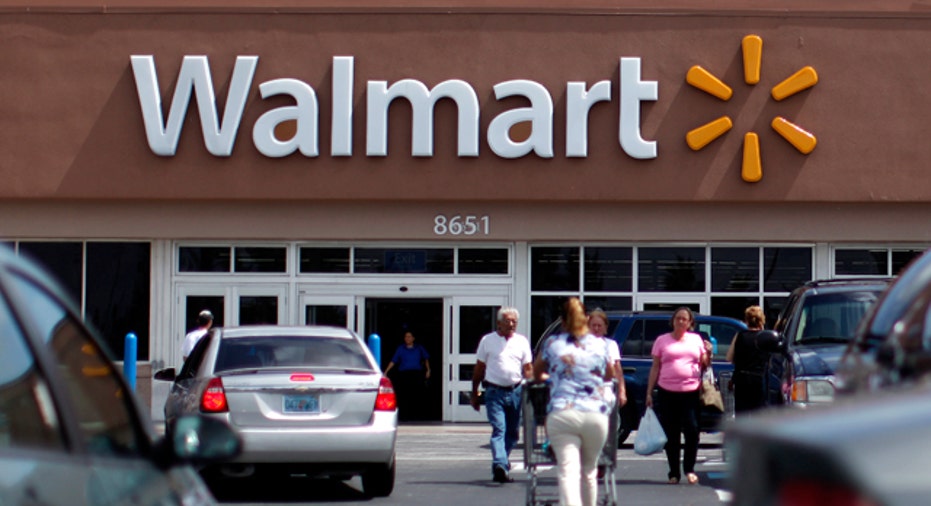 Wal-Mart is taking cues from shoppers who have asked for more time to buy for the holiday season, albeit on tight budgets, as it tries to reinvigorate sales of toys and other goods.
Wal-Mart, the U.S. discount chain run by Wal-Mart Stores Inc <WMT.N>, is introducing its own toy line called Kid Connection, with items at prices such as $4.97 and $9.97 to appeal to parents who want to treat their kids but cannot spend much.
Later this month, it will also offer layaway on toys and electronics for the first time since 2006.
The world's largest retailer's core low-to-middle income shoppers continue to face a fragile economy including higher gasoline and food prices, high unemployment, a housing slump and the shaky stock market.
"What we've seen is that parents will try to meet the expectations of the kids first," said Laura Phillips, chief toy officer and senior vice president of toys and seasonal merchandising, as she walked the aisles of a Wal-Mart store in North Bergen, New Jersey on Wednesday.
Some decorations such as Christmas trees went on sale in late September, a couple of weeks earlier than usual. Wal-Mart also cut prices on dozens of toys starting on September 12, a "rollback" that came a little earlier than usual.
"One of the things we heard from customers is they wanted more pay cycles to be able to break their purchases into chunks," Phillips said.
Eight-five percent of transactions at Wal-Mart are paid for with cash. The company hopes that its shoppers who do not have access to credit cards will take advantage of layaway, a service that has been successful for competitors such as Toys R Us <TOY.UL> and Sears Holdings Corp <SHLD.O>.
OLD IS NEW AGAIN?
Wal-Mart is bringing back a host of items, such as Christmas village sets and outdoor decorations, that it had removed from stores last year as part of a failed attempt to streamline its assortment of goods.
Bentonville, Arkansas-based Wal-Mart hopes that such efforts will ignite sales growth at stores open at least a year. Its U.S. same-store sales have fallen for nine quarters. They finally perked up in July and Wal-Mart aims for quarterly U.S. same-store sales growth sometime this year.
Some of the toys highlighted in Wal-Mart's top 20 holiday season toy list, released on Wednesday, read like a lineup for kids raised in earlier decades, such as Hasbro Inc's <HAS.O> updated Easy Bake Oven and Mattel Inc's <MAT.O> Barbie Camper.
Wal-Mart is also using signs with Sesame Street characters, among others, to draw attention to its toy aisles. It has some exclusive toys tied to the reissue of Walt Disney Co's <DIS.N> "The Lion King" movie, which hit theaters last month and was released on Blu-ray DVD on Tuesday.
Of course, it is not all about retro items this year.
Phillips, like many others in the industry, expects tablet computers such as Apple Inc's <AAPL.O> iPad 2 to be big sellers. She anticipates that Wal-Mart's layaway program will give it a big advantage in that category, as chains such as Sears' Kmart do not stock as many tablets as Wal-Mart does.
Leapfrog Enterprises Inc's <LF.N> LeapPad Explorer for kids, priced at around $99, is also on Wal-Mart's top 20 list.
Toy stores took market share from mass market discounters in the 2010 holiday quarter, data from NPD showed. Toy stores picked up one-half of a share point, while the mass merchants and discount retailers lost 3 share points.
(Reporting by Phil Wahba in North Bergen, N.J.; writing by Jessica Wohl in Chicago; Editing by Tim Dobbyn)