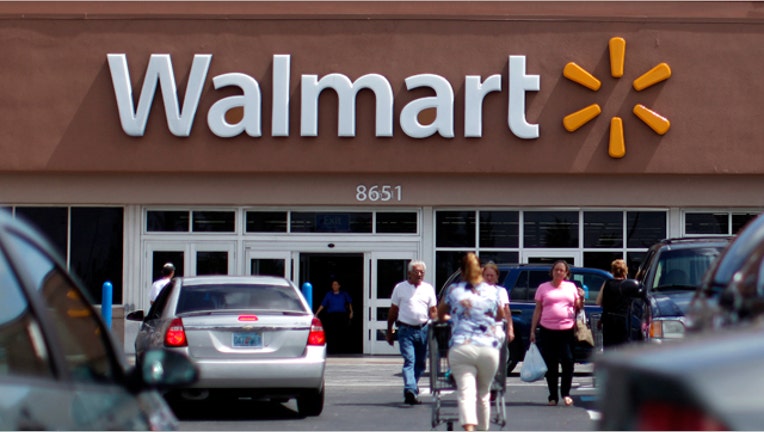 After initially passing, Wal-Mart Stores (NYSE:WMT) said Wednesday it does plan to attend a White House meeting this week with Vice President Biden's task force on gun violence.
The announcement comes as the Obama Administration attempts to garner support from a number of key groups, including companies that sell firearms, for new gun legislation
Wal-Mart, the world's largest retailer, said it initially didn't plan to attend Thursday's task force meeting because its senior leaders could not be in Washington.
"We underestimated the expectation to attend the meeting on Thursday in person, so we are sending an appropriate representative to participate," a Wal-Mart spokesman said in an emailed statement. Wal-Mart said it had spoken "in advance" to Biden's office to share its perspective as well.
In addition to the meeting with Biden's group, Wal-Mart said it has been "engaged in a national dialogue" about firearms, having conversations with Congress, sportsmen groups, suppliers as well as with gun-law advocate and New York City Mayor Michael Bloomberg.
President Obama has signaled he will push strongly for new laws aimed at reducing gun violence in the wake of last month's mass shooting in Newtown, Conn., that caused the deaths of 28, including 20 elementary school children.
In an effort to sell legislative changes that could prove deeply unpopular among gun advocates, the White House is seeking to rally support from Wal-Mart and other gun retailers for measures that would benefit their businesses, the Washington Post reported.
For example, gun retailers may decide they can boost sales if they support closing a loophole that lets people avoid background checks if they buy firearms at gun shows.
"Over the years we have been very purposeful about striking the right balance between serving hunters and sportsmen and ensuring that we sell firearms responsibly," Wal-Mart said.
The company added, "We take this issue very seriously and are committed [to] staying engaged in this discussion as the Administration and Congress work toward a consensus on the right path forward."
Shares of Bentonville, Ark.-based Wal-Mart had little response to the news, trading up 0.09% to $68.65 Wednesday morning. The company's stock has gained about 16% over the past 12 months.
A number of other groups are also planning to attend meetings at the White House on gun violence, including the National Shooting Sports Foundation and the powerful, politically-connected National Rifle Association.