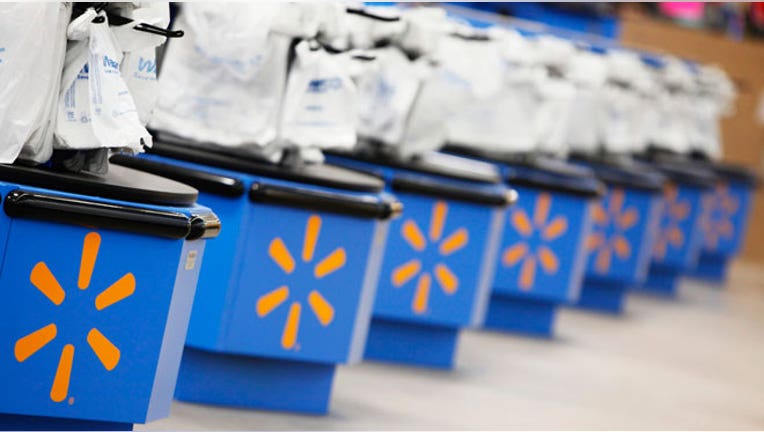 Wal-Mart Stores Inc is taking a number of steps, from closing poorly performing operations in Brazil and China to opening smaller U.S. stores, as it moves to improve results in the face of difficult conditions worldwide.
The world's largest retailer sees the economy as "tough" and "unpredictable" around the world, Chief Executive Officer Mike Duke said.
Wal-Mart now plans to open just 14 million square feet of new store space in international markets this year, down from its prior forecast of 20 million to 22 million square feet, Walmart International Chief Executive Doug McMillon said at the company's meeting with investors and analysts in Arkansas on Tuesday. The meeting was also webcast.
The company is also closing some stores in the important markets of Brazil and China, McMillon said. Those are markets where it was already trying to make improvements to its hundreds of stores. If Wal-Mart expands into new countries, they would have to "move the needle," he added.
Walmart International's slower growth continues a trend that coincides with its practices coming under closer scrutiny. In April 2012, the New York Times first reported allegations the company had bribed Mexican government officials to speed up store approvals.
Walmart International added 19 million square feet of store space in fiscal 2013, after first targeting growth of 30 million to 33 million square feet, then lowering that target to 21 million to 23 million square feet.
FURLOUGH ISSUES
In the United States, the government shutdown is on the minds of customers, Duke said. While Wal-Mart has not yet given specific details of how the shutdown is affecting its business, it was blunt that it is seeing an impact.
If people are not getting paid, they are not shopping as much, Simon said.
But Duke added: "No matter what environment we are in, Wal-Mart will win."
Wal-Mart has already felt pressure from the economy. Same-store sales at Walmart U.S., its largest business, unexpectedly fell 0.3 percent in the second quarter.
Walmart U.S. feels pretty good about its profit, but is not satisfied with its sales, said Walmart U.S. Chief Executive Bill Simon.
For the first time, Walmart U.S. plans to open more smaller-format stores than supercenters, he added.
Walmart U.S. plans to use some of its large stores as distribution centers for nearby smaller stores, a move that could help it keep goods in stock and cut costs, Simon said.
The plan is being tested and will roll out in the first of three unnamed markets in March, he said.
Same-store sales at the bottom 10 percent of its large U.S. supercenters were down 7.5 percent last quarter, he added.
Wal-Mart shares were down 2 cents, or 0.03 percent, at $74.66 in afternoon trading on Tuesday. Through Monday, the shares were up 10 percent this year, underperforming the 19.7 percent gain in the S&P 500.
SUPERCENTERS AS DISTRIBUTION HUBS
Walmart U.S. said it is testing using its supercenter stores as "cross docks" to supply smaller stores.
The company's supercenters are the backbone of its business, selling a mix of groceries and general merchandise in stores that are each roughly 182,000 square feet.
Walmart U.S. is building more of its smaller Neighborhood Market stores, which are about 38,000 square feet each and operate more like traditional grocery stores. It also has about 20 Walmart Express stores, which are roughly 15,000 square feet.
Walmart U.S. can use the back room of a supercenter as a holding area for goods to be sold at the supercenter and also as a "little mini warehouse" where workers can get items ready for daily deliveries to smaller stores, Simon said.
That would eliminate the need to send 53-foot trucks from distribution centers to the smaller stores, and therefore reduce transportation costs.
Walmart U.S. also talked about opening 70,000-square-foot supercenters, which would cost less to build and operate.