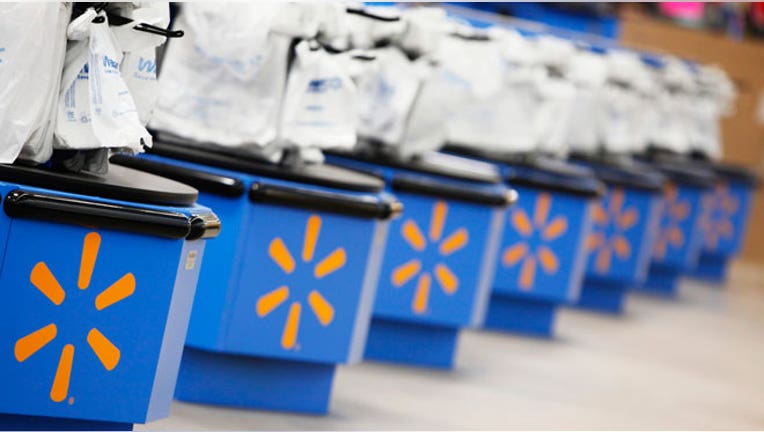 Wal-Mart Stores (NYSE:WMT) said on Thursday its fourth-quarter earnings climbed 8.6% as the world's largest retailer benefited from a lower tax rate.
Wal-Mart's profit was $5.61 billion, up from $5.16 billion a year earlier. Per-share earnings were $1.67 versus $1.50. Guidance provided by the company in November projected earnings of $1.53 to $1.58 a share, compared to Wall Street's view of $1.57 a share.
Revenue rose 3.9% to $127.92 billion, missing analysts' estimate of $128.77 billion.
Operating margin dropped slightly to 6.7% from 6.8%.
Excluding fuel, U.S. same-store sales edged up 1% to register at the low end of Wal-Mart's expectations of a 1% to 3% increase. Same-store sales at Sam's Club increased 2.3% excluding fuel. The company anticipated an increase of 1.5% to 3.5% at Sam's Club.
International sales rose 6.9% to $37.95 billion.
Wal-Mart said its effective tax rate for the period was 27.7%, down from 30.9% last year.
The company also announced its board raised the annual dividend by 18% to $1.88 from $1.59, one of the largest increases in its history. Wal-Mart's dividend has risen every year since 1974.
The company gave a cautious outlook for the current quarter, citing rising fuel prices, changes in inflation, delayed income tax refunds and the payroll tax increase. The retailer, which said sales have slowed in the first few weeks of the year, expects flat U.S. same-store sales for the quarter.
"We are confident that our low prices will continue to resonate, as families adjust to a reduced paycheck and increased gas prices," Wal-Mart CEO Bill Simon said in a statement, adding that increased tax refund check activity helped sales reach a more normalized level recently.
Shares of Wal-Mart were up 99 cents to $70.20 in pre-market trading Thursday.