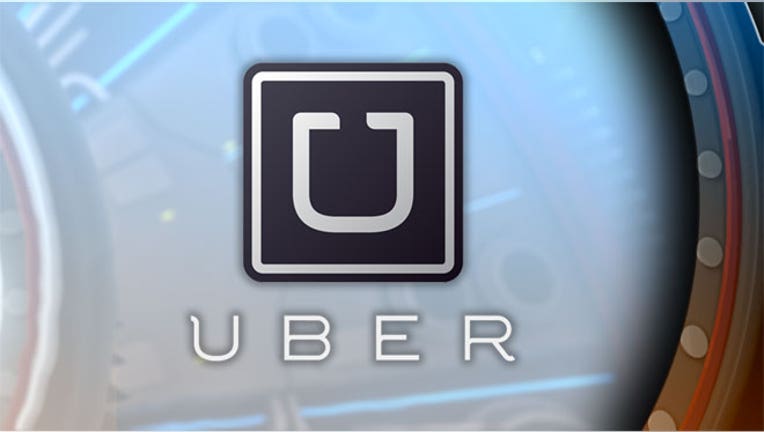 As Uber and Lyft compete with each other for customers, their combined struggle with local governments is intensifying. The Virginia Department of Motor Vehicles demanded this week that both halt operations in the Commonwealth.
In similar letters sent to the California-based transportation companies, the DMV requested Uber and Lyft "cease and desist operating in Virginia until it obtains proper authority" and threatened to fine their drivers.
Despite the order, Lyft and Uber said they continue to operate in Virginia.
In the cities where they operate, Uber and Lyft's business model has transformed transportation services, drawn unyielding protests from traditional taxi drivers and exposed a wide hole in local cab service regulations.  Despite the familiar obstacles, the companies continue expanding to new cities.
Lyft and Uber allow enterprising car owners to pick up passengers requesting a ride through the companies' apps.  Instead of hailing a cab, a customer requests a car through the app.  The app establishes the passenger's location and matches them with a nearby driver who picks them up and takes them to their destination.  Uber also connects traditional taxi and livery drivers to customers through its app.
Uber, through a company statement, called the Virginia DMV's decision "shocking and unexpected" and added "it hurts the countless residents who rely on Uber to connect them with affordable, safe and reliable transportation alternatives. We look forward to continuing to work with the Virginia DMV to find a permanent home for ridesharing in the Commonwealth."
A Lyft spokesperson acknowledged "current regulations surrounding taxis and limos were created before anything like Lyft's peer-to-peer model was ever imagined, we're committed to continuing to work with state officials to craft new rules for this new industry."
Both companies face legal and regulatory challenges around the country, especially among established, traditional cab and livery services.  They argue their services must, in some case, purchase expensive medallions and adhere to strict rules and are now facing unregulated competition.  In Connecticut, traditional companies sued Uber and Lyft, accusing them of racketeering.
In Virginia, state officials fined the two companied tens of thousands of dollars and the DMV said it was studying their current taxi and livery laws to establish where Lyft and Uber may fit.  "Our goal is compliance. We have been communicating with these companies for months (going back to December of last year) to educate company leaders on Virginia law," said Sunni Blevins Brown, a spokesperson for the DMV.  "The study underway right now may result in an option outside of what's currently available, but in the meantime, DMV is enforcing the law as instructed, which does not allow these companies to operate legally in Virginia without proper authority."
Arlington County, located directly across the Potomac River from Washington, DC, and its police department reportedly said it will enforce the DMV ban.
"We are going to take a soft approach, but we will not turn a blind eye," said department spokesman Dustin Sternbeck.
If they choose, Arlington Police officers could be busy writing Lyft and Uber fines.  County residents often spend weekend nights in Washington and then use the car service for a ride home – a service the companies said are and will be available this weekend.