App-testing startup uTest closed a $43 million round ahead of a rebranding effort, and virtual computing startup Nutanix plans to double its team of 400 thanks to $101 million in new funding. Here's a look at a couple of the startups that raised money this week.
1. uTest
---
App-testing startup uTest closed a $43 million Series E round of funding led by Goldman Sachs this week, bringing its total funding to more than $80 million.
"[Goldman Sachs] sees the vision of a really big company for the generations, that can dominate the app economy quality space and span across software and all types of brands," says uTest CEO Doron Reuveni. He says the company is looking at a two- to three-year timeline for going public.
The company will soon rebrand itself as "Applause," says Reuveni, as it moves to provide more tools for customers besides app testing. The Boston-based startup, which was founded in late 2007, currently has 2,500 customers and around 160 employees.
With the new injection of capital, uTest/Applause will expand internationally in order to better serve customers in Germany, Switzerland and South America.
2. Nutanix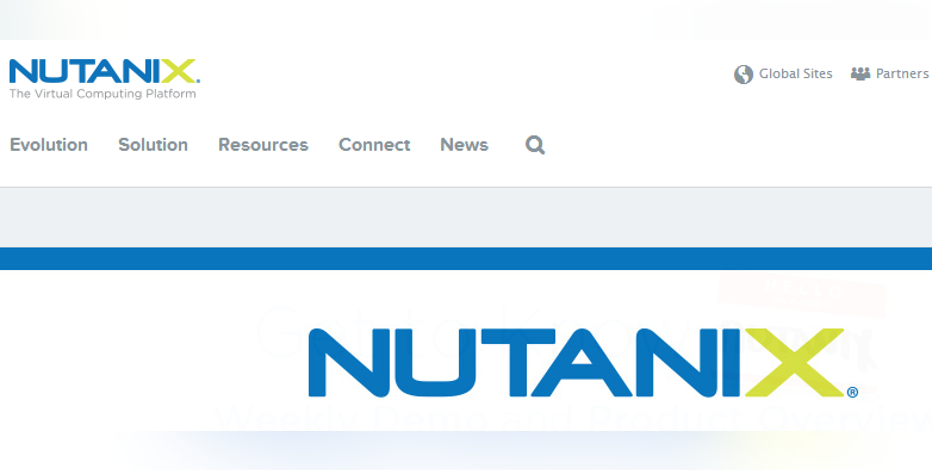 ---
Virtual computing startup Nutanix, which helps customers with data storage and infrastructure needs, raised a $101 million Series D round this week led by Riverwood Capital and SAP Ventures. Total funding stands at over $172 million.
The four-year-old company has been selling its products for two years, during which time it surpassed $100 million in sales, says VP of marketing Howard Ting, who joined 15 months ago from Palo Alto Networks.
Ting says Nutanix currently has 500 customers globally, 13 of which have purchased more than $1 million of products from the San Jose-based startup.
The company currently has 400 employees – 300 of whom joined within the last 15 months – and will likely double over the course of 2014, says Ting.
"When we did this financing round, it was almost like an IPO. We got $101 million in significant financing and a $1 billion evaluation – almost like IPO metrics," says Ting, who helped take Palo Alto Networks public.
Ting wouldn't rule out an IPO for Nutanix, but says the company is now well-capitalized and in a position to continue growing for a couple of years before accessing the public markets. He says focusing too much on a potential IPO will attract the wrong sort of employees to the growing company.
"We want missionaries, not mercenaries," says Ting.
3. Invoca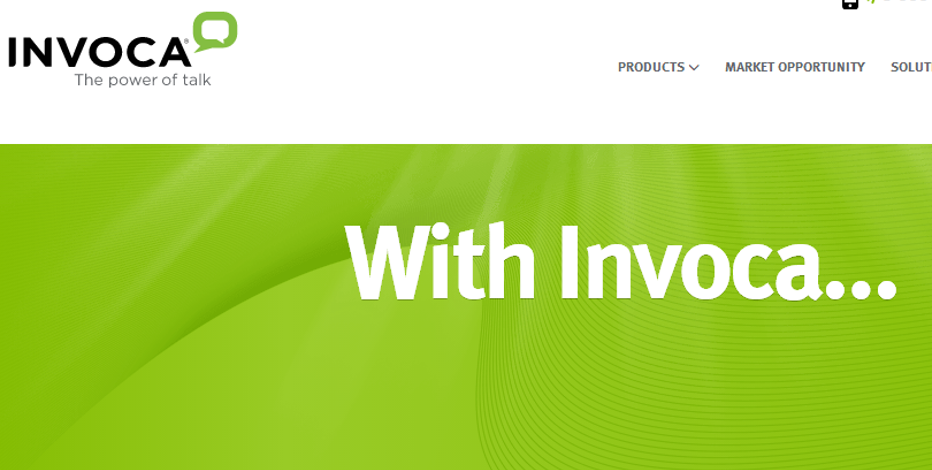 ---
Inbound-call marketing startup Invoca raised a $20 million Series C led by Accel Partners, bringing the company's total funding to $30.8 million.
"Companies like Marketo – what they do for online, we do for the much larger inbound phone channel," says CEO Jason Spievak, who founded the company in 2008. Spievak, a serial entrepreneur, previously served as the CFO at CallWave, which he helped take public in 2004.
"The founding team here is the same core management team from our last company," says Spievak.
With Invoca, Spievak and his team are automating and analyzing in-bound phone calls for companies like Liberty Mutual Insurance, OpenTable and HubSpot. In 2013, Spievak says the company did $10 mililon in revenue.
The new funding will allow Invoca to continue to expand nationally and globally. Spievak says the team of 72 full-time employees will likely double this year.
Experience running a public company has informed Invoca's development, says Spievak.
"Regardless of the outcome, the right strategy is to build with the intent of becoming a standalone public company. It instills the good habits and growth discipline to behave like a public company," he says. Going through audits and keeping financials buttoned up helped Invoca quickly close its latest round of funding.
"Because of the way we run, we moved through the due diligence process with Accel and went from term sheet to closing the investment in three weeks," says Spievak.
4. WePay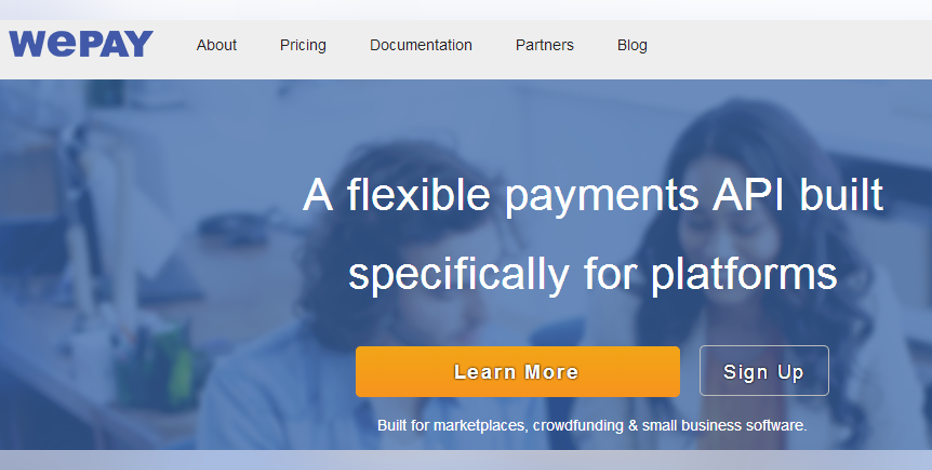 ---
Payments startup WePay announced a $15 million Series C round this week, led by Discover Card co-founder and former Morgan Stanley CEO Phil Purcell, now of Continental Investors. The funding will help the Palo Alto-based company continue to grow its payments API for platform businesses like online marketplaces and crowdfunding sites (GoFundMe is one such customer).
WePay, which has raised a total of $35 million since its founding in 2008, currently has 52 employees, according to CEO Bill Clerico. In addition to working on its API, the company will also pursue expansion internationally, with Clerico expecting to grow the company by 50% in 2014.
5. Visual.ly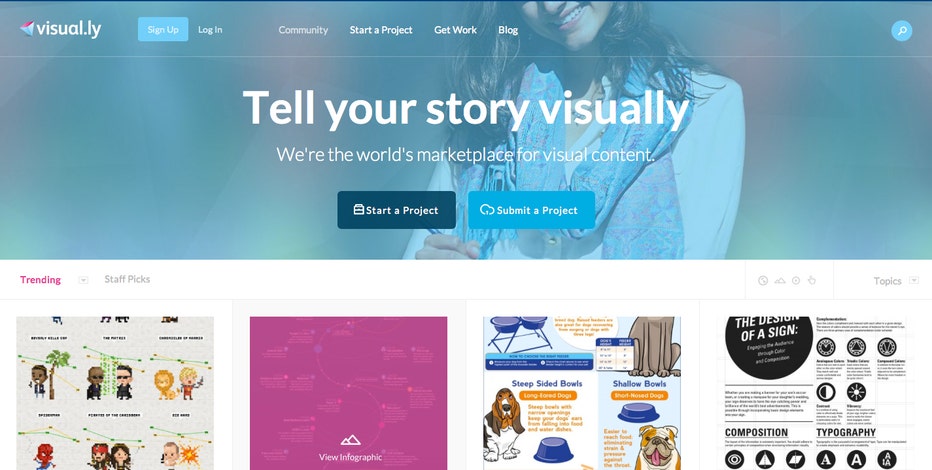 ---
Visual-content marketplace Visual.ly closed an $8.1 million Series A round of financing led by Crosslink Ventures, with participation from SoftTechVC, Correlation Ventures and 500 Startups, among others. The startup enables companies to create visual content using the marketplace's designers, analysts, journalists and developers.
The company says there are 100,000 creative professionals on the platform, which have been paid a total of $2 million since Visual.ly's Project Center launched in 2013. Clients include Nissan and Heineken, says co-founder Lee Sherman.
Sherman says the 30-person company will likely double in 2014, as it expands into different markets domestically and in Europe and Asia. "We're putting a lot of money into our product team and sales," says Sherman.
6. Oyster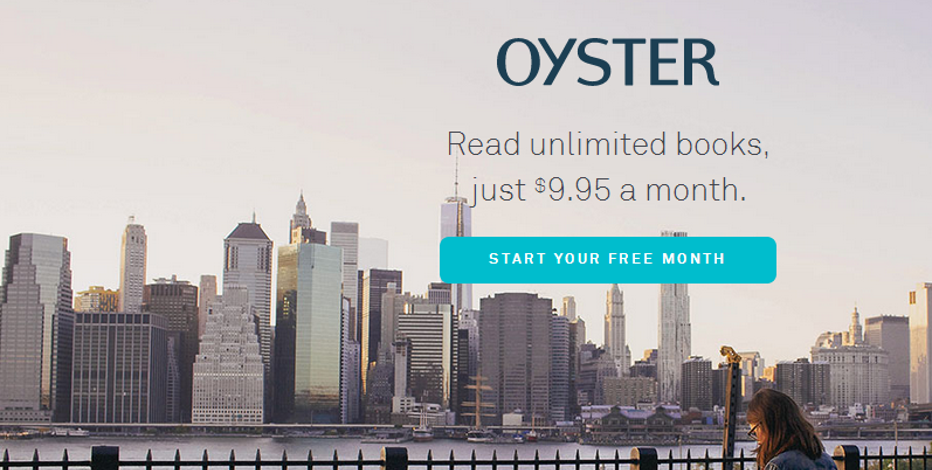 ---
E-book startup Oyster raised $14 million in a new round led by Highland Capital Partners, bringing the New York City company's total funding to $17 million. Previous investor Founders Fund, led by Peter Thiel, also participated in the round.
The app startup charges a monthly fee of $9.95, which allows subscribers to access an unlimited number of the 100,000 books in Oyster's library. The iPhone app launched in September, with the iPad app following closely behind in October. CEO Eric Stromberg declined to share subscriber figures.
Now, Stromberg and his team of ten are focused on expanding to new platforms, including Android, as well as growing the number of employees.
"I think we now have 15 to 20 job postings up on our website," says Stromberg.