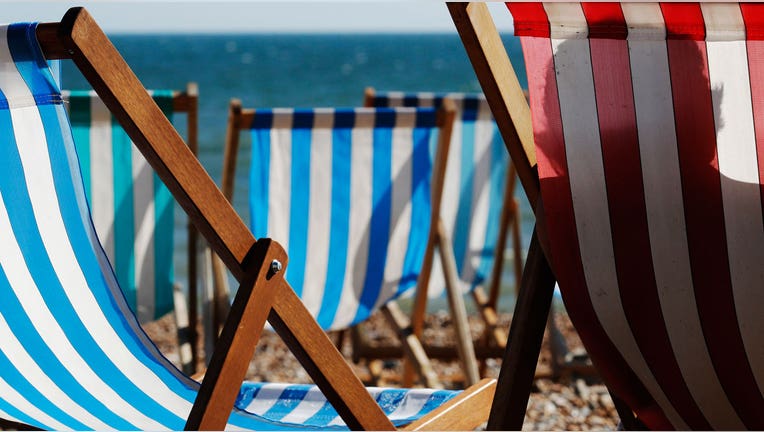 Everyone needs to take a vacation once in a while, especially small business owners. As an employer, you may feel reluctant to take time off, however. It's difficult to relax on the beach or enjoy time with family when you're constantly wondering who will make sure everything runs smoothly while you're gone, or worse, how or if you'll ever catch up on emails when you return. But don't worry; there's an app for that.
With technology always evolving, keeping check on your business while you're traveling or taking time off is not only possible, it's pretty simple, too. These five tech tools are great for getting your business organized before you leave for vacation and for managing your company when you're away.
Before you go:
Before you pack your suitcase and hop on that plane, set yourself and your business up with these apps.
Inky
Inky is a desktop and mobile app that organizes your email for you. It automatically marks your incoming messages by categories such as social notifications, personal emails, subscriptions and packages (for orders and shipping notifications) so that every email has a place to go. It also organizes your emails based on priority and relevance, so there's no hassle when you come back from vacation. Just turn on your vacation responder as you normally would, and when you return, you can see and respond to the most important emails first instead of searching through them yourself.
Wagepoint
Wagepoint is a cloud-based payroll service that covers direct deposit, payroll calculations, deductions, taxes and more. It allows you to manage and pay several different types of employees (e.g., contractors, hourly and salaried employees) at the same time. While it works like most other online payroll services, it has one feature that is very vacation-friendly: auto-approve. With auto-approve, as Wagepoint's website states, you can "set-it-and-forget-it" so your payroll will process smoothly even while you're enjoying your vacation.
While you're gone:
Expensify
Expensify is a mobile app that helps you keep track of your expenses on the go. You can scan receipts (especially handy if you're on a business trip), process business reports, keep track of the company credit card, and send reimbursements to employees.  Bonus: it works offline, too, so you don't have to worry if you're traveling somewhere without Wi-Fi.
Fuze
Fuze is a mobile and desktop HD voice and video conference calling app. Fuze uses VoIP and features content sharing with group collaboration and allows you to present full resolution PowerPoints with animations, as well as schedule meetings through Outlook and Google Calendar. Fuze is available on iOS, Android, OSX, Windows and Linux, so even if you're on a business trip or vacation, you can still tune in to that important business meeting or conference call.
GoToMyPC
GoToMyPC is an app that you install on your computer, and, via your account, you can have secure remote access to your desktop from any Internet-connected or mobile device. If you're on vacation but need to access an important file from your work computer, you can use GoToMyPC to find it. You can also print remotely, transfer files and create desktop shortcuts using the app.
Originally published on Business News Daily.