USDA: Egg Prices are Stabilizing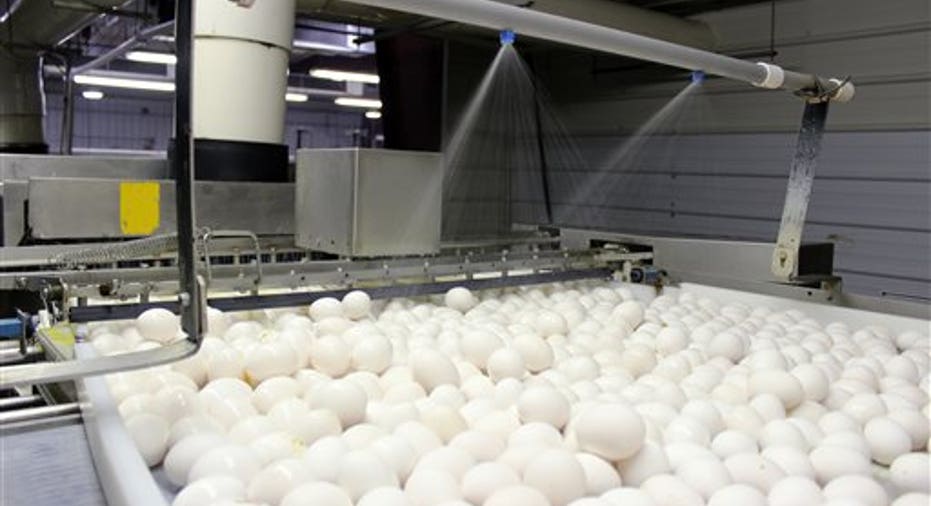 Last month consumers were hit with hefty eggs prices. New York in particular saw a 111% increase in wholesale table eggs in May.
But the good news is that the U.S. Department of Agriculture (USDA) says eggs prices are stabilizing.
"Right now, we are seeing prices stabilize at around $2.49 a dozen in New York since May 28," says Shayle D. Shagam, a Livestock, Poultry, and Dairy Analyst at the USDA.
Wholesale eggs were around $1.18 a dozen in April before the effects of the bird flu started impacting supply.
"What we are looking at is a production estimate of 8 billion dozen eggs in 2015 which is down from 8.3 billion dozen in 2014.This is a 4% decline in production," says Shagam.
USDA says they're estimating a 2% increase in production in 2016, which is about 8.14 billion dozen eggs.
"We've lost a lot of birds and we have to rebuild flocks. You can't make all the birds reappear. This will take time to rebuild," says Shagam.
According to the USDA's Animal and Plant Health Inspection Service website, over 31 million layer chickens have been affected by the highly pathogenic avian influenza (HPAI). And overall, 47 million birds have been impacted. The last known detection was reported on June 9.
"We are hearing that this disease will decline during the hot weather period. It's not a hot weather friendly disease," says Shagman.
One of the hardest hit areas was the "breaking" market, which are the liquid eggs sold to most restaurants like McDonald's Corp. (NASDAQ:MCD) and Dunkin Donuts (NASDAQ:DNKN). According to Shagam, tight supplies drove them to buy table eggs, which lead to higher prices for consumers.
"Breaker" eggs were up last month from $0.75 to $2.04 in most central states.
Shagam says egg prices will still remain relatively high from last year, but prices are expected to go down in the third quarter to an average of $1.56 to $1.64.
"This is high from where we were a year ago. In 2014, in the third quarter, we were averaging $1.29 a dozen," says Shagam.
But egg lovers should be warned that prices do go up in the fourth quarter.
"It's baking season. Eggs prices go up for holiday periods because the demand increases," says Shagam.