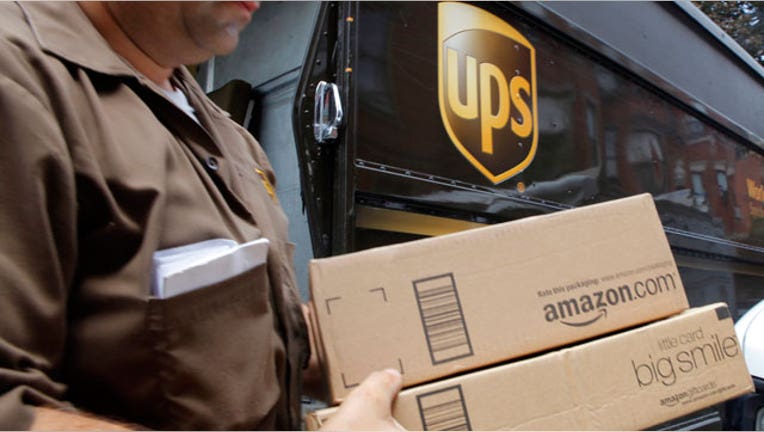 A surge in last-minute orders and bad weather in some parts of the country caused delivery problems this week for UPS (NYSE: UPS) and FedEx (NYSE: FDX), leaving a few Christmas trees a present or two short.
Winter storms across the Midwest and Southwest were cited for some of the problems, as well as overburdened logistics technology that struggled to handle orders in the last few days leading up to Christmas.
As more Americans turn to online shopping, the role of logistics/delivery companies such as UPS and FedEx have become increasingly important for consumers hoping last-minute gifts will arrive on time.
The bad weather apparently made some consumers reluctant to leave their homes and more inclined to shop online this year. Plus many Christmas shoppers simply wait until the last minute.
The problems appear to have affected many parts of the country. The Associated Press said shoppers in Alabama, California, Georgia, Kansas, Louisiana, Nevada, Ohio, Oklahoma, South Carolina, Texas and Virginia were impacted.
Neither UPS nor FedEx said exactly how many packages were delayed but both noted it was a small share of overall holiday shipments.
UPS said in a statement: "All UPS personnel are out making deliveries and pickups today.    UPS did have some packages delayed before Christmas, and nearly all of them will be delivered today.  We apologize to those customers whose packages were delayed."
FedEx spokeswoman Parul Bajaj said in an e-mail: "Our 300,000 team members delivered outstanding service during this holiday season, and we experienced no major service disruptions in the week before Christmas despite heavy volume.  Every single package is important to us, and we will continue to work directly with customers to address any isolated incidents."
Amazon.com, the largest online retail site, has been notifying some customers affected by the UPS delays that it will refund any shipping charges and is giving them a $20 credit toward a future purchase.