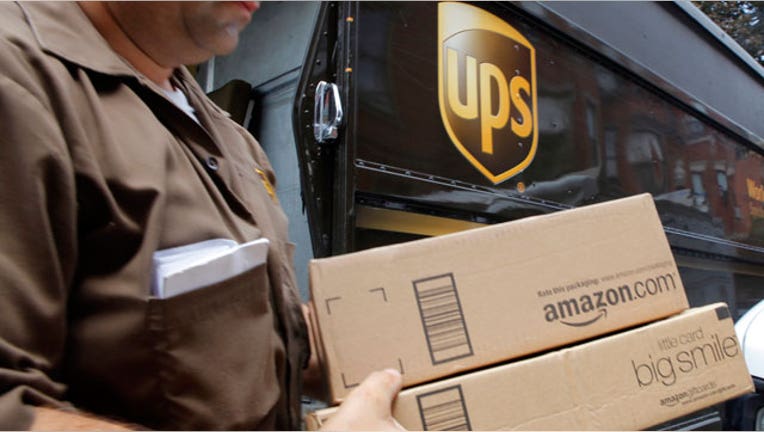 United Parcel Service (NYSE:UPS) reported a 6.9% jump in first-quarter profit amid a post-holiday season that surpassed expectations, while revenue missed estimates on a lagging international segment.
The Atlanta-based shipper also announced Thursday that it agreed to buy Cemelog Zrt, a pharmaceutical-logistics company based in Hungary, for an undisclosed amount. The acquisition, which is expected to close in the second quarter, expands UPS's health-care footprint in Europe.
Shares were up 1.5% at $84.75 in early morning trading Thursday.
For the latest period, UPS recorded a profit of $1.04 billion, or $1.08 a share, compared to $970 million, or $1 a share, in the year-ago period. First-quarter results included an after-tax gain of $36 million related to UPS's attempt to purchase Dutch rival TNT Express. Adjusted per-share earnings, which exclude one-time items, checked in at $1.04 to beat Wall Street estimates for $1.01.
Revenue rose 2.3% to $13.43, below estimates for $13.46 billion.
Operating margin fell slightly to 11.8% from 11.9%, and operating expenses increased 2.5%.
UPS, considered an economic bellwether since it ships a wide variety of products, reported strong demand for its services in the U.S. The company said U.S. package revenue rose 3.4% and operating profit climbed 9%, while daily volume grew 4.5%.
The company has said its international business is under pressure from a shift in demand to low-cost shipping options in Asia, although it also has indicated Europe showed signs of improved stability earlier this year.
First-quarter international package revenue was level year-over-year, while the segment's profit slipped 14%. Average volume per day fell 2.1%.
Daily export volume grew 3.8%, driven by an 8% increase in Asia. Daily exports in Europe rose about 3%, and U.S. exports grew slightly.
In its supply chain and freight segment, the packaging company reported revenue growth of 0.9%.
Earlier this week, rival shipper FedEx (NYSE:FDX) was awarded a multibillion-dollar contract by the U.S. Postal Service to fly domestic mail. UPS noted that although it was disappointed, it has other contracts with the postal service.