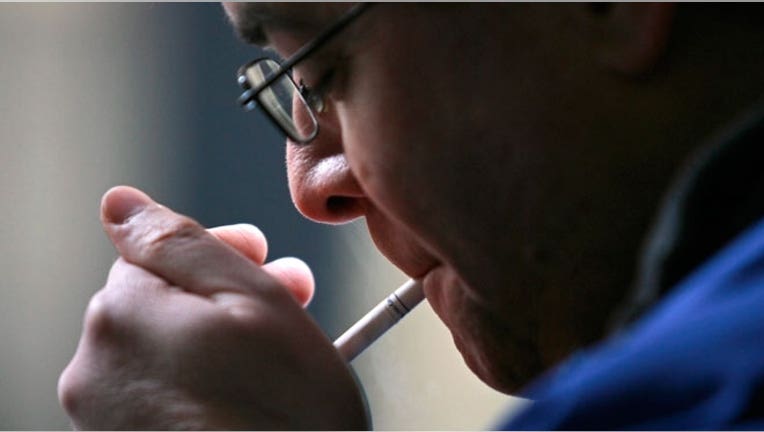 The illegal sale of cigarettes in a flourishing European black market continues to grow at a faster pace, reaching a new high in 2012 for the sixth consecutive year, according to a new report.
The trade – which rose to 11.1% of the total cigarette market from 10.4% a year ago – is estimated to have translated to 12.5 billion euros ($16.30 billion) in lost tax revenues to member states on the European Union last year, according to the report released this week by cigarette giant Philip Morris International (NYSE:PM).
The world's largest cigarette maker by revenue, Philip Morris revealed weaker-than-expected first-quarter profit on Thursday, led by a 6% decline in global shipments. Partially to blame for those results is the blackmarket in Europe that has siphoned market share from the legal manufacturers.
In 2012, the consumption of illegal cigarettes, which amounted to 65.5 billion sticks -- larger than the legal markets of France and Portugal combined -- grew despite a 5.7% decline in total consumption (both legal and illegal) to 593 billion in 27 EU nations.
The illicit consumption was especially robust in the U.K., France, Germany, Greece, Poland and seven other countries. Italy, while not one of the leaders, showed the largest jump year-over-year, climbing 50%.
Meanwhile, "illicit white" cigarettes, or those that are manufactured solely for the purpose of being smuggled, constituted one-quarter of the illegal cigarettes smoked in Europe, compared with just 2.4% in 2006.
Much of the increase has been blamed on an intricate underground system that authorities have been unable to stifle. Illegal products are sold on a black market then eventually funneled into legal settings where they are purchased, unbeknownst by consumers, according to the report.
The illicit trade of tobacco products has fueled organized crime around the world, lured by the high profits and low risk and cushioned by the lack of financial and human resources available to combat the problem.
Philip Morris also said there continues to be insufficient cross-border cooperation to combat the problem and blamed the "extreme tax and regulatory schemes" that it says shift consumption from the legal to the illegal – a slight to President Barack Obama's new budget that proposes to raise cigarette taxes to $1.95 a pack from $1.01 currently in an effort to raise as much as $78 billion in taxes over the next decade.
The New York-based manufacturer, which makes Marlboro, Parliament and Virginia Slims, pointed in part to the regulatory environment for why prices continue to rise -- climbing more than 5% in 13 EU nations last year. However, it's that price increase that buoyed the company in its most recent quarter, sending sales 1.8% higher to $7.58 billion.
In a bid to stem the illicit trade, Philip Morris called for more public awareness about the penalties and consequences of the illegal tobacco trade.
Shares of Philip Morris slumped 3% to $91.25 in recent trade.