UAW Contract Hints at End of Dodge Viper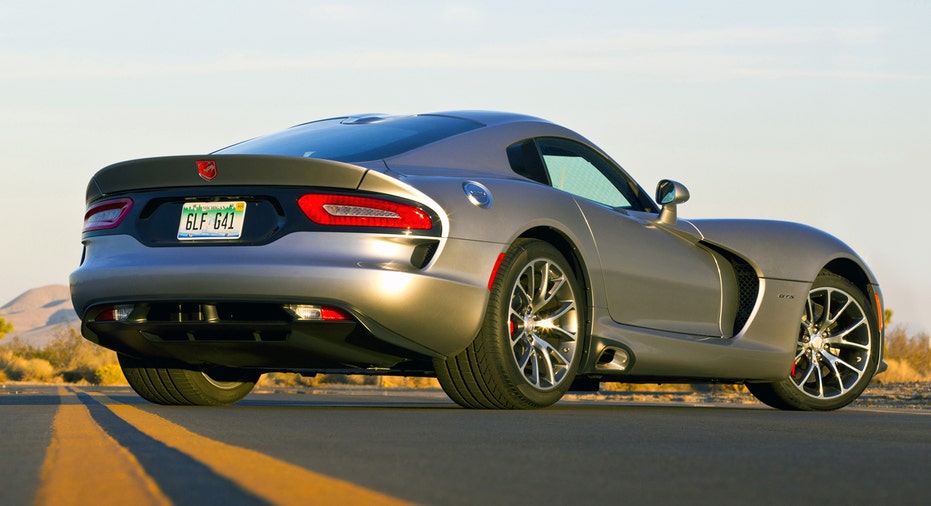 The Dodge Viper is running out of gas.
UAW workers at Fiat Chrysler Automobiles' (NYSE:FCAU) U.S. factories gave the green light this week to a new four-year labor contract. According to a letter sent to union members, the Italian-American automaker may cease production of the Viper in 2017 after 25 years on the road.
The letter states that Fiat Chrysler did not detail future product plans for the Conner Avenue Assembly Plant, where the Viper is built, beyond the current model's life cycle.
The UAW's letter also indicated that Fiat Chrysler is working on a new eight-speed automatic transmission. Fiat Chrysler uses the current eight-speed automatic in many cars and sport-utility vehicles.
A Fiat Chrysler spokesperson declined to comment on the union agreement.
Production of the Viper, which made its debut in 1992, was put on hold in 2010 after Chrysler went bankrupt. Dodge brought back the Viper in 2013.
Even though a new Viper was introduced two years ago, sales have lagged behind competing sports cars such as the Chevrolet Corvette from General Motors (NYSE:GM). Fiat Chrysler booked sales of just 760 Vipers in 2014, and demand has dropped further this year. The company sold 503 Vipers through September.
"The Viper's lack of success in recent years can be summed up in one word: Corvette," said Karl Brauer, a senior analyst at Kelley Blue Book's KBB.com.
The Corvette and Viper compete for similar types of consumer, while the Corvette holds several advantages over the Viper.
The Corvette Z06, GM's most powerful Corvette, also packs 650 horsepower but sports a lower price tag of $79,400, according to Chevrolet's website. The base-model Viper SRT starts at $84,995. And unlike its Dodge-branded counterpart, the Corvette Z06 can be purchased with an automatic transmission. The Viper's stick shift limits its market substantially, Brauer said.
"It's really tough when you have two American sports cars that appeal to the same audience and one costs less and has more wide-ranging functionality," he added.
Another factor in the plan to scrap the Viper—if that is Fiat Chrysler's final decision—can be found under the hood of the Dodge Challenger SRT Hellcat.
The two-door muscle car garnered a lot of interest for its 707-horsepower supercharged V8 engine. The company even doubled production of the 2016 model and told dealers to stop taking orders for a period of time earlier this year due to a backlog.
The Hellcat versions of the Challenger and Charger sedan quickly became "halo cars" in the Dodge lineup, possibly making the niche Viper expendable.