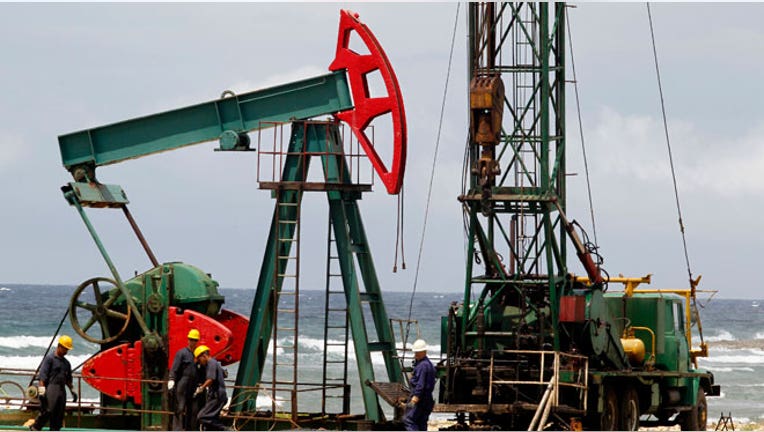 Oil rose above $108 a barrel on Monday as investors shift their focus to U.S. oil that extended its gains against Brent after flipping to a premium for the first time since 2010 in the previous session.
Brent rose 15 cents to $108.22 a barrel by 0920 GMT. U.S. benchmark West Texas Intermediate (WTI) crude gained 39 cents to $108.44 after hitting a 16-month high of $109.32 on Friday.
"The market leadership is back with WTI. We're seeing that in volumes traded and open interest that is increasing in WTI," said Olivier Jakob, analyst at Petromatrix.
Hedge funds amassed record bets on rising U.S. crude oil prices in the week to July 16, trade data by the U.S. Commodity Futures Trading Commission (CFTC) showed.
The convergence of the two front-month benchmarks comes as increased pipeline capacity has drained the glut of oil at the WTI delivery point of Cushing, Oklahoma, to the U.S. Gulf Coast, where refinery demand has been high. Stocks at Cushing have fallen to 46 million barrels from 52 million in January.
The strong backwardation between the September and October WTI contracts, or when the front month price is higher than the next one, has been the main driver in the contract's recent rally, according to Jakob.
The WTI September/October spread was at around $1.80, with the August contract expiring later on Monday. Prior to Friday, it had last traded above Brent in October 2010.
"The extraordinarily strong backwardation is strengthening and bringing everyone into the WTI," Jakob said.
The easing of the Cushing glut has nevertheless not lead to lower prices at the U.S. Gulf Coast as refineries there are eager to cash in on robust margins and exports.
At the same time, the global benchmark Brent could find support from a stronger demand growth outlook and supply risks in the Middle East and Sudan, according to Carsten Fritsch, analyst at Commerzbank.
A pledge by the Group of 20 nations, which account for 90 percent of the world economy, to put growth before austerity has fuelled hopes of a recovery in the consumption of commodities.
A decisive election victory for Japanese Prime Minister Shinzo Abe's ruling bloc was seen as a boost for his radical economic stimulus policies. (Additional reporting by Manash Goswami; Editing by Richard Pullin and Jeff Coelho)