U.S. Marshals Arrest Man Over Decades-Old Student Loan Debt of $1,500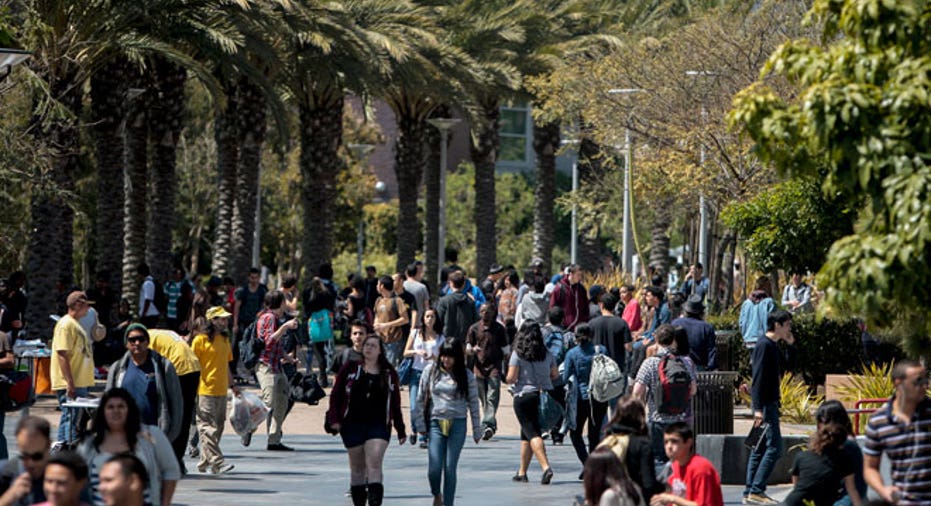 The student loan debt problem in the U.S. has gone to a whole new level of scary. Last week, armed U.S. Marshals showed up at a Houston man's home, arrested him and escorted him to federal court, where he signed a repayment plan for a decades-old overdue student loan, reports FOX 26 in Houston.
The Marshals reportedly showed up to Paul Aker's home (with guns) to collect a past-due $1,500 federal student loan he borrowed in 1987. The report did not say how much Aker owes after fees and interest. The U.S. Marshal Service in Houston did not immediately respond to a request for comment from Credit.com, but in a statement to the New York Times on Tuesday, the U.S. Marshals Service said Aker had a gun and threatened agents who came to his home. The statement also said agents had been trying to collect from Aker since 2012. [Editor's note: This story was updated Feb. 17 to include public comment from the U.S. Marshals.]
The FOX 26 story cites an unnamed source saying Aker was not the first and won't be the last to have been arrested over unpaid federal student loans. The service reportedly has to serve from 1,200 to 1,500 arrest warrants for people who haven't paid their federal student loans. Those warrants stem from people missing court appearances over those unpaid debts, the Times reported.
Failing to pay a federal student loan is already a miserable experience, before you add in the threat of armed government officials knocking on your door. In addition to having a loan balance that grows with late fees, debt collection fees and interest, people who default on federal student loans face wage garnishment, seizure of tax refunds and reduction in other government benefits. Then there are the credit consequences: Defaulting on a loan seriously damages your credit score, and because student loans are rarely discharged in bankruptcy, the debt can beat down on you for decades. (You can see how your student loans are impacting your credit scores for free on Credit.com.)
There are some options for people who are behind on federal student loan payments to get back on track. To get out of default, you can combine eligible loans with a federal Direct Consolidation Loan, or you can go through the government's default rehabilitation program. If you make nine consecutive on-time payments (and the payments can be extremely low), your account goes back into good standing, and the default is removed from your credit report.
Or you could just wait for the U.S. Marshals to show up and make you enter a repayment plan. Up to you.
More from Credit.comStatute of Limitations On Debt Collection by StateHow to Get Out of Debt: A Step-by-Step Guide to Financial Freedom5 Tips for Consolidating Credit Card Debt
This article originally appeared on Credit.com.
Christine DiGangi is a reporter and editor for Credit.com, covering a variety of personal finance topics. Her writing has been featured on USA Today, MSN, Yahoo! Finance and The New York Times International Weekly, among other outlets. More by Christine DiGangi