U.S. Charges Bitcoin Exchangers Linked to Silk Road Drug Bazaar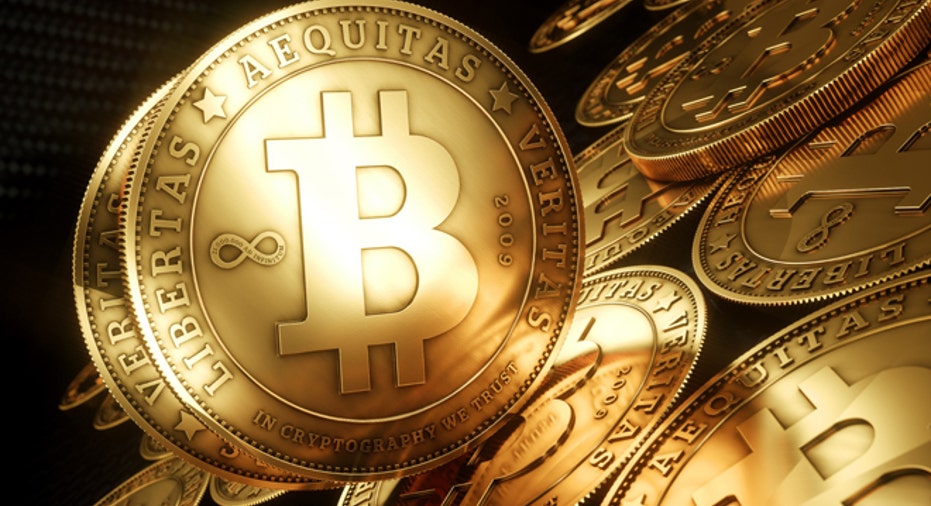 Federal prosecutors unsealed criminal charges on Monday against a pair of individuals who they say sold Bitcoins that were later used to buy and sell drugs on Silk Road, signaling a desire by law enforcement to target those who use crypto currencies to facilitate shady activities.
The compliant marks the latest fallout from Silk Road, the online drug bazaar that U.S. authorities shut down last year and later seized millions of dollars worth of Bitcoin from. It also highlights a concerted effort to crack down on those who use Bitcoin to enable illicit activities.
"When Bitcoins, like any traditional currency, are laundered and used to fuel criminal activity, law enforcement has no choice but to act," Manhattan U.S. Attorney Preet Bharara said in a statement. "We will aggressively pursue those who would coopt new forms of currency for illicit purposes."
This isn't the first time Bharara's office has gone after a digital currency. Last year, the U.S. successfully shut down Liberty Reserve, which it accused of handling $6 billion worth of illicit transactions.
"Basically, the government is putting the industry on notice. Either you do what we're asking for or we're going to put you out of business," said Annemarie McAvoy, a former federal prosecutor who is now a professor at Fordham Law School. "They've brought two (cases), and I'm sure this is not the last."
The two individuals named in the charges are Robert Faiella, who prosecutors say was an underground Bitcoin exchanger, and Charlie Shrem, CEO and compliance officer of a Bitcoin exchange company.
Federal prosecutors charged Faiella, 52, and Shrem, 24, with engaging in a scheme to sell more than $1 million of Bitcoins to users of Silk Road. Each defendant was charged with conspiring to commit money laundering, which carries a maximum prison sentence of 20 years. They are additionally charged with operating an unlicensed money transmitting business, which has a max sentence of five years in prison.
The U.S. also charged Shrem with violating the Bank Secrecy Act by "willfully failing" to file suspicious activity reports on Faiella's questionable transactions. This charge carries a maximum sentence of five years in prison.
The charges highlight how one of the characteristics that makes Bitcoin appealing -- its privacy -- has put the currency in the crosshairs of law enforcement. Last year, a division of the Treasury Department issued new legal guidelines saying exchangers of digital currencies must register as money services businesses and comply with anti-money laundering regulations.
"Law enforcement wants to be able to maintain control. They want to be able to follow the money. Here, you can't – and that's worrying them," said McAvoy.
In addition to the Manhattan U.S. Attorney, the charges were announced by the Drug Enforcement Agency and the criminal investigation division of the Internal Revenue Service.
"Hiding behind their computers, both defendants are charged with knowingly contributing to and facilitating anonymous drug sales, earning substantial profits along the way," said DEA acting special-agent-in-charge James Hunt.
Schrem was apprehended by authorities at JFK International Airport in New York on Sunday and is set to appear in federal court in Manhattan later on Monday. Faiella was arrested at his Cape Coral, Fla., home on Monday and is expected to appear in federal court in the Middle District of Florida.
The court documents allege Faiella operated an underground Bitcoin exchange on the Silk Road website between December 2011 and October 2013 that sold the crypto currency to users who wanted to buy illegal drugs on the site. After receiving orders, he filled them through a New York company designed to enable customers to exchange cash for Bitcoins anonymously, the U.S. alleges.
Shrem served as the New York Bitcoin company's CEO during much of that timeframe and was "fully aware that Silk Road was a drug-trafficking website" and that Faiella was operating an exchange service for Silk Road users, the documents say.
Prosecutors say Shrem still did business with Faiella to maintain a "lucrative source" of revenue. He personally processed Faiella's orders, gave him discounts on high-volume transactions, failed to file a single suspicious activity report and even helped Faiella "circumvent" the company's anti-money laundering policies, the documents allege.
Bharara said the investigation remains ongoing.
The value of Bitcoin tumbled in October following the FBI raid of Silk Road, which resulted in the forfeiture of about 29,655 Bitcoins. The action underscored the legal and regulatory concerns that continue to dog Bitcoin even as its value has surged over the past two years.