U.S. Airlines Took Home $2.6B in Baggage Fees in 2010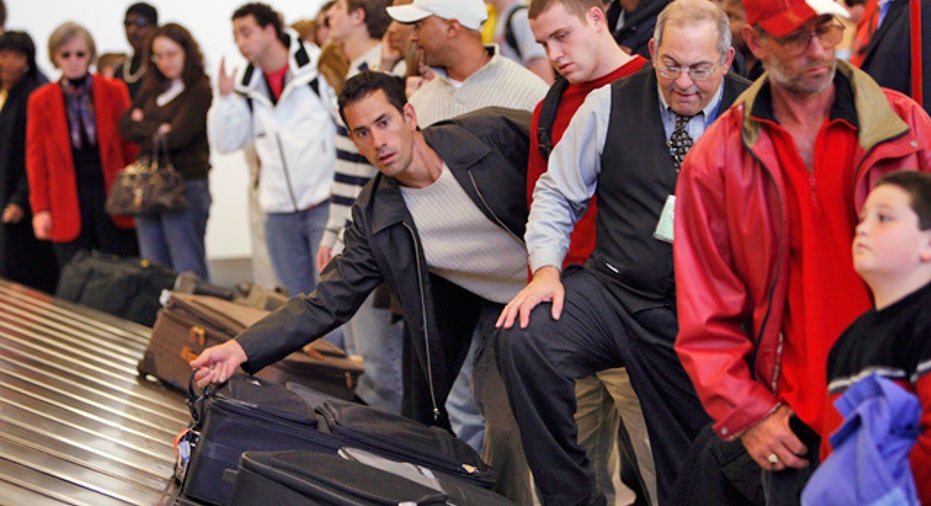 The 20 largest US airline carriers have collected a whopping $2.6 billion in baggage fees in 2010 so far, according to statistics out Monday from the Bureau of Transportation.
The figure represents a 23 percent from the same time last year and is more than five times 2007's year end total fees of $464.3 million.
Delta Air Lines led all carriers, having made $733.2 million in baggage fees year-to-date. In all of 2009, Delta collected $481.7 million.
American Airlines and US Airways were next, with $431.8 million and $388.1 million, respectively.
Continental ($258.1) and United Airlines ($239.8 million), which will soon combine their operations as part of their merger, rounded out the top five.
Airlines made out like bandits when it came to cancellation and change fees as well, collecting more than $2.3 billion so far in 2010.
American Airlines and Delta Air Lines led the pack, with $449.9 million and $406.0 million in fees, respectively.