U.S. Airlines Sue EU Over Cap-And-Trade Scheme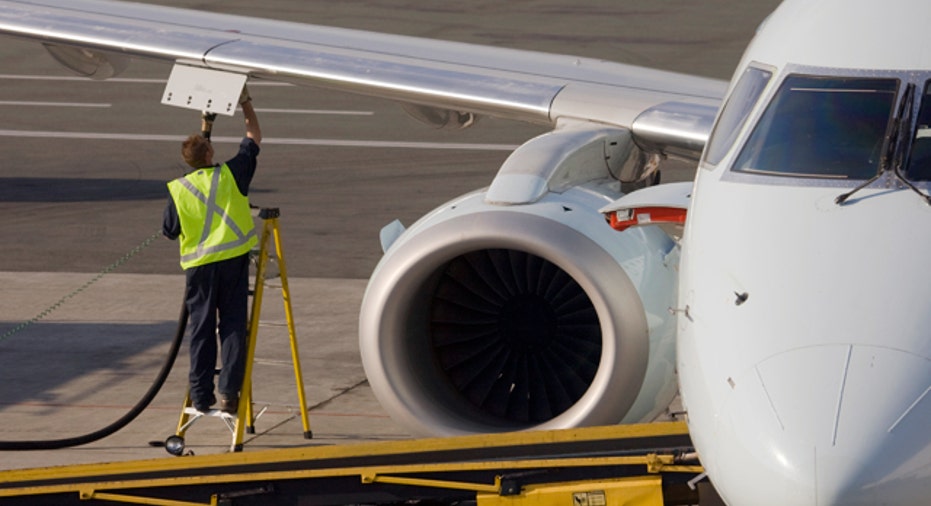 A group representing U.S. airlines is reportedly suing the European Union for allegedly violating international law by imposing emissions caps on non-European carriers.
Filed by the Air Transport Association of America [ATA], which represents carriers such as United Continental (NYSE:UAL) and American Airlines (NYSE:AMR), the suit alleges the EU cannot impose its rules on flights from outside the region, according to a report by the Associated Press.
A ruling by the European Court of Justice in Luxembourg is expected before the start of 2012, but the EU has expressed confidence that the court will side in its favor, claiming the cap-and-trade plan is consistent with international law, the report said.
Starting in January, the EU plans to include all airlines flying to and from the continent in its cap-and-trade deal, which is intended to eventually make airlines pay for their own emissions, thus encouraging carriers to reduce greenhouse gases by adopting cleaner fuels or mediating oil consumption.
Under the deal, each carrier will be allocated permits to emit a set amount or carbon dioxide, with the ability to buy extra credits if they exceed that limits or sell credits if they emit fewer.
While the scheme will cover thousands of carriers, only 50 major airlines are responsible for about 70% of emissions. Air travel is responsible for about 3% of greenhouse gases and the industry has made a pledge to reach carbon neutral growth by 2020.
In March, the EU set the 2012 cap at 212.9 million tons of carbon dioxide, about 3% less than the annual average emitted by airlines in 2004 through 2006. The cap will be reduced in 2013 by another 2% of that three-year average and will stay put for about seven years.
The EU has said the impact on ticket prices will be minimal.
While the law allows the EU to grant exceptions to foreign airlines if their nations implement equivalent measures to reduce their carbon footprint, China has already threatened to review its contracts for the purchase of Airbus if the caps are applied to its  nations carriers, according to the Associated Press.
Russia, on the other hand, is working with the continent to institute similar measures in an effort to combat emissions and be granted pardon from the cap-and-trade scheme, the report said.