Twelve Financial Tips to Keep in Mind for 2012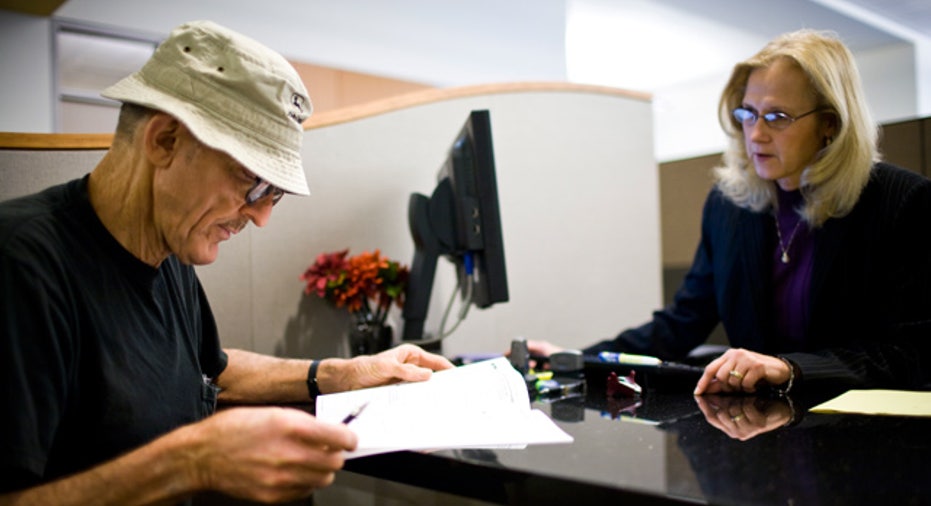 Before you cook the turkey or wrap the presents, think about your financial fitness in the new year.
Prepared or not, the market follows its own rules and logic. Here are 12 investing, banking, mortgage and credit card tips that offer some insight on what to do now to start 2012 off on the right foot.
Trust History, This Time is Not Different
Every period of economic expansion and contraction has a different story, but people react to them in similar fashion: mostly irrational with a touch of shortsightedness.
Whether it's a bull market or a bear market, it will eventually end.
"Trust the concept of a regression to the mean," says Robert Fragrasso, CFP, chairman and chief executive officer of Fragasso Financial Advisors in Pittsburgh. "An investor should maintain discipline -- total asset allocation discipline -- and continue to invest discretionary money into their portfolios."
In other words, keep funneling money into an individual retirement account, or IRA, or 401(k) or taxable investment account, and stick to your investment plan regardless of what the market is doing.
"Trust the fact that this time is not different; it just comes packaged differently. And take advantage of it. People say, 'Boy, I wish I had $1 million to invest back then when it was low.' Well, you had what you had; did you invest it?" Fragasso says.-- Sheyna Steiner
Bargain With Your Banker
Many bank customers feel so strongly about the value of free checking they're willing to walk if their bank introduces new checking fees. In fact, a Bankrate survey conducted as part of the Financial Security Index in March revealed 64% of bank customers would switch banks to avoid fees.
But before you walk out the door and spend the time and effort it takes to move your account to a new bank, it might be worth taking a minute to talk to your banker about how you can avoid checking account fees, says Ray Soifer, a banking industry analyst and consultant based in Green Valley, Ariz.
"Many banks will be willing to give free checking if you maintain other accounts with them and/or if you use direct deposit checks or pension checks," says Soifer.
Switching to a checking account with fewer features may also be a way to save on fees at your existing financial institution.
"Particularly in this pricing environment, make sure you really need the services you're paying the fee for," says Soifer.-- Claes Bell
Buying a Home? Be on Top of Your Game
Numerous home purchases fail at the last minute because of mortgage-related delays. This is especially true for deals involving foreclosures and short sales.
A delay in closing your mortgage could not only kill your deal but also cost you your security deposit. That's why it's important to submit the documents requested by your lender as soon as humanly possible and frequently check with your lender to see how the process is going to avoid last-minute surprises.
Keep copies of the documents submitted to the lender, and have those ready to go in case any of the paperwork gets lost in the process, says Michael Becker, a mortgage banker with WCS Funding Group in Lutherville, Md.
"It's a good idea to scan your info and save it on a flash drive in case they ask for it again," he says.-- Polyana Da Costa
Don't Put Your Credit Card on Ice
If you have frozen your credit card in a block of ice to control your spending, you might want to pull out a hair dryer. Your lender will tag a credit card as inactive or close the account altogether if it remains dormant for too long, says Rod Griffin, director of public education at Experian. While that means you won't be a spendthrift, it also won't help boost your credit score. It may even hurt it.
Inactive credit cards don't contribute recent payment activity, which makes up the largest part of most credit scores.
"If you have an account, you need to use it to demonstrate that you can use the account well," says Griffin.
And if the account is closed, you won't get the benefit from the age of the credit card, which is another component that lifts credit scores, says Sarah Davies, senior vice president of analytics, product management and research at VantageScore Solutions.
Instead of hiding the credit card in a drawer, try practicing a little discipline. Use the card for one purpose only every month, such as gas, groceries or other necessities, and set up automatic payments to pay off the balance in full from your checking account. That way, you get points from the age of the card and your good payment history, and you also learn financial restraint.--Janna Herron
Think Dividends
The stock market is, by nature, somewhat capricious. But if a portion of your portfolio contains dividend-paying investments, you can expect that at least a portion of your returns will be more predictable than the day-to-day value of your stocks.
"Capital growth is not where it's going to be. We're only expecting 2% (gross domestic product) growth this year, and I don't see that changing over the next few years. Dividend income is where you have to focus," says Julie Murphy Casserly, CFP, founder and president of JMC Wealth Management in Chicago.
Dividend income is not insignificant. According to Standard & Poor's, dividends made up 42.54% of the annualized total return of the S&P 500 index from January 1926 through September 2011.
Standard & Poor's tracks companies on their S&P 500 that have increased dividends every year for 25 years. Known as the S&P 500 Dividend Aristocrats index, it's comprised of large-cap, blue-chip companies. The value of the stocks may fluctuate, but the dividend yields will likely continue.
"Global concerns and political nonsense aren't going away anytime soon, so grab as much yield as you can," says Robert Laura, president of Synergos Financial Group in Howell, Mich.
"Investors should buy companies that they like, use often and would recommend to others -- that pay a dividend above 2% since this is what the 10-year Treasury is basically paying," he says.
The dividend yield of the S&P 500 Dividend Aristocrats index is 2.82%.-- Sheyna Steiner
Keep an Eye on New Banking Fees
Banks have been making headlines nationwide by introducing a variety of new checking and debit card fees.
The best way to make sure you don't end up paying new banking fees without knowing it is keeping a close eye on your monthly statements, says Soifer.
Any fees deducted by your bank will show up there in black and white, and the same envelope that carries your monthly statement may also carry a key tool for tracking your banking fees: a fee disclosure.
Federal regulations require banks to send out new fee disclosures to customers ahead of fee hikes, so if you find a fee disclosure tucked away in a letter from your bank, you can be pretty sure you'll find higher fees than you're used to inside.
"Make sure you read those statement stuffers carefully," says Soifer. "Many of us have thrown out those in the past because they look like ads, but, in fact, that's where the fee disclosures are."
If you think you missed out on your latest fee schedule, you can always look it up online or go into a branch and request a schedule, which banks are required to make available to customers upon request, says Viveca Ware, senior vice president of regulatory policy for the Independent Community Bankers of America.-- Claes Bell
Protect Credit Before a Mortgage Refi
In this tight lending environment, good credit is golden. You'll need good credit to refinance with the best interest rate.
Don't forget to pay your credit card bill in the months prior to applying for a mortgage refinance. If a creditor reports to the credit bureaus you were 30 days late on a payment, this may hurt your rate or even your ability to get a loan these days.
"The lender is going to pull your credit when you apply and prior to closing," says Rob Nunziata of FBC Mortgage in Orlando, Fla.
And before you apply for a mortgage, check your credit history to make sure there are no errors or any credit issues you need to resolve. After you submit your application and begin the loan process, don't make any moves that could impact your credit scores such as opening new credit lines.--Polyana Da Costa
Check Your Credit Report Yearly
First, pull your credit reports from each of the three major credit reporting agencies -- Experian, TransUnion and Equifax -- at AnnualCreditReport.com for free. Every consumer is entitled to a free report from each bureau every 12 months under federal law.
Check each report carefully for any errors. In a 2004 study by the consumer advocate U.S. Public Interest Research Group, almost 4 in 5 credit reports contained some kind of mistake. If you find a mistake or incomplete or outdated information, contact the agency by phone, in writing or online to file a dispute. The dispute must be based on a report that is no older than 90 days. The agency then will contact the creditor to investigate. You should get results from the investigation within 45 days.
If you want to keep an eye on your report more frequently than once a year, consider checking your free credit report on a rotating basis. Pull your Experian report in January, then get your Equifax report in May and then request your TransUnion report in September.-- Janna Herron
Take Advantage of All Asset Classes
At any given time some asset classes will do better than others. Performance may ebb and flow with the business cycle, or specific asset classes may outperform others due to regulations or innovations in their realm or any combination of variables.
For instance, according to Casserly, one broad trend investors should be aware of is that tangible and intangible assets work in opposing cycles.
"From 1982 to 2000, intangibles, like stocks, did great. Now tangibles are doing well, so clients should look at things that are more like alternative investments, for instance nontraded real estate investment trusts or other alternatives depending on risk tolerance," she says.
Including alternative investments such as commodities, precious metals, REITs or even currencies can be a great way to diversify your portfolio with investments that offer returns uncorrelated to the stock market.
No one can accurately predict when commodities or precious metals will do well or when the stock market will go down, so investing in many different asset classes eases uncertainty and cushions losses from stock market downturns.
Plus, by owning a little bit of everything, investors are spared the expense and futility of chasing after the hot asset classes after they've already become expensive.-- Sheyna Steiner
Shop Around for Free Checking
Free checking isn't as common as it used to be. According to Bankrate's 2011 Checking Survey, just 45% of noninterest checking accounts are free of monthly charges, down from 65% in 2010.
Despite those ominous numbers, there are still a lot of financial institutions, including many online banks, community banks and credit unions, that plan to offer free checking for the foreseeable future.
"It may be that a small bank or a credit union may offer you better terms than one of the big national banks, and many customers don't need the services of a big national bank," Soifer says.
While those types of smaller institutions may not have the same reach in terms of branches and ATMs, not all consumers use those features enough to justify paying a monthly fee for checking.
So if paying monthly fees for having a checking account or debit card leaves you fuming, it may pay to shop around and take your business elsewhere.
"For the one-time inconvenience of switching, you may save a considerable amount in fees," Soifer says.
One caveat: Make sure all the institutions you're considering are insured by the Federal Deposit Insurance Corp., or, in the case of credit unions, the National Credit Union Administration. That way, whether you choose to go online or keep it local, you'll have the same $250,000 in deposit insurance you had at your old bank.-- Claes Bell
Home Sellers: Be Realistic or Wait Out
You have invested time, effort and money into your house, but chances are your property is not worth as much as it was a few years ago. Accept that. If you have a choice, don't sell your house now.
But if you have to sell, consult with your agent or order an appraisal to get an idea of an asking price. Many real estate agents say their clients get offended when they suggest a listing price that is much lower than the homeowner expected. Don't be offended. It's better to face reality than to let it sit on the market for sale for months or years because the property is overpriced.
Even if you find a buyer willing to pay what you're asking for, if the house doesn't appraise accordingly, the deal will likely fail if the buyer needs to get a mortgage. If you owe more than what your house is worth, try to work out a short sale with your lender, says Ron Peltier, chairman and chief executive officer of HomeServices of America in Minneapolis . It can be a lengthy process, but lenders have become more willing and efficient in processing short sales.
"Lenders have become much more open to short sales these days," he says.-- Polyana Da Costa
Credit Cards: Balance the Utilization Rate
A big contributor to your credit score is your credit utilization rate, which takes into account the amount you owe compared to how much credit you have available.
For instance, say you have three credit cards that combined have a limit of $1,000. On those three, you have charged a total of $800. Your utilization rate is 80%, meaning you have used 80% of your available credit. That's high and will hurt your credit score, because research has shown consumers with higher utilization rates are more likely to miss paying their bills.
So what's the optimum utilization rate? FICO, the developer of the most widely used credit score, doesn't give guidance, but says lower is generally better. Oddly enough, there is a point that is too low, according to John Ulzheimer, president of consumer education at SmartCredit.com.
"You earn more points if you have a 1% utilization level versus a zero percent utilization," he says. And here's an unexpected kicker.
"And you actually earn more points if you are (more than) 100% utilized than if you are exactly 100%," he says. "They are both terrible, but the (more than) 100% is the lesser of two evils."-- Janna Herron