Trump Will Fire Up Military Stocks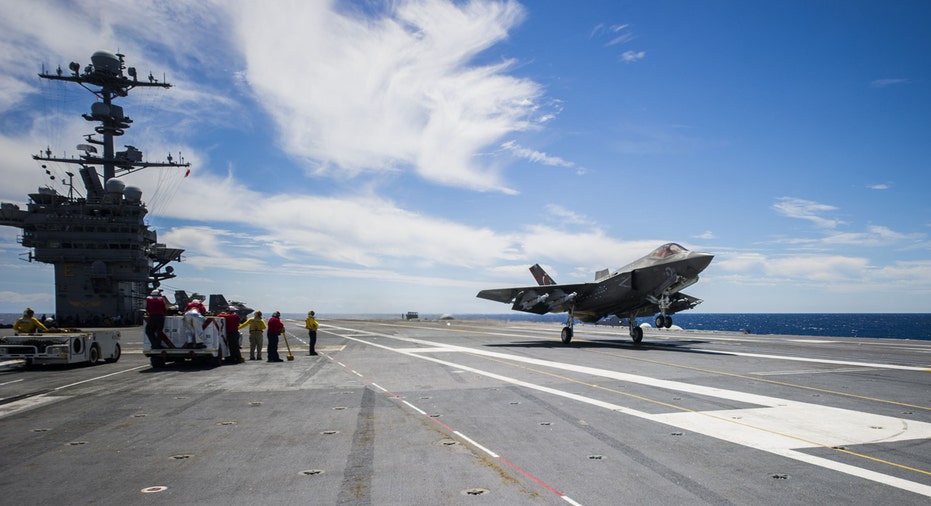 Donald Trump is seen as the hawk of the 2016 presidential campaign, promising to expand America's military and increase defense spending. As a result, a Trump presidency should be a welcome sign for the companies that supply the U.S. military with weaponry, technology and more, analysts say.
The U.S. trails other nations that spend more on the military, based on a percentage of national economic activity. Under President Barack Obama, America's defense budget equates to about 3% of GDP. By comparison, Saudi Arabia (14%), Israel (5%) and Russia (5%) spend more, while South Korea (3%) is keeping pace with the U.S. On the campaign trail, Trump has said he would lift spending and increase the size of the military to prior levels.
The Republican nominee plans to ask Congress to scrap the budget cuts mandated by sequestration, which took effect in 2013. The real-estate mogul also intends to have an active Army of 540,000 troops, among other gains in personnel, and invest in missile defense systems. The numbers were presented during a September speech focusing on national security policies.
CFRA Research analyst Jim Corridore said Trump would likely pursue more investments in surveillance, but his primary focus will be military firepower. That means contractors building armored vehicles, tanks, ships and aircraft would fare better if Trump wins.
"Under a Trump administration, we see the more traditional heavy-equipment defense companies benefiting," Corridore wrote in a July report originally produced by S&P Global Market Intelligence, which CFRA recently acquired.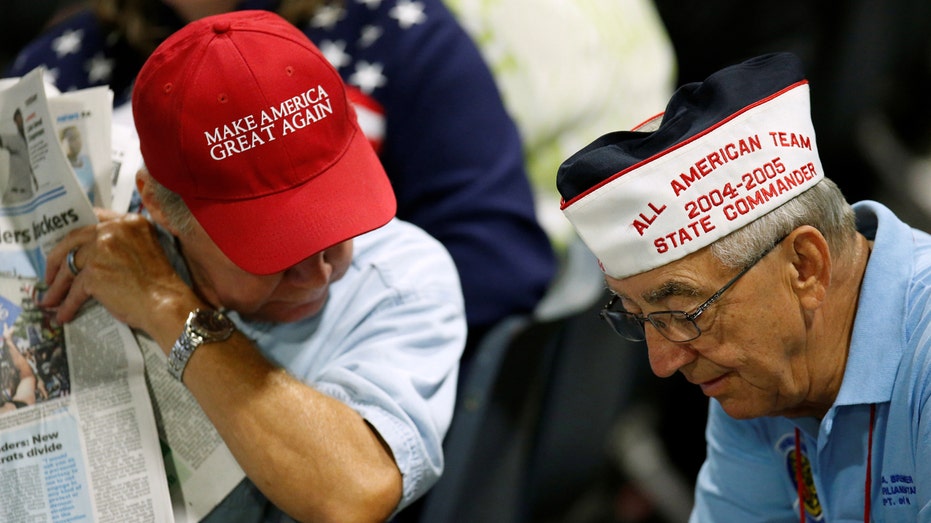 One company that stands to benefit is the largest military supplier in the world, Lockheed Martin (NYSE:LMT), which booked sales of $46 billion in 2015. CFRA noted that Lockheed Martin, the primary contractor working on the F-35 fighter jet, managed to limit the damage from budget cuts. The company posted higher earnings over the last five years despite lower revenue.
Northrup Grumman (NYSE:NOC), the third-largest defense contractor worldwide, would also see more contract opportunities with Trump in the White House.
Trump could lead to a windfall for shipbuilders including General Dynamics (NYSE:GD) and Huntington Ingalls Industries (NYSE:HII), given his pledge to oversee an expansion of the Navy's fleet, according to a report from Capital Alpha Partners cited by the Washington Examiner.
Capital Alpha Partners, a D.C.-based research firm, also mentioned security consultant Booz Allen (NYSE:BAH) and CACI, an IT and intelligence contractor, as potential beneficiaries from a broad-based increase in the U.S. military's budget.
Ticker
Security
Last
Change
Change %
LMT
LOCKHEED MARTIN CORP.
469.10
+10.02
+2.18%
NOC
NORTHROP GRUMMAN CORP.
448.96
+8.32
+1.89%
GD
GENERAL DYNAMICS CORP.
232.35
+0.81
+0.35%
HII
HUNTINGTON INGALLS INDUSTRIES INC.
221.95
+4.93
+2.27%
BAH
BOOZ ALLEN HAMILTON
96.22
-0.62
-0.64%
Trump is calling for allies to commit more funding for military services, particularly those provided by the U.S. The move would perhaps offset some of the growth in America's defense budget under a Trump administration. Just five of NATO's 28 members currently follow the alliance's guidelines for military spending at 2% of GDP.
International firms that might be better off with Trump winning the Nov. 8 election include Germany's Rheinmetall and Israel-based Elbit Systems (NASDAQ:ESLT).
CFRA noted that Hillary Clinton, the Democratic nominee, is also seen as "quite hawkish." Her primary focus would likely be on different areas of defense, such as drones, surveillance and intelligence.
Still, Clinton's pursuit of other domestic programs would mean overall defense spending is unlikely to increase significantly, CFRA surmised.