Travelers to U.S. May Face Credit Card Compatibility Hurdles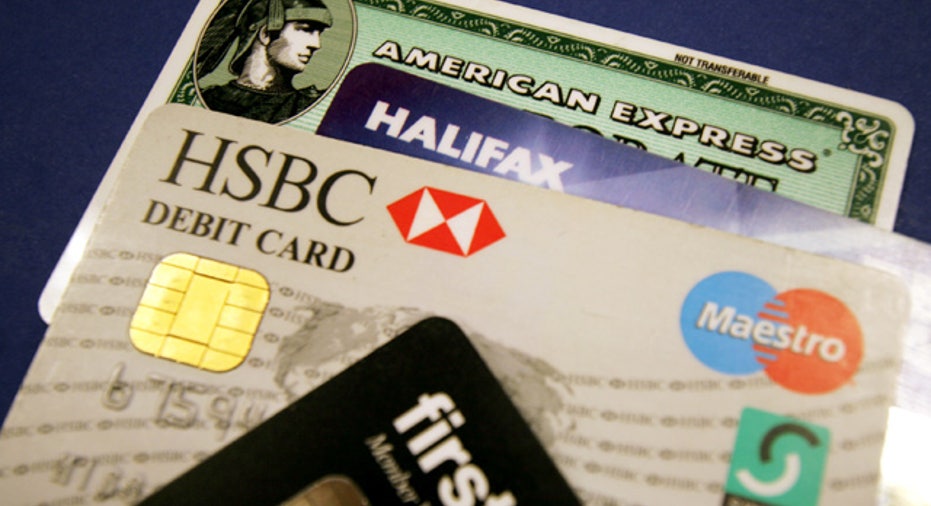 While American credit card issuers are taking baby steps toward using the chip-and-PIN technology that's largely replaced magnetic stripe credit cards in Europe, they're likely not moving fast enough to prevent Europeans from facing major challenges when using their credit cards in the United States.
At issue is the technology used to process credit cards. Unlike in the U.S., where information is stored on a magnetic stripe, European cards rely on chip-and-pin technology, in which the data is stored on a computer chip, and users punch in a personal identification number at each transaction. The technology is also known as EMV, which stands for Europay, MasterCard and Visa -- the developers of the technology's standards. One of the benefits of chip-and-PIN technology is that it has additional layers of security and is less susceptible to fraud.
In recent years, Americantravelers using credit cards in Euriope have had increasing difficulties, with vendors requiring a PIN or automated machines refusing to accept cards with magnetic stripes. Europeans haven't had the same types of difficulties because chip-and-PIN cards have a magnetic stripe that can be read by U.S. credit card processors. However, the European Payments Council (EPC),the decision-making body of the European banking industry, is looking to change that.
Concerns about fraud"Up until now, EMV-compliant cards issued in Europe continue to carry the magnetic stripe currently important for access to terminals," says Gerard Hartsink, the chairman of the EPC, and Ugo Bechis, the chairman of the EPC Cards Working Group, in a joint statement. "The U.S. cards market continues to rely on magnetic stripe technology, which allows fraudsters to 'skim' data stored on the magnetic stripe," Hartsink and Bechis add. In order to prevent fraud from creeping into Europe as a result, the EPC is recommending that European merchants be allowed to refuse magnetic stripe cards and European card issuers give out cards that don't contain a magnetic stripe at all.
If that should happen, "international travelers coming into the U.S. might start to experience problems with their current card not having a magnetic stripe, and there not being an acceptance infrastructure in the U.S. to accept the chip," says Randy Vanderhoof,executive director of the Smart Card Alliance. The Princeton Junction, N.J.-based organization is working to promote widespread adoption of smart card technology.
Losing the ability to pay by credit isn't just a matter of convenience, says Sue Norrington-Davies, managing director of the tourism siteDiscoverNewEngland.org. "We've had experiences where people come over from other countries to rent a car and you can't rent a car in New England without a credit card in your name," says Norrington-Davies.
Not only would the inability to process European credit cards in America impact travelers, but it could hurt American businesses as well. Retailers are unlikely to upgrade their card-processing infrastructure to accept chip-and-PIN cards unless the cards become prevalent in the U.S. "Merchants could be in the situation where they're going to risk losing some business from international travelers," says Vanderhoof.
Even if a majority of chip-and-PIN cards retain a magnetic strip in the near future, American business owners could still lose customers who are uncomfortable with the higher risk of fraud in the U.S. Withchip-and-PIN technology, Europeans haven't had to hand their credit cards over to merchants for processing, points out Norrington-Davies, who is from the UK.In much of Europe, the standard in restaurants is to pay at the table via mobile card readers. Many Europeans now feel skittish when a waiter takes a credit card to the back of a restaurant, and there's a mental adjustment that Europeans must make when using a credit card in the U.S. "Europeans don't like the fact that their card is taken from them. They're not used to it," she says.
Change slowly comingThe American credit card industry has been slow to embrace chip-and-PIN technology for a number of reasons. "There's no central authority to lead the market in a specific direction like there has been in other parts of the world," says Vanderhoof. Also, U.S. merchants would bear hefty costs in order to buy new terminals to accept chip-and-PIN cards.
While widespread U.S. adoption is likely years away, there have been some steps made recently toward an American chip-and-PIN market. In April, Chase Card Services announced it would issue a chip-and-PIN card in June to users of its JP Morgan Palladium credit card, which is targeted toward customers who travel abroad frequently. The company also said it would unveil chip-and-PIN cards to other cardholders within the year. Wells Fargo made a similar announcement, introducing its Visa Smart Card, which is being marketed to 15,000 Wells Fargo customers who travel internationally.
"It's a positive sign that banks like JP Morgan Chase and Wells Fargo are going to be effectively testing the waters by issuing EMV cards and processing EMV transactions from their customers on a small scale," says Vanderhoof.  "That will give them the level of comfort and experience that they're going to need before they look at a much broader roll out."
For both European and American travelers, that could mean that financial transactions become not only more seamless but more safe.  "We're at a point now where we're moving into the trial phase of what EMV might look like and how banks might change their infrastructure to support the issuance of those cards and the acceptance of the cards," Vanderhoof says.
More from CreditCards.com: