Travel Deals On Their Way Out?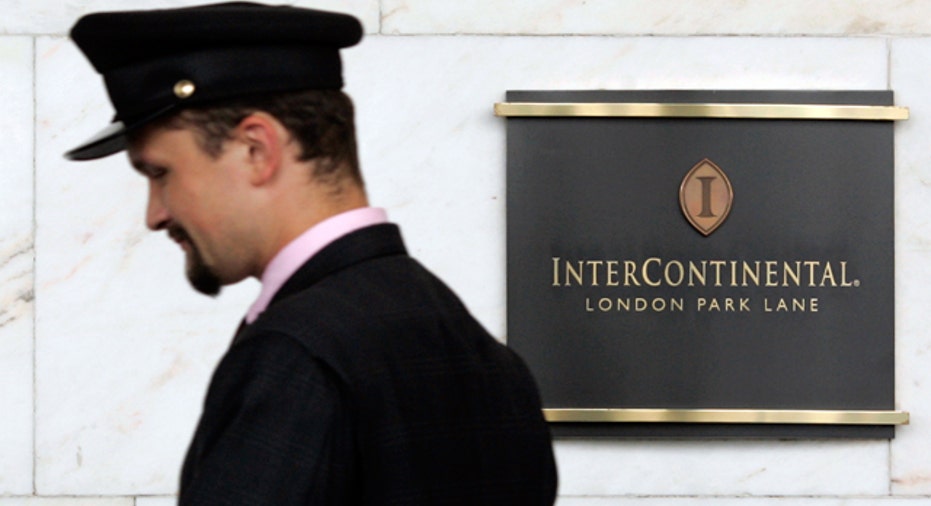 It has been a dismal summer on the economic front, but thanks to a comeback in business travel, the travel and tourism industry is emerging as a bright spot.
Improved occupancy levels and room rates have led to a string of better-than-expected earnings reports from hotel chains over the past few weeks, with Marriott (NYSE:MAR), Wyndham (NYSE:WYN), Hyatt (NYSE:H) and Starwood Hotels & Resorts (NYSE:HOT) all recently posting a quarterly profit that beat expectations.
Analysts in the travel industry are forecasting continued growth buoyed by a much-improved business travel segment. These positive numbers are good news for Wall Street, but leisure travelers should be warned: those massive deals youve enjoyed over the past few years are on their way out of style.
Everyone wants a deal, and we as an industry have trained our customer to not come to us to look for a room, but to go to a third party," said Jan Freitag, senior vice president of global development for STR, a travel data and research firm. "Its been tough to tell people to raise rates because theres always someone who has a better rate and a better deal.
Freitag pointed out that on the hotel front, occupancy levels recovered from the recession quickly, while room rates were slow to bounce back. Now that business travel is on the rise, its leading the industrys rebound after a dismal two years of corporate travel-budget cutbacks.
Travel experts say that the industry is accustomed to cyclical variations in business travel, but because this recession started with a financial crisis in the corporate sector, its impact was more profound than usual.
This wasnt factory orders slowing down and wasnt the bread and butter of industry going through a cycle, it was a financial sector crisis that hit the business sector and affected business travel in a dramatic way, said Tim Hart, executive vice president of business intelligence at TravelClick, a New York-based company that tracks hotel reservation data. Because that segment fell so fast and so hard, it has had more ground to make up.
According to TravelClicks July 2011 Hospitality Review, hotels in North America have seen a 7% increase in occupancy levels for advance bookings from the transient business travel segment (business travelers who havent locked in group rates), compared to a leisure travel occupancy increase of just 3.6%.
While group travel rates will continue to be sluggish since theyre negotiated well in advance, the amount of group travel is set to increase.
We are absolutely suggesting that the number of group travelers is going to increase, and that the number of transient travelers is going to increase, so room demand is going to be up and occupancy levels are going to be up; the question is, whats going to happen with rates? said Freitag.
The increased demand coupled with much slower growth in hotel room supply, should lead to a slow, but steady increase in room ratesmeaning pricing, across the board, is poised to go up.
According to STR research's June 2011 report, the number of rooms available grew just 0.8% year-to-date, and supply will remain constant, as new hotel construction came to a grinding halt during the recession. Average daily rates have only grown just 3.3% year-to-date, meaning there is room for substantial rate increases.
Leisure travel, for its part, remained fairly steady throughout the recession. In an interview with FOX Business anchor Liz Claman, Expedia CEO Dara Khosrowshahi noted the resilience of the leisure travel segment.
The leisure traveler, weve found they mightve put off buying a car, but they didnt put off going on vacation, so the leisure travelers actually through the recession have been pretty stable, Khosrowshahi said.
All signs point to continued stability in the leisure travel business.
We are expecting in 2011 to set a new record in terms of the number of leisure trips taken--Americans place a higher priority on travel than on other items, said David Sheatsley, director of market research for the US Travel Association (USTA). Even though gas prices increased and there are still some concerns about the economy, Americans are still travelling; they may be taking fewer trips or shorter trips, but theyre still out there travelling.
The USTAs Travel Sentiment Index, which measures leisure traveler sentiment, slipped a little in the second quarter of this year, but has been consistently upbeat since the first quarter of 2009. Sheatsley, said he expects sentiment to rebound substantially in the forthcoming third-quarter report.
I think it really was the shock of the high gas prices and that outlook maybe getting to $5 a gallon that caused a knee-jerk reaction; since gas prices have gone down and stabilized, well see a comeback in sentiment, Sheatsley said.
So with steady, incremental growth from the leisure side, business travel ramping up, and group rates on deck to see the next big rebound, the industry hopes consumers will soon spend a little more on lodging for that next vacation.