Traces of Monsanto's Roundup ingredient found in Ben & Jerry's ice cream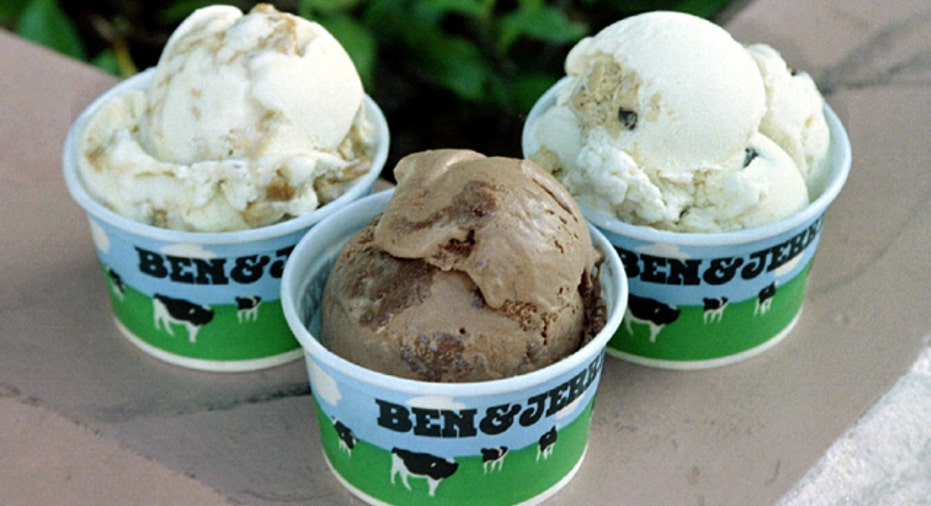 Updated  on July 26 at 5:00pm
The Organic Consumers Association announced Tuesday that it found traces of glyphosate—a controversial herbicide found in Monsanto's (NYSE:MON) Roundup—in 10 of 11 samples of Ben & Jerry's ice cream, which was first reported by The New York Times.
The levels, however, are far below the ceiling set by the Environmental Protection Agency. But the news comes as a surprise to many consumers since the company has been marketing itself as non-GMO since 2014.
Though, according to Ben & Jerry's website, they based their non-GMO standard on the "mandatory declaration requirements of European regulations and the GMO labeling law passed in [their] home state of Vermont," which allows their dairy and egg suppliers to use conventional animal feeds that contain GMO grains.
Rob Michalak, global director of social mission at Ben & Jerry's, told The New York Times, that while they are working to ensure all ingredients in its supply chain come from sources that do not include any GMOs, none of its plant-based ingredients come from any GMO crops, such as corn or soy. Additionally, the company is trying to figure out a more cost-effective way for dairy farms that supply its milk to use non-GMO feed.
"We're working to transition away from GMO, as far away as we can get," Michalak told The New York Times. "But then these tests come along, and we need to better understand where the glyphosate they're finding is coming from. Maybe it's from something that's not even in our supply chain, and so we're missing it."
While the levels of glyphosate were well below the legal limit set by the Environmental Protection Agency, the Organic Consumers Association (OCA) argues that any presence of the pesticide product is misleading to the consumer.
"It's time for Ben & Jerry's to announce it will immediately begin transitioning to 100 percent organic. Otherwise conscious consumers have no choice but to launch a national and, if necessary, international protest campaign and boycott," the OCA said in a post on its website.
Additionally, the OCA says reports published by Regeneration Vermont reveal that Ben & Jerry's suppliers—and Vermont and U.S. (non-organic) dairy farmers in general, "have gone backwards, rather than forward over the past 15 years in terms of environment sustainability, food safety, and nutrition and greenhouse gas pollution." The organization has also called on the company to stop labeling its ice cream as "natural."
GMOs, specifically glyphosate, have been a hot-button issue for consumers in recent years. In 2015, the World Health Organization classified glyphosate as a "probable carcinogen" and last month, California became the first state to require Roundup—because its main ingredient is glyphosate—to come with a label warning that it's known to cause cancer.
However, Monsanto, the maker of Roundup, has hard-fought any criticisms regarding the herbicide.
"Hundreds of scientific studies over 40 years have determined that glyphosate is safe for use, and no regulatory agency in the world has concluded that glyphosate is carcinogenic. IARC's flawed classification is the sole outlier," Monsanto's vice president of strategy, Scott Partridge, told FOX Business.
Additionally, a Ben & Jerry's spokesperson fired back and told FOX Business that while they're aware of the recent New York Times article, they have not yet seen the results, but they can confirm that "all Ben & Jerry's products are safe to consume."
"Even if the reported results are accurate, as the laboratory that conducted the test stated, a person would have to conume 145,000 eight-ounce servings PER DAY to reach the limit set by the U.S. Environmental Protection Agency (EPA)," a Ben & Jerry's spokesperson said.