Tourre's Request for New Trial Denied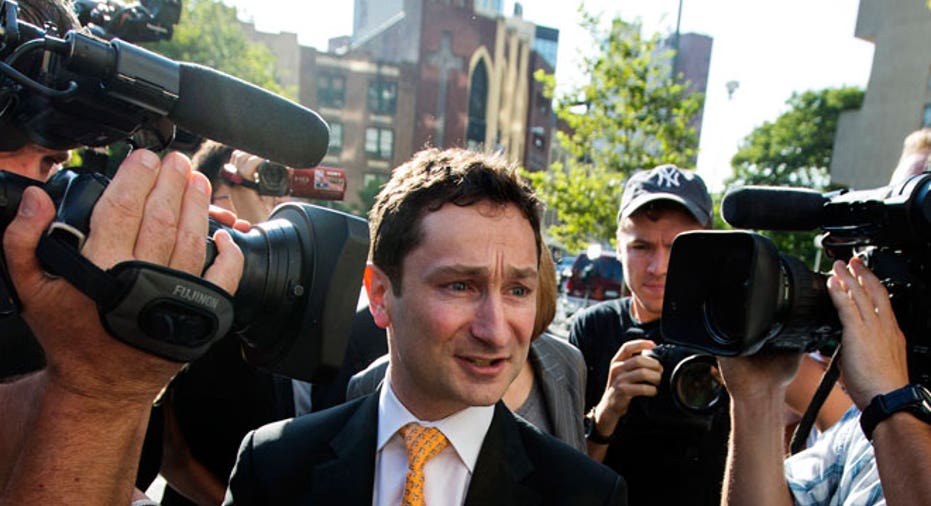 Former Goldman Sachs (NYSE:GS) bond salesman Fabrice Tourre's request for a new trial was denied on Tuesday by a federal judge in New York.
Tourre, who famously dubbed himself "Fabulous Fab" in a damaging e-mail uncovered by investigators, was convicted by a jury last year in a civil trial on charges he lied to investors about a complex investment product he helped create and market for Goldman Sachs.
U.S. District Judge Katherine Forrest issued a ruling Tuesday in which she rejected each of the arguments made by Tourre and his attorneys seeking a new trial.
Tourre was found liable in August on six of seven counts brought by the Securities and Exchange Commission.
A nine-member jury found that Tourre lied to investors while marketing a sophisticated security called a collateralized debt obligation filled with shaky mortgage loans that Tourre knew would likely tumble in value.
Specifically, the SEC claimed that in 2007 Tourre, then a 28-year-old vice president with Goldman, worked with hedge fund guru John Paulson to create an investment product called Abacus 2007 AC-1 loaded with mortgage-backed securities that both Tourre and Paulson expected to decrease in value.
The jury found that Tourre lied to potential investors when he claimed Paulson was betting that the value of Abacus would rise rather than fall when, in fact, Paulson had bet all along that Abacus would collapse in value as the U.S. housing market collapsed.
Investors eventually lost over $1 billion in the Abacus deal, according to the SEC. Paulson was not charged in the case.
Tourre became famous partly due to an e-mail he sent to a former girlfriend in which he not only referred to himself as "Fabulous Fab" but also seemingly made light of his role creating investment products at Goldman that were bound to fail once the U.S. housing market collapsed.