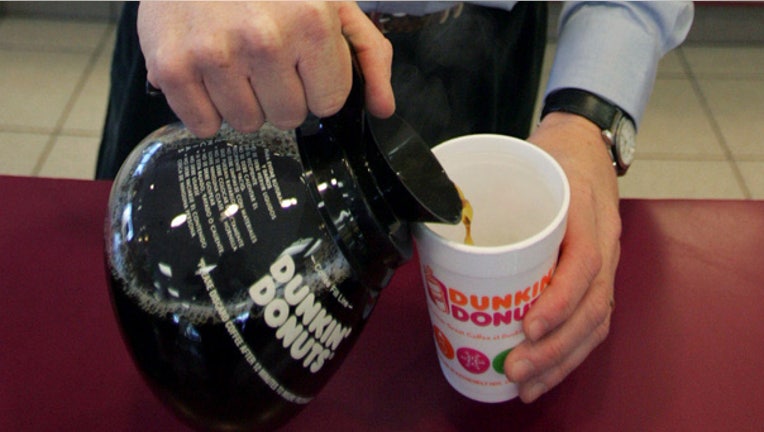 Dunkin Brands (NASDAQ:DNKN) has teamed up with Dallas Cowboys owner Jerry Jones and Hall of Fame quarterback Troy Aikman to build at least 50 donut shops in Texas over the next five years.
The new franchise partners plan to center the new Dunkin' Donuts restaurants in the Dallas/Fort Lee area, the third largest metropolitan area in Texas.
"In traveling around the country on business, I've had the opportunity to enjoy Dunkin' Donuts coffee in many other cities," Troy Aikman, former  Dallas Cowboys quarterback and current FOX Network sports broadcaster, said in a statement. "I'm excited to now be a part of bringing this same outstanding experience to everyone here," he said.
There are currently just 19 Dunkin' Donuts in North Texas, including four locations at Dallas/Fort Worth Airport and a recently opened store in McKinney, Texas. Another is scheduled to open in Southlake in mid-April.
Under the deal, the Jones Family and Aikman will share ownership of the new restaurants and 11 of the 19 existing locations. They'll both be responsible for strategic planning, expansion and marketing.
Dunkin' has been partnering with the Dallas Cowboys since 2009, when it became the official coffee for the team. Its pouring stations are located throughout Cowboys stadium and it advertises on the LED ribbon board and during events.
Of course, Dunkin' is the official coffee provider of many professional sports teams, including the national hockey and football teams in Boston, New York's two football and baseball teams, the Philadelphia Eagles and Washington Capitals.
The latest expansion in Texas is part of its goal to more than double its current footprint of 7,000 restaurants in the U.S. over the next 20 years.