Top 20 Cities for Drunken Driving Offenders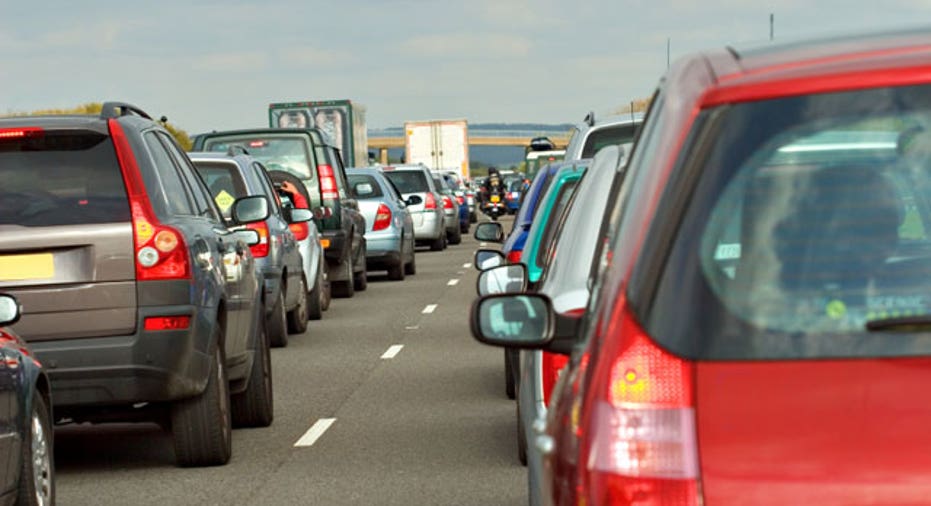 California dreamin' may mean cruising down the highway and partying like a Hollywood celebrity, but if you mix the two, you could face a sobering reality.
Three of the nation's top five locations for big-city DUI citations are in California, according to Insurance.com data on DUI citations in 20 of the nation's largest U.S. cities for Nov. 1, 2010, to Oct. 31, 2011.
The top five cities are:
San Diego
Los Angeles
Indianapolis
Jacksonville, Fla.
San Francisco
However, having a high percentage of DUI offenders does not necessarily mean a city has more boozers than other cities. A city may rank near the top of the DUI citation list for a number of reasons, including a lack of public transportation, or a police force that's good at doings its job - or both.
Peter Moraga, spokesman for the Insurance Information Network of California, speculates that California leads in DUI citations because it's a "car-centric state," and law enforcement officials are "very attuned to the danger of driving under the influence."
The issue is "on their radar constantly, especially during the holidays," Moraga says.
For the nation as a whole in 2009, about one-third of all accident fatalities--or nearly 11,000 people--occurred in crashes that involved a driver with a blood alcohol level of at least 0.08%, according to the National Highway Traffic Safety Administration.
Nationwide, there were 1.4 million DUI arrests in 2010, according to the FBI.
This is the second year in a row San Diego led the list in our study. For 2009-2010, other California cities that made the list included San Jose (second) and Los Angeles and San Francisco (seventh and eighth, respectively). This year, San Jose dropped out of the top five and now sits in seventh place.
Meanwhile, Indianapolis ranked sixth last year, while Jacksonville, Fla., ranked 10th.
Drivers gone wild
One way law enforcement officers track the pattern of DUIs is to monitor hit-and-run accidents between midnight and 3 a.m. Impaired drivers heading home after a night of partying typically cause such accidents, says Officer Mark McCullough, who coordinates DUI checkpoints for the San Diego Police Department's traffic unit.
Part of the problem, McCullough says, is that California has a combination of tourists, visiting business people, military members and young drivers that can make for a hazardous cocktail of factors contributing to higher rates of drunken driving.
Roads are busy, and for people just visiting the state, it's not uncommon that "when you're out of your element, your inhibitions run wild," he says.
San Diego police are able to set up DUI checkpoints thanks to funding from the California Office of Traffic Safety and the University of California, Berkeley.
Receiving a DUI "is probably one of the worst things you can have" on your record, Moraga says. In California, it can remain on your driving record for up to 10 years, which can have a major impact on your auto insurance rates.
In general, once your insurance company sees that you have a DUI on your driving record, you will see an increase in your auto insurance rates. "And it's not just a little hike in your rates; expect your premium amount to increase 30% to 100% or even more," says Penny Gusner, a consumer analyst who covers the auto insurance industry.
You also could have a tough time finding auto insurance in the future, particularly if you rack up multiple DUIs, says Lynne McChristian, Florida's representative for the Insurance Information Institute.
Some insurers only write car insurance policies for preferred motorists with good driving records, she says. For the worst of the worst drivers, each state has its own system for ensuring that auto insurance is available, McChristian says. Those drivers are put into an "assigned risk pool." All auto insurers doing business in the state have to insure a portion of the pool. Rates are generally high.
DUI penalties: it's more than high car insurance rates
Across the nation, jail time and fines are typical punishments for a DUI, and some states impose even harsher penalties. Here are examples of what happens in some states if you're busted for driving while over the 0.08% limit:
In California, your license can be suspended for six months, and you may be required to install an ignition interlock device that prevents you from starting your vehicle if your blood alcohol content is above a certain level.
In Indiana, your license may be suspended for up to two years, and you could receive up to two years of probation.
If you get a DUI in Iowa, you may be required to undergo substance abuse treatment and pay restitution to the victim for damages caused by the incident.
A DUI in New Jersey can mean you have to pay an extra $1,000 a year on your auto insurance for three years.
In New York, if you have a passenger under the age of 16 in your vehicle and you're convicted of DUI, you can face up to a $5,000 fine and four years behind bars.
A DUI conviction in North Carolina can mean having your license revoked for a year, and once it's reinstated, your blood alcohol level must be 0.04% or below, rather than the standard 0.08%.
The original article can be found at Insurance.com:Top 20 cities for drunken driving offenders