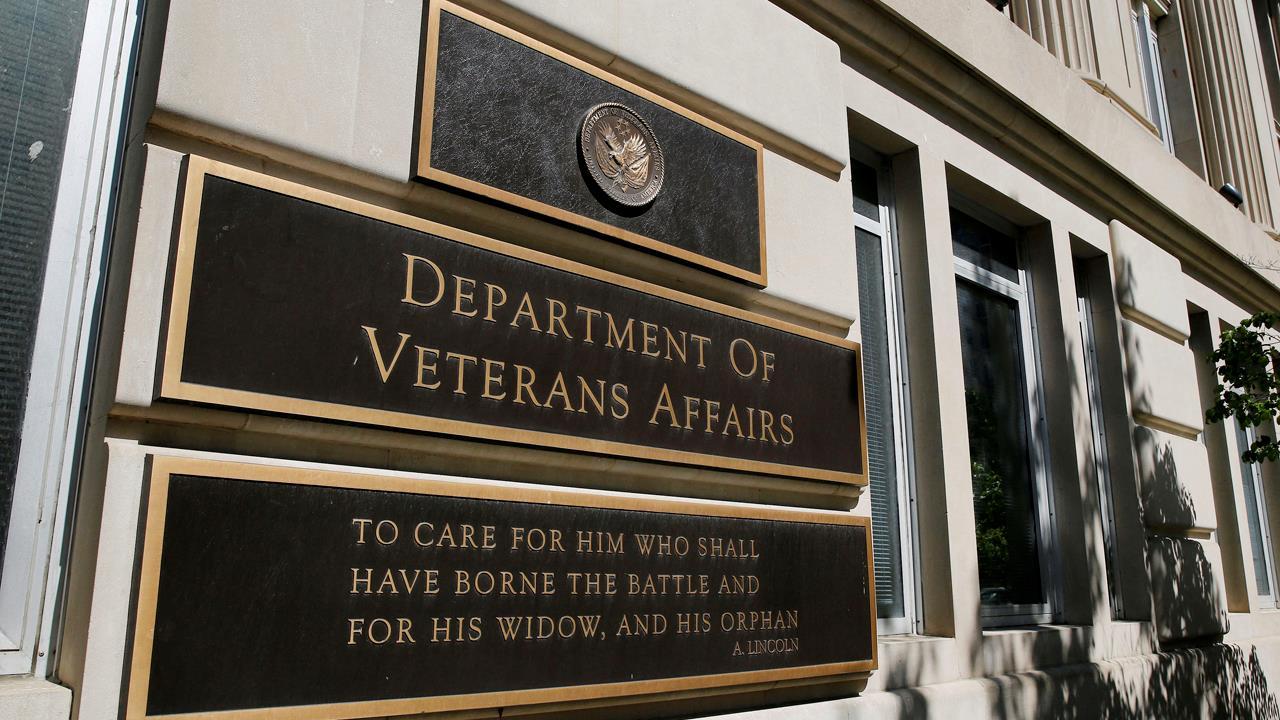 David Shulkin, President Donald Trump's secretary of veterans affairs, joined FOX Business to discuss how the VA, which has come under scrutiny over the years for the way some hospitals have treated veterans, is changing and reforming.
"We have a lot of issues that have spanned decades [that we] have to fix and you're seeing a VA that is transforming and modernizing," he told Maria Bartiromo on "Mornings with Maria."
Last Friday, the VA said employees at Omaha's VA hospital kept an unauthorized secret waiting list for psychotherapy appointments. It delayed treatment for 87 veterans this year.
"This is an example in Omaha where we identified the fact that two employees were not scheduling correctly. We took swift action, disciplinary action. Those employees are no longer with the VA and it's a small segment, but this is our ability to begin to start fixing this and make sure that doesn't happen," Shulkin said.
Meanwhile, the VA teamed up with Johnson & Johnson for a new ad campaign called "No Veteran Left Behind," narrated by actor Tom Hanks that highlighting veteran suicides.
"One of our top clinical priorities it to make sure that we do everything that we can to reduce veteran suicides—20 veterans a day taking their life and that's just something that's unacceptable," said Shulkin.
Alex Gorsky, who is a military veteran and currently the CEO of Johnson & Johnson, also told FOX Business how important it was to get involved.
"Those numbers are jarring and we've got to make sure, frankly, that corporate America is working with organizations like the VA and other things to get the word out because when we work together like this we can make a big difference," Gorsky said.