Tom Brady on Teammates Skipping White House Visit: It's 'Their Choice'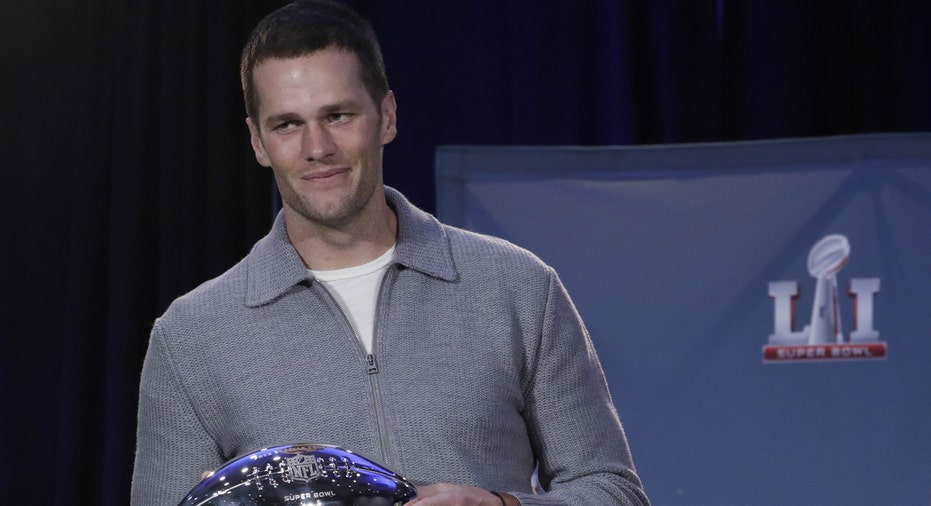 Tom Brady isn't upset with New England Patriots teammates that are opting out of the team's upcoming post-Super Bowl visit to meet President Trump at the White House.
Brady, whose longstanding friendship with Trump has been a source of tabloid fodder since before the 2016 NFL season, noted that he missed the team's trip to meet with President Obama in 2015 for non-political reasons.
"Everybody has their own choice," Brady said Tuesday during an appearance on "Pro Football Talk Live." "There's certain years, like a couple years ago, I wanted to go and didn't get the opportunity based on the schedule — we didn't get told until I think like 10 days before we were going, and at that point I had something I'd been planning for months and couldn't get there."
So far, six Patriots players – LaGarrette Blount, Martellus Bennett, Chris Long, Alan Branch, Devin McCourty and Dont'a Hightower – have said they will skip the traditional trip taken by the winning Super Bowl team to the White House. The players' reasons for not attending have ranged from scheduling conflicts to disapproval of the Trump administration's policies.
While it is fairly common for at least a few players to miss post-championship White House trips, Patriots owner Robert Kraft told FOX Business on Monday that this year it seems to be getting more media attention than usual.
"The facts are, we've had the privilege of going to the White House five times in the last 16 years," Kraft said. "Every time that we go to the White House, there's about a dozen players who don't go. This is the first time there's been any publicity, so you might ask, why is that? And is there an issue that's trying to be drummed up?"
Brady, Kraft and Patriots head coach Bill Belichick all expressed personal admiration for Trump during his presidential campaign – though none of the three officially endorsed his candidacy. Kraft attended Trump's inauguration in January.