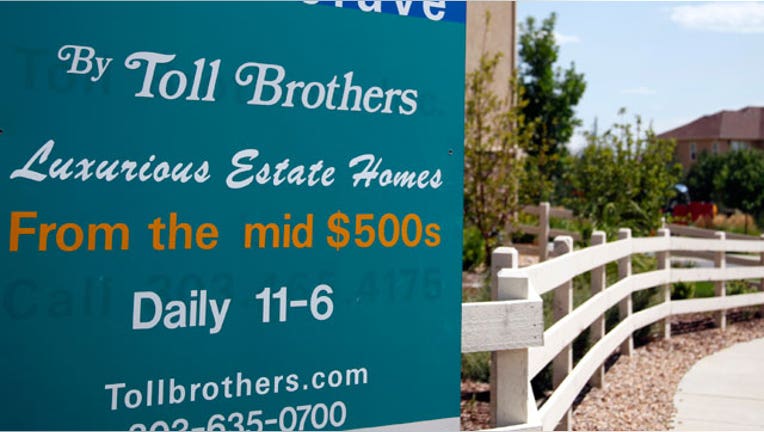 Toll Brothers (NYSE:TOL) swung back to a first-quarter profit amid a recovering housing market, but missed Wall Street's view.
The luxury home builder, the largest in the nation when it comes to single-family homes, reported a $4.4 million profit, or three cents a share, compared to a $2.8 million loss, or two cents a share, a year earlier. The latest period ended Jan. 31 included pretax inventory write-downs of $700,000 versus write-downs of $8.1 million last year.
Revenue climbed 32% to $424.6 million, reflecting broad gains across the nation. Home-building revenue from the North rose 23%, and the mid-Atlantic region posted revenue growth of 31%. The South was up 14%, while the West soared 63%.
Revenue gains offset input costs that were up 27% during the period. Gross margin increased slightly to 23.4% from 23.2% a year earlier.
Analysts projected per-share earnings of 10 cents and revenue of $502 million.
"We are continuing to gain market share and see little competition from local private builders," CEO Douglas C. Yearley Jr. said in a statement. "As the Spring selling season kicks off, we are also enjoying increasing pricing power due to the release of pent-up demand colliding with limited supply in the affluent markets where we operate."
Yearly said contracts were up 49% in units in the first quarter, and contracts for the first three weeks of the second quarter rose 40% compared to the same period a year prior.
Toll Brothers said it delivered 746 units during the first quarter, an increase of 32%. The average price of those homes was $569,000, up from $582,000 in the fourth quarter and $571,000 in the year-earlier period.
The company's backlog during the quarter was $1.86 billion, or 2,796 units. That reflects a 66% rise in dollars and a 57% rise in units year-over-year.
Shares of Toll Brothers were down $1.71, or 4.63%, to $35.19 Wednesday morning.