Tips on Building Your First Resume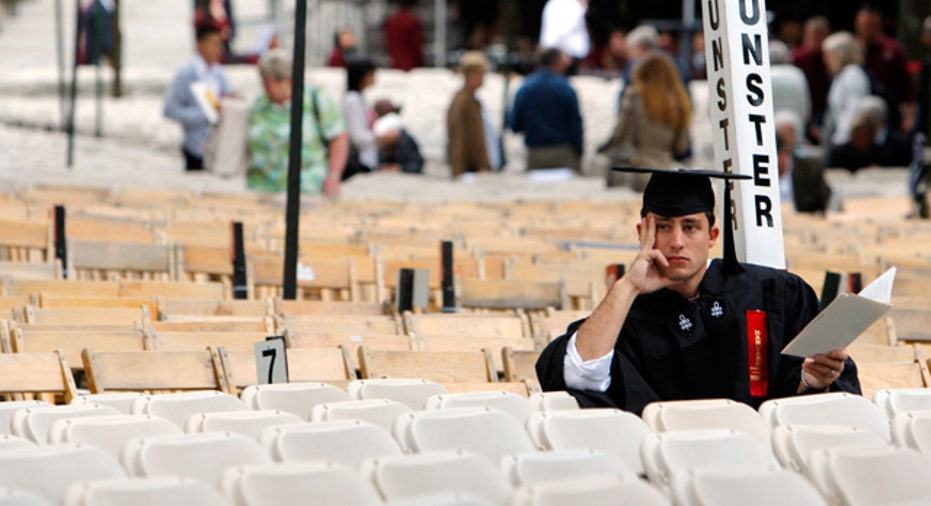 Whether you're a recent college graduate or young professional, a strong resume can open doors for you. Your resume is one of the first things a potential new employer sees, and you've only one chance to make a good first impression.
"This is super important for new grads because you are competing with thousands of people at the exact same time, and there are more graduates than entry level jobs," says Scott Dobroski, community expert at Glassdoor.
And because of the competition, a candidate can't expect a hiring manager to connect the dots to figure out how their resume fits the employer's needs. "The hiring manager will complain all day that even though there's a lot of talent on the market, they can't fill positions and there's a perceived skills gap," says Rosemary Haefner, vice president of human resources for CareerBuilder.com. "It's up to the candidate to explain how you can fill the gap and not to rely on the employer to do this."
Since recruiters spend about 60 seconds on your resume before deciding "yes" or "no", yours needs to tell the story about why your skills fit what an employer needs. Experts provide tips to help make sure yours lands in the "yes" pile.
Tailor each resume to each job application. "Instead of using your boilerplate resume, you need to highlight your experience that fits the experience, skills or culture of company you're looking to work at," says Paul Wolfe, senior vice president of Human Resources at career website Indeed.com. Companies often receive hundreds of resumes for an opening. Those that stand out mirror what the company is looking for by using the same words or phrases as the job description.
Proofread. Proofread. Proofread. "There's nothing worse than seeing a typo or grammar mistake," says Alexa Merschel, U.S. Campus Recruiting Leader at PwC. "If there's carelessness repeated in the resume, your work product may be questioned, as well as your concern for detail that may be necessary for the role." Experts suggest asking a friend, parent or mentor to review your resume for any mistakes.
Only include what's relevant. Every day spent volunteering and all your coursework doesn't belong on your resume, but do include those internships, volunteer activities and coursework that highlight your skillset and show a future employer that you're willing to learn, work well with others and are a self-starter. If you've had any leadership roles in a college organization or were captain on a competitive sports team, for example, include these leadership traits and talk about your ability to lead on your resume.
"Not everything you've learned is applicable, but what is applicable is that you're willing to take on feedback, have critical decision skills and are reflective — these are things people don't always have or talk about so it could be incredible helpful to list volunteer experience and what the key learnings of the experience were," says Haefner.
Include a "Professional Summary". Use this to explain who you are as a professional, what you can do and two to three things that make you unique to that role and company. "What the employer cares about is how you'll solve business problems, even in an entry-level role," says Dobroski. "Avoid 'I' statements, and focus on how you'll help them improve their bottom line. Let them know what's special about you."
Order is important. "You definitely want to put any real related jobs, internships and volunteer experience (like a club) at the top of your resume," says Dobroski. If you haven't had any internships in college, it's okay to put your education at the top, but remember that employers are looking for your relevant skills. As you list what you've learned and accomplished, highlight what's important to an employer to grab the hiring manager's attention.
Data points are key. "Even if you worked at a student organization and increased membership or worked at a fundraiser and increased sales 20%, these are all data points and numbers that an employer wants to see," says Dobroski. For many positions, quantifying your accomplishments will be interesting to a perspective employer and can show your potential in role that requires related skills.
Use space wisely. Your resume should be succinct and clear, one page long, and in a font that's easy to read and pleasing to the eye. "Keep your resume in black and white — we don't need colors and pictures," says Merschel. "A lot of these are read electronically so fancy formatting won't show up."
Experts advise against listing affiliations and professional organizations or stating that references are available upon request that take up precious space. Unless it's in the job description that you need a special license or accreditation, leave these off, says Wolfe.
Be professional. "Bring attention to professionalizing contact information, like email addresses and voicemail greetings," says Merschel. "Since you will have employers reaching out, you want these to be a good representation of yourself."
Provide more detail in cover letters. "People tend to look at resumes and will go to a cover letter if there are additional questions," says Wolfe. "Recruiters get many applicants and there isn't a machine that looks through resumes — there's still a very human piece to recruiting."
Hiring managers read cover letters for more information, if at all, and you can use the cover letter to show that you researched the company and have good insight on the industry. "When you have less experience, this will help you stand out since you don't have as many things to draw upon," says Haefner.
Honesty wins. "Never lie or exaggerate," says Merschel. "You want to make sure this is a true representation of yourself." Employers often conduct background checks after offers are extended to make sure they're hiring the right candidate.