Tips for Cheaper Travel With the Family This Summer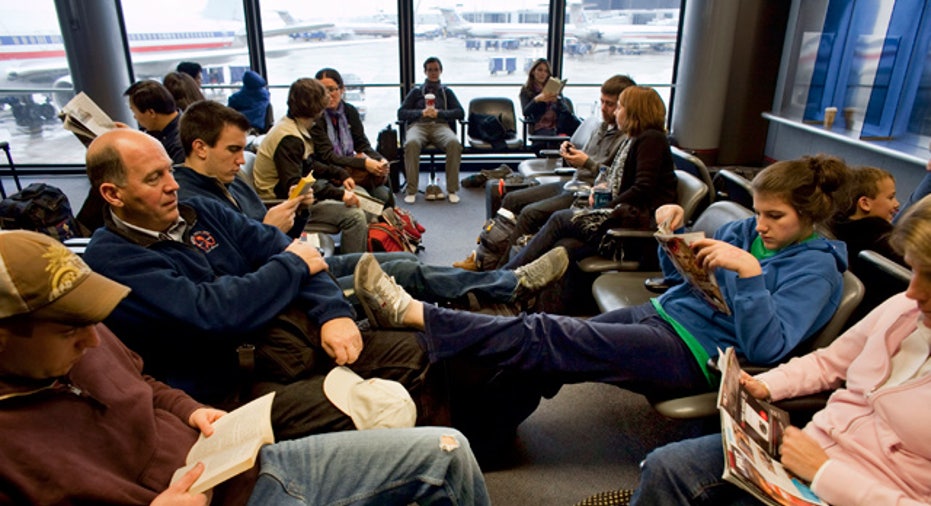 Despite gas prices hovering around $4 a gallon in many parts of the country and rising food prices, there are still many affordable, family-friendly vacation spots for families to have a great time this summer without breaking the bank.
Americans plan to spend nearly $16 billion more this summer on travel compared to 2010, according to a survey released in June by travel company Mondial Assistance USA and Access America travel insurance. The study shows that about 45% of Americans are confident they will take a summer vacation this year, up five points from last year, and up 10 points in the last two years.
Follow us on our FOX Business Travel Facebook page for regular updates.
I think families are sick of staycations, says travel expert Eileen Ogintz, a syndicated travel columnist and creator of Takingthekids.com. Thats not really a vacation at all and after this past year--these past few years--we all need one, badly! With that said, Ogintz points out that going into debt for a vacation isnt worth it. Luckily there are plenty of deals out there and Ogintz says no one should be paying the rack rate.
To help reduce the cost of a family vacation, Ogintz offers the following advice:
1) Look for deals that offer other incentives like a third night free, resort credit, gas card, etc&
2) Dont be shy about calling and asking for a better deal. Many hotels will offer an upgrade, a second room at a discount, or free means for the kids, all you have to do is ask.
3) Consider a destination thats off-season in the summer, such as the Caribbean or even Hawaii or ski lodges. Book a package including airfare and you can save even more, says Ogintz.
4) Consider a long city weekend. New York City, for example, has a new deal  for a third night free at fancy hotels and a slew of other offers.  Theres a lot to do in smaller cities like Baltimore, and Indianapolis, home to the Childrens Museum of Indianapolis.
5) Go camping or rent an RV and park yourself at a national or state park.
6) Take a cruise from a port near home.
7) Skip the souvenirs. Before leaving home, tell your kids exactly how much they have to spend and encourage them to wait till the end of the trip--or at least the end of the dayto shop. Encourage them to collect pins, patches, stickers, and other smaller novelty items as souvenirs.
8) Eat smart. Book a hotel room with a kitchen to eat breakfast in and make sandwiches for lunch later in the day. Get creative with other meals:  have take-out by the pool or prep a picnic. Be sure to pack snacks and reusable water bottles to help further reduce food spending.
9) Seek out local ethnic restaurants, especially those off the beaten tourist path, which tend to be less expensive and kid-friendly. When ordering, ask if you can split portions; for kids who have outgrown the childrens menu try order an appetizer-sized portion.
10) Alternate between pricey excursions with time at the pool, beach, playground and hotel. You dont need to be on the go every minute. Be sure to check local parenting Web sites that detail family-friendly programs and events during your visit.
Hit the Road, Not Your Bottom Line 
Despite high gas prices, Kyle McCarthy, editor of the Family Travel Forum , says more families are interested in hitting the road for their vacation. He added that foreign families in particular are seeking out that uniquely American vacation of a summer road trip.
McCarthy says families can turn a visit to the in-laws or grandparents into a fun, frugal trip and advises parents seek out local activities at public libraries, parties at town pools, and other public places.
Since this year marks the 150th anniversary of the American Civil War, cities like Gettysburg, Va., Baltimore, and Springfield, Mo.,offer war re-enactments along with other activities.
Having a free event or a festival around your trip is really a good way to save on your vacation, says McCarthy. Theres a lot of fun things going on organized around these activities.
Here are some other travel tips and value destinations from McCarthy and the Family Travel Forum, some of which can also be found in the forums Complete Idiots Guide to the Best Family Destination: