Tips for Buying a Car This Summer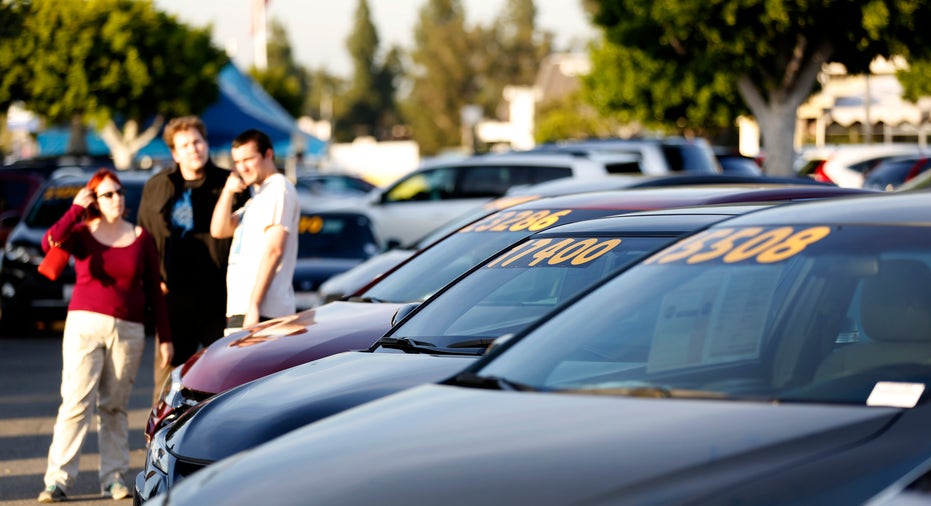 Navy Federal Credit Union has advice for car shoppers looking for a new ride this summer.
Low interest rates and declining gasoline prices have encouraged millions of Americans to upgrade their vehicles. The industry has recorded sales growth for six consecutive years, culminating in a record 17.5 million vehicles sold in 2015. Auto sales are threatening to set another all-time high this year. Automakers delivered 8.65 million cars, trucks and SUVs during the first half of 2016, a 1.5% increase over the same period last year, according to Autodata.
The summer is a busy time for dealerships. December is seen as a good month for deals, given that many brands put discounts on outgoing models before the year is out. But deals can be had this summer, too, before automakers begin rolling out 2017 models in the fall.
Joe Pendergast, Navy Federal's assistant vice president of consumer lending, offered these tips for consumers interesting in buying a car.
Create a Budget
Car shoppers must first set a budget by assessing their current financial situation. At the end of each month, consumers should have more than enough money for current expenses after making their car payments.
As an alternative to purchasing a car, leasing allows consumers to push their monthly payments as low as possible. Keep in mind that leasing often includes additional fees, such as early termination or excess mileage charges, Pendergast noted.
"It has its pros and cons, but it all goes back to affordability," Pendergast said when asked about the choice between buying and leasing a car. When consumers choose to finance, "at end of three, four or five years, that car is yours. I think it's a better deal for consumers and our members."
Navy Federal membership is open to U.S. military personnel, Department of Defense employees and their families.
Check Your Credit
Interest rates remain near historic lows, but credit scores will ultimately determine whether a car buyer gets the best rate. Before entering a dealership, consumers should know their credit score and what their credit report looks like. Free credit reports are available from the three major credit reporting agencies. By law, consumers can request one free copy of their credit report every 12 months.
Pendergast said it's important to shop around for the best rate. Navy Federal's rates start at 1.79% for 36 months. According to Bankrate, 60-month loans for new vehicles average 3.24%.
Shop Around
Once they actually start shopping, consumers should visit more than just one dealership in search of the best price.
Pendergast also said online car websites are great for doing research on models and prices before making a final decision.
Consider Haggle-Free Services
Haggling is one way to cut the price tag. But not everyone is comfortable negotiating for the lowest price.
Navy Federal offers its members a buying service that will do the negotiating for them. TrueCar (NASDAQ:TRUE), Edmunds.com and other websites offer similar services. Car shoppers can search dealer inventories, find the best offer and print a certificate for their car of choice.
Watch Used-Car Prices
Consumers thinking about buying a used car have likely seen higher asking prices. The used-car market has been short on supply, thus driving prices up. As more leases near expiration, the availability of used cars should improve in the near future. Leasing currently accounts for roughly 31% of all auto sales, compared to 24% five years ago.
"Those leases are on the books for 24-36 months, and then there's an influx of used vehicles that are in good shape with low mileage. When you have a lot of supply, prices come down. We're already starting to see that, so people will start leaning more toward used cars, especially if rates go up," Pendergast said.
Stronger prices for pickup trucks and vans fueled an increase in wholesale prices during the second quarter, according to Manheim, an auction company that tracks the used-car market. Tom Webb, chief economist at Cox Automotive, said prices are still expected to trend downward this year with off-lease vehicles increasing in volume.