Tiffany's 3Q Earnings Shine; Profit Outlook Misses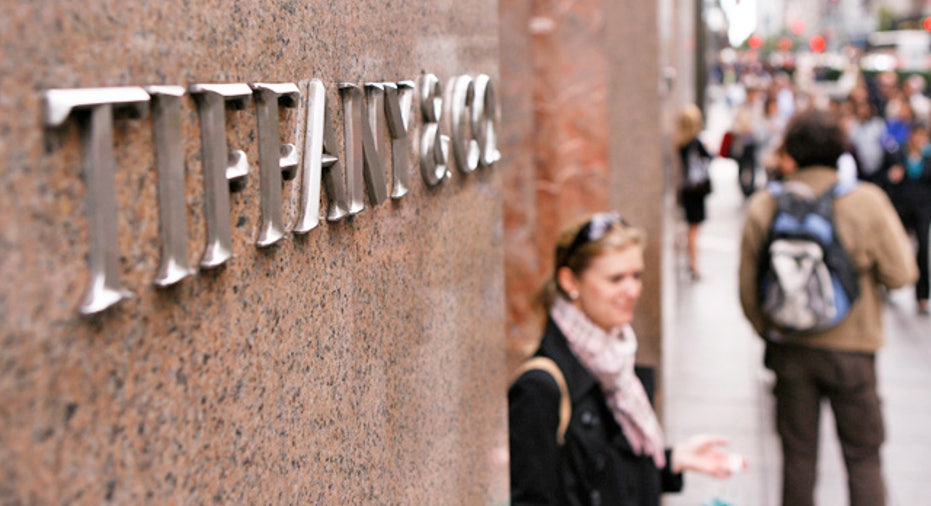 Tiffany (NYSE:TIF) revealed on Tuesday a 63% surge in third-quarter profits amid stronger sales, but the upscale jeweler's holiday-shopping season guidance badly disappointed Wall Street.
Despite the earnings beat, shares of New York-based Tiffany tumbled 8% ahead of the opening bell.
The company said it earned $89.7 million, or 70 cents a share, last quarter, compared with a profit of $55.1 million, or 43 cents a share, a year earlier. Analysts had been calling for EPS of just 61 cents.
Sales soared 21% to $821.8 million, surpassing the Street's view of $804 million. Same-store sales increased 16%, while sales in the Americas rose 17% to $387.7 million.
"Increased sales in all regions contributed to the continuation of strong worldwide sales growth in the third quarter," CEO Michael Kowalski said in a statement. "We were also pleased to achieve an improved operating margin by leveraging the sales growth against fixed costs."
Much of the attention was on Tiffany's guidance for the current quarter, which is dominated by the holiday-shopping season. The company said it sees non-GAAP EPS of $1.48 to $1.58, compared with estimates for more robust profits of $1.63 a share. Sales are seen rising in the "low-teens."
Tiffany did upgrade its 2011 outlook, projecting non-GAAP EPS of $3.70 to $3.80, up from $3.65 to $3.75 previously. The midpoint of the new range -- $3.75 -- would exceed the Street's view of $3.71.
"We are, of course, mindful of continued short-term economic challenges and uncertainties in some markets," Kowalski said. "Worldwide sales-to-date at this relatively early stage of our November-December holiday season are tracking in-line with our current expectations despite recent sales weaknesses in Europe and in the eastern part of the U.S."
Shares of Tiffany slumped 7.95% to $67.77 in Tuesday's premarkets. The company's stock had been up more than 18% on the year as of Monday's close.