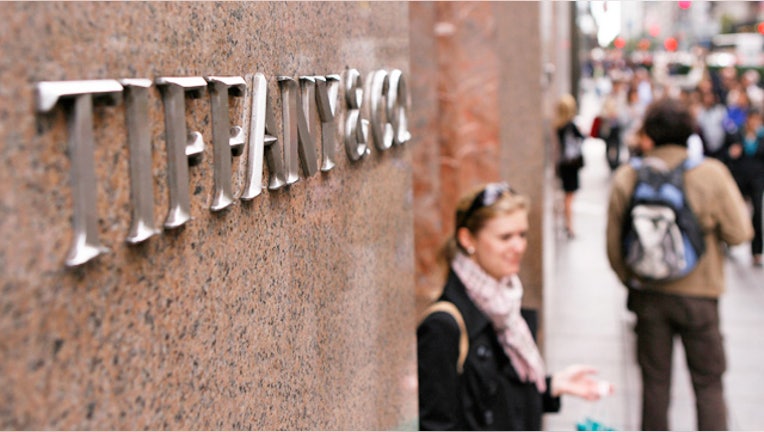 Tiffany (NYSE:TIF) warned on Tuesday its sales weakened markedly during the crucial holiday-shopping season due to "restrained spending by consumers," leading the upscale jewelry retailer to slash its full-year earnings guidance below Wall Street's views.
The latest negative preannouncement from a U.S. company sent its shares tumbling more than 8% in premarket action.
New York-based Tiffany said global holiday same-store sales rose 4%, badly missing estimates from analysts of a 7.4% jump. Worldwide net sales increased 7% to $952 million, or 6% on a constant-currency basis.
Tiffany was hurt by weakness in the U.S. and Europe, which have been hit by lower consumer sentiment due to economic uncertainty.
Tiffany said same-store sales inched up just 2% in the Americas, highlighted by a 1% decline at its New York flagship location. Combined Internet and catalog sales slipped 4%.
In Europe, same-store sales slumped 4%, while total sales were up 2%.
"After achieving very strong and better-than-expected sales and earnings growth in the first three quarters of 2011, sales weakened markedly in the United States and Europe during the holiday season, reflecting restrained spending by consumers for fine jewelry," CEO Michael Kowalski said in a statement.
On the other hand, same-store sales in the Asia Pacific soared 12% and jumped 6% in Japan.
In light of the disappointing holiday results, Tiffany lowered its full-year non-GAAP EPS view to $3.60 to $3.65, down from $3.70 to $3.80 previously. Analysts had been calling for stronger profits of about $3.75 a share.
"We remain confident of our ability to expand our worldwide presence, to serve the growing global demand for Tiffany & Co. products and to achieve a solid rate of annual growth in sales and earnings in 2012 despite economic challenges," Kowalski said.
Wall Street punished Tiffany for the news, sending its stock retreating 8.59% to $61.19 ahead of the open. Fellow luxury retailer Coach (NYSE:COH) slumped 2.15% to $61.51.
Separately, jewelers Signet (NYSE:SIG) plunged 8% after giving a cautious earnings target and Zale (NYSE:ZLC) warned its same-store sales slowed significantly in December after soaring in November.