Three Ways to Save Big on Car Insurance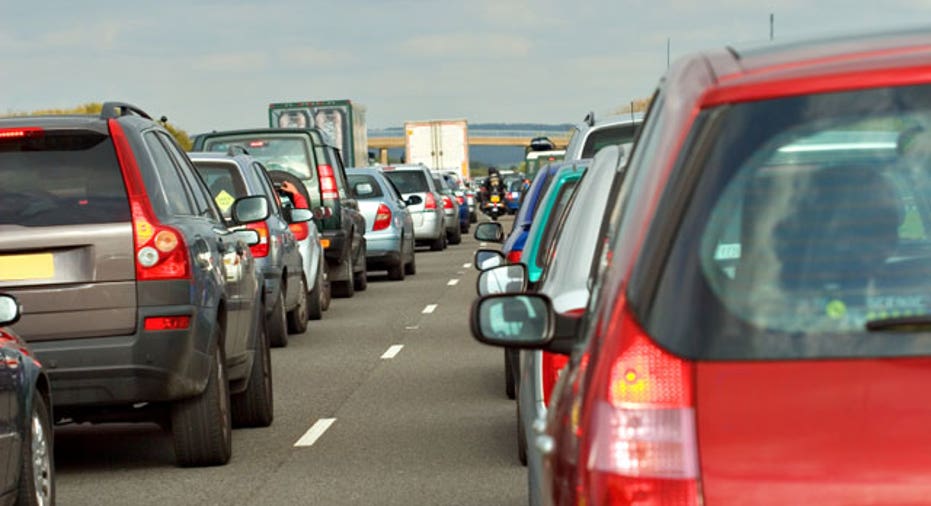 Trying to save on car insurance? We say, "Go big."
Sure, there are discounts out there. But would you rather pay 5% less because of your spotless record or 50% less because you chose a different insurance company?
You won't find the cheapest car insurance simply by demanding it. There are only three ways to save substantial amounts of money quickly: Find the same coverage elsewhere for less, change the car you drive, or change your coverage in a meaningful way.
You'll have to make a few phone calls or spend some time on the Internet. Either way, it's probably the easiest money you'll make this year. Here's how.
Save money by changing your car insurance policy
Car insurance pays for your next accident before you have it.  If you drive a $50,000 Mercedes-Benz and carry $300,000 worth of medical and property damage liability coverage, your insurance company tries to calculate the odds it will have to pay out $350,000.
To save the big money, you have to let insurers see for themselves how carefully you drive. This involves installation of some kind of black box that measures your driving habits: when you drive, how far, and how fast you accelerate, turn and stop. Based on the information it gathers, your insurer can offer you substantial discounts, sometimes as much as 50%. (Allstate, Travelers, Progressive and State Farm are among the companies offering such plans.)
The catch? The big discounts go to drivers you might expect to see get them: Careful folks who drive little and at the safest times. Users who have seen their own data say the systems tend to ding hard braking "events" most.
Still, you're unlikely to see discounts as large for any other car insurance decision you make.  If Big Brother car insurance isn't for you, though, there are less dramatic ways to put a dent in your insurance bill.
Raise your deductibles. The potential savings aren't as big, because the premiums you pay for collision and comprehensive insurance are usually much smaller than those for liability coverage. But if you have enough in savings to cover the difference, it could mean $50 to $100 a year in reduced rates.
Change your commute. The less time you spend on the road, the lower the odds of a crash. The threshold for reduced rates is usually about 7,500 miles a year.
You could also save money by lowering liability limits. But we don't recommend it if you have a house or savings or anything else you'd like to keep away from the lawyers. (What if you sideswipe a Ferrari or two?)
Save money by changing your car
Buying a new car is a very expensive way to save money on car insurance.
If your current car is old, a much newer one will always cost more to replace, thus the risk for an insurer is more. You'll owe taxes and fees, and the whole point is to save money anyway, right?
But if you're already in the market for a car, one that's cheaper to insure can save you thousands of dollars over its long and happy lifetime with you.
For example, according to data gathered for us by Quadrant Information Services, a 2011 Volkswagen Jetta S Sport wagon would cost a typical driver $1,367 a year to insure. Its fancier diesel counterpart, Jetta Sport TDI wagon, would cost $1,605 a year.
Over a five-year car loan, that's $1,190.
Save money by changing your car insurance company
Your insurance premium isn't a moral judgment, it's algebra.
But each insurance company does its own math. Its calculations assign a different weight to rating factors such as your driving record, ZIP code and credit score. The goal is to balance the likelihood of claims payouts against the maximum amount of incoming premium dollars.
Insurance companies rarely agree on how just much risk a particular rating factor poses; otherwise, they would all charge the same rates. Throw a DUI or a teenager into the rating mix and the differences -- and potential savings -- grow huge.
We've found that the youngest drivers, under age 25, typically are offered rates on identical coverage that vary by more than $1,100 a year from cheapest to most expensive -- and that's with no accidents or violations. (See "Save $1,102 just by shopping around.")
How much can you save? There's only one way to find out.
Step 1 is to find your car insurance policy. You need to be able to compare apples to apples. You also should have a rough idea of the dates of any traffic violations or accidents and how good your credit is. There is zero benefit to omitting facts. If you buy, the insurer will confirm your motor vehicle record and credit and claims histories rather than rely on the information you typed in.
Step 2 is to call at least two different companies. (It's not comparison shopping if you call just one.) Or, if you live in fear of actual human contact, there are hundreds of sites to gather car insurance quotes, including CarInsurance.com, which displays rates right on your screen.
Step 3 is to make sure the product you're buying matches the coverage you currently have. Double-check the deductibles on the collision and comprehensive coverages, for example, and make sure your liability limits are the same.
Step 4 is to properly switch insurance companies if you buy elsewhere. You can't just let your old policy lapse; you'll to need to cancel it, but only after you have new coverage in place.
The original article can be found at CarInsurance.com:Car insurance: Save the big money first