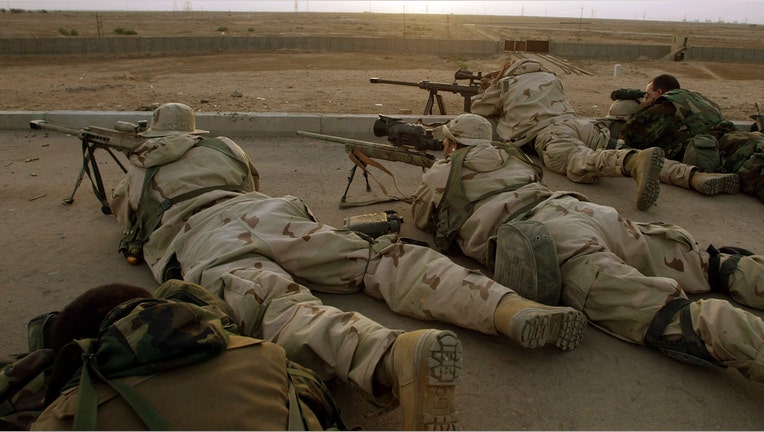 The Canadian Special Operations Command confirmed on Thursday that a member of its elite Joint Task Force 2 took out a terrorist from approximately 2.2 miles, possibly a record-setting kill shot.
The Canadian military wouldn't disclose when and how the shot was made, citing security reasons. However, the weapon used to take out the ISIS fighter was likely a McMillan TAC-50 long-range sniper rifle.
The bolt-action TAC-50 A1 fires .50-caliber rounds and sports a 29-inch barrel. Ryan Cleckner, a former U.S. Army Ranger sniper and author of "Long Range Shooting Handbook," told Fox News that the TAC-50 uses a 750-grain Hornady round that generates around 13,000 foot-pounds of force.
In the U.S. military, the McMillan TAC-50 is designated as the Mk 15, or "Mark 15."
"The McMillan TAC-50 product line continues to be used by military forces around the world as both an ultra-long range anti-personnel tactical rifle, as well as an anti-materiel rifle used for disabling assets at long range," McMillan says on its website. "For many military units, it is the benchmark for extreme long range accuracy in a tactical rifle weapons system."
McMillan Firearms is a division of Strategic Armory Corps, a company based in Phoenix. McMillan specializes in weapons used by military and law enforcement.
The unnamed Canadian sharpshooter is believed to have set a new world record for the longest confirmed kill shot, beating the previous record of 1.53 miles set by a British sniper. Canada's Joint Task Force 2 is operating in Iraq to advise and assist the country's security forces.